Report Reveals Lady Gaga Allegedly Had Her Heart Broken By Bradley Cooper
After igniting the screen with their performances as Jackson and Ally in A Star is Born, Bradley Cooper and Lady Gaga were the targets of rumors and speculation from fans who suspected that their passionate performance as two musicians who fall in love might have been something more than acting. Rumors spread that the two were actually falling in love after the pair was seen grocery shopping together. It's even possible that these rumors led to the end of Cooper's relationship with his longtime girlfriend, Irina Shayk.
After Gaga was spotted on romantic outings with an audio engineer named Dan Horton, the rumors started to burn out and fans accepted that a romance between Cooper and Gaga simply wasn't written in the stars. However, a new report has surfaced revealing that there was more to the rumors than fans thought.
It all started with a song
Sparks flew when Bradley Cooper and Lady Gaga first met as Gaga auditioned for the role of Ally in A Star is Born. Both Cooper and Gaga felt a connection to one another. "From the moment we met, I felt a kindred spirit in him," Gaga reported to TIME Magazine, "And as soon as I heard him sing, I stopped dead in my tracks. I knew he could play a rock star. Actually, he's the only actor on the planet who could play this one."
After Bradley Cooper and Lady Gaga performed the song "Shallow" from A Star is Born at the Academy Awards, they had the entire world convinced that the two were the real deal. When the film was initially released, Gaga was engaged to talent agent Christian Carino, and Cooper was still dating Russian model Irina Shayk, with whom he has a daughter. After Cooper and Gaga each ended their current relationships, fans were eagerly waiting for the pair to start dating officially.
However, no such thing happened. Bradley Cooper and Lady Gaga continued to deny rumors of any romance between them, insisting that they will only remain friends. Or, so we thought.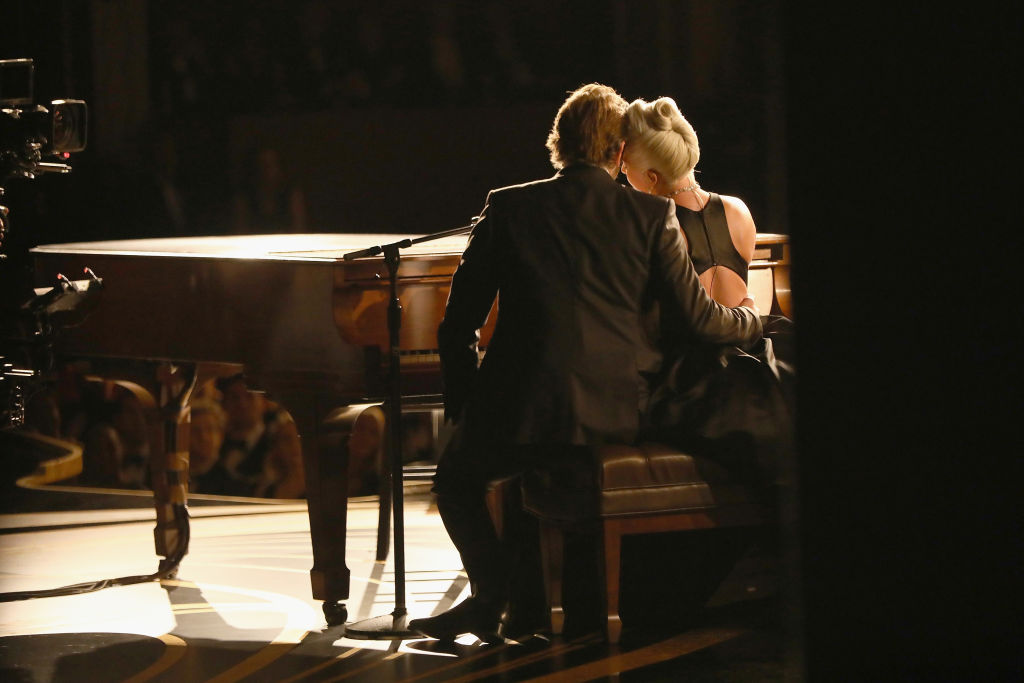 The secret romance between Bradley Cooper and Lady Gaga
A report from Life & Style Magazine revealed that the romance between the two was genuine after all. The pair worked hard, however, to keep their romance as covert as possible. An unnamed source reported to Life & Style that Gaga thought Cooper could be "the one" and that she assumed that he felt the same way about her. "Lady Gaga fell head over heels for Bradley during filming and promotion of A Star is Born," said the source. However, their love story didn't have the happy ending that so many fans of the film wanted.
Lady Gaga reportedly revealed to her friends that Bradley Cooper broke her heart after leading her on for several months with the idea that the two would become an official couple after his split from Shayk. Supposedly, Cooper had even started shopping for a ring for Gaga before he was overcome with nerves and ended the relationship.
Lady Gaga and Bradley Cooper haven't released an official statement regarding this report.
Are Lady Gaga and Bradley Cooper currently dating anyone?
After Bradley Cooper was spotted grabbing lunch with actress Laura Dern, fans began to wonder if there was a romance brewing between the two. Laura Dern was quick to shut down these rumors. "I mean, everybody's always gonna comment about whatever seems intriguing, and he's the greatest human and one of my best friends in the world," she said in an interview with Us Weekly, "So I don't blame anyone for having deep curiosity about his life because he's spectacular."
Lady Gaga is rumored to still be dating Dan Horton after the two were spotted on a romantic brunch date in July 2019. Horton and Gaga have not officially confirmed their relationship.