'Resident Evil 8' Mod Turns Knife Into Fly Swatter, Players Harass Lady Dimitrescu
Resident Evil 8, officially titled Resident Evil Village, has been selling well since its May 7 release. In fact, Capcom has already posted sales exceeding 3 million copies of the game. And while Resident Evil 8 does focus a bit more on action versus atmospheric terror, the latest installment to Capcom's winning game series is being praised. But gameplay details and reviews aside, fans have found a new way to have fun in the game. A modder replaced the knife with a fly swatter, and one enterprising player decided to give Lady Dimitrescu some payback.
What is 'Resident Evil 8' about?
RELATED: 'Stardew Valley': Abigail Canonically Eats Rocks
Resident Evil 8 features Ethan Winters as the protagonist, back from his horrifying stint in Dulvey, Louisiana. This time, Winters finds his way to Eastern Europe.
Winters can't seem to catch a break when it comes to his family. After rescuing his wife Mia, he sees her shot — supposedly — before his very eyes. His daughter is then kidnapped and held by the monstrous, mutated lords of an Eastern European village.
Winters makes his way through each of the lords of the town, gathering valuable information and tools as he does so. To summarize while avoiding spoilers, Winters is essentially on the hunt to find his daughter, but instead discovers a deeply rooted monstrosity — something that connects to the origins of the Umbrella Corporation.
'Resident Evil 8' mod replaces knife with fly swatter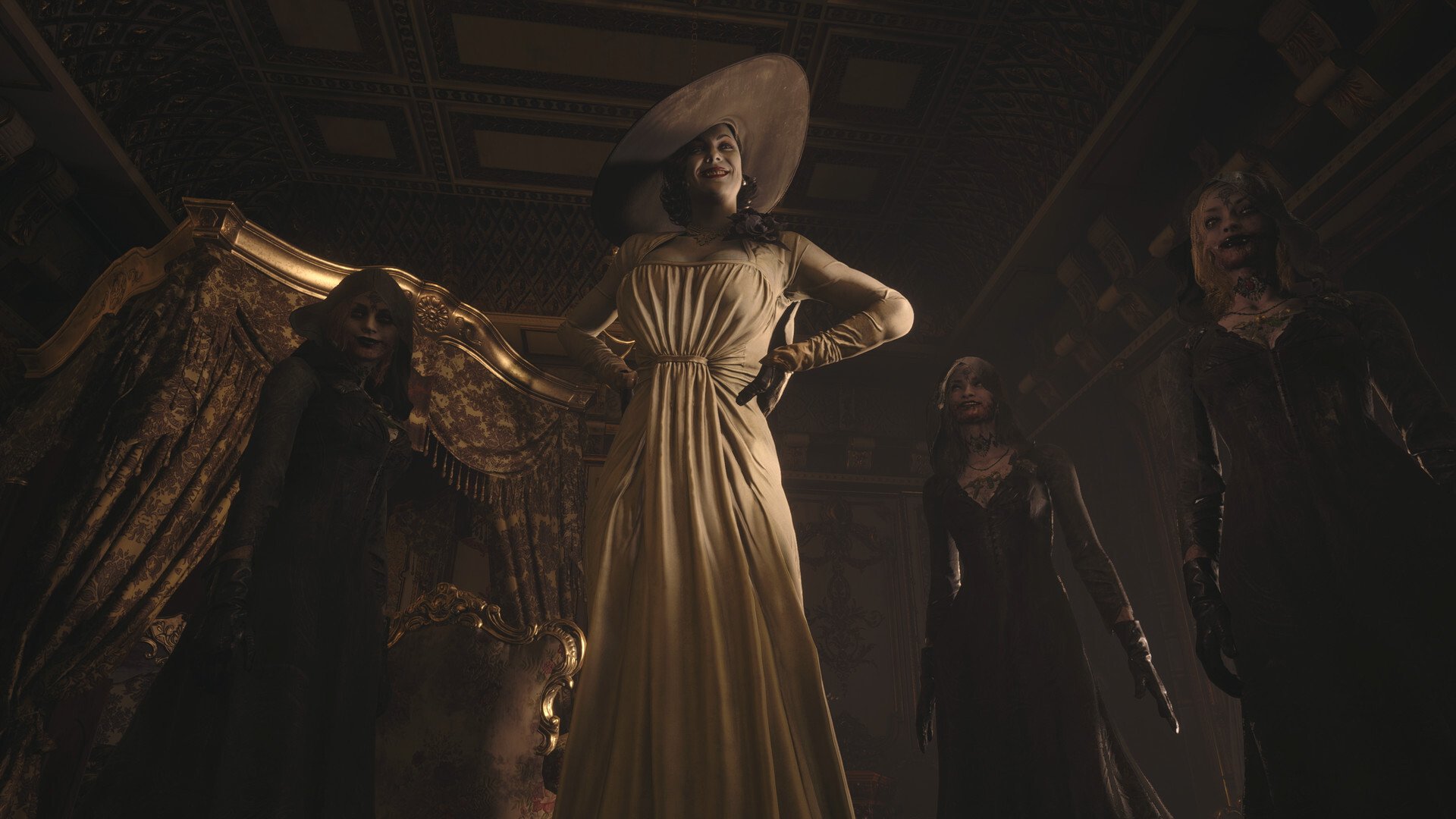 When Capcom first announced Resident Evil 8, they teased Lady Dimitrescu — one of the lords feared by the villagers. She quickly reached a state of memedom, and hype for the game grew as a result.
During Resident Evil 8, players can expect to be pursued by Lady Dimitrescu as they make their way through her estate, and try to eliminate her murderous daughters. However, some modders decided it was time for a little payback.
NexusMods users EvilLord and CrazyPotato uploaded their flyswatter mod, and it's become a big hit among fans. To utilize the mod, all a player has to do is visit the NexusMods page and download the zip file for the mod. 
Utilizing the FluffyQuack mod manager for Resident Evil 8, players should be able to drag the compressed fly swatter mod file into the mod manager's UI, and go from there.
After installing the mod, players can get down to disrespecting whatever enemies they're feeling frustrated with — a good ole slap with the swatter should show them who's boss.
Player harasses Lady Dimitrescu, fans react
It seems one Resident Evil 8 fan got sick of Lady Dimitrescu chasing them around her estate, and decided to bring her ego down a peg. A YouTuber uploaded a clip of them following Lady Dimitrescu around and juking her during a big fight to slap her with the fly swatter — right on her bottom.
While Lady Dimitrescu is a frightening figure with her 9 feet of height and her sharpened talons, the fly swatter made her seem a little less formidable.