'Resident Evil' Gets a Gory New Trailer Ahead of Netflix Release on July 14
Netflix debuted a full trailer and a new poster for 'Resident Evil' during Netflix Geeked Week. The live-action series premieres on July 14.
Resident Evil fans just got another peek at the new series heading to Netflix next month. On Netflix Geeked Week Day 1, the streaming service unveiled a full Resident Evil trailer, as well as a new poster. The new teasers offer a closer look at the world before and after the T-virus took over. Check out Netflix's reveals below.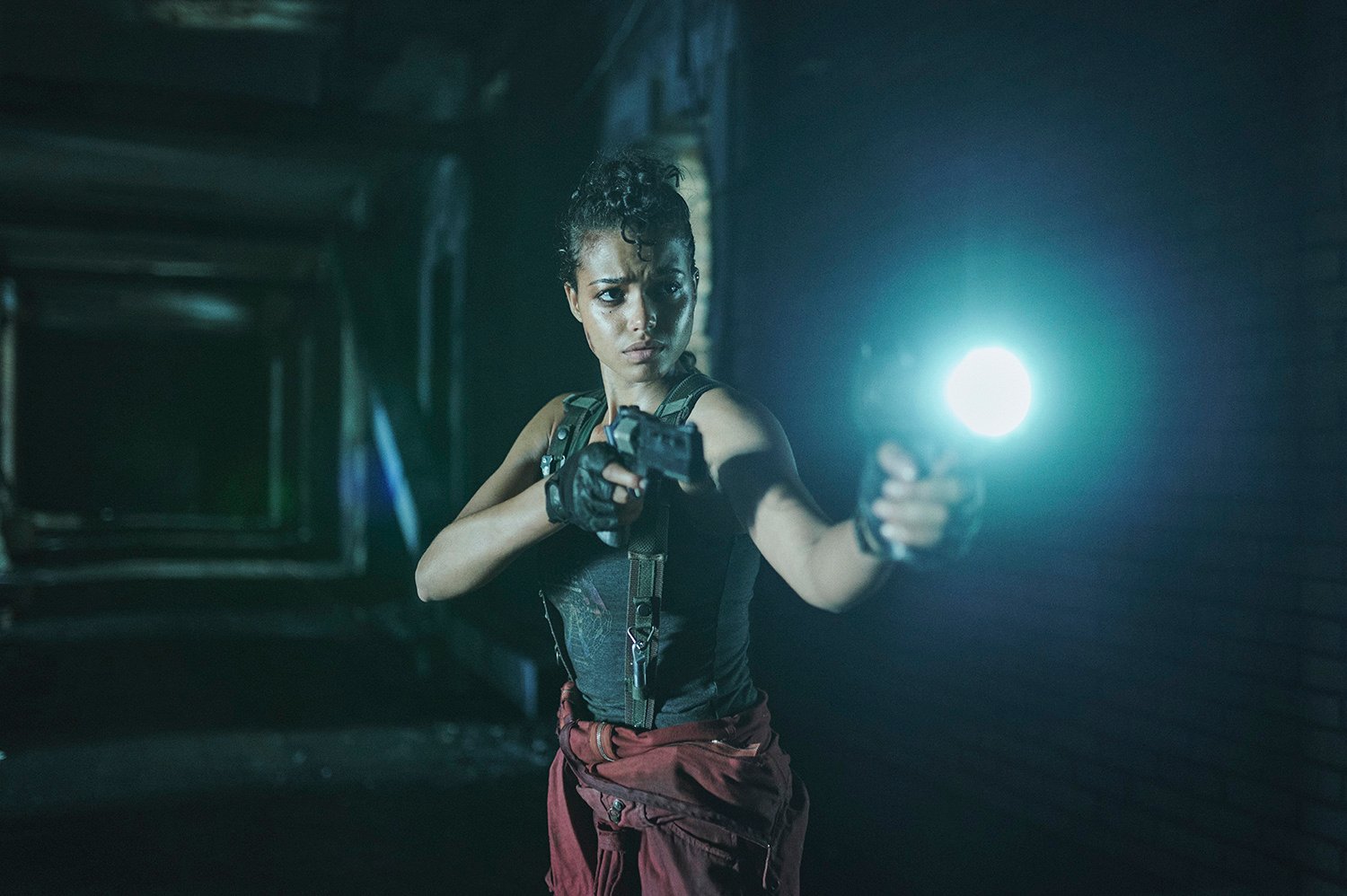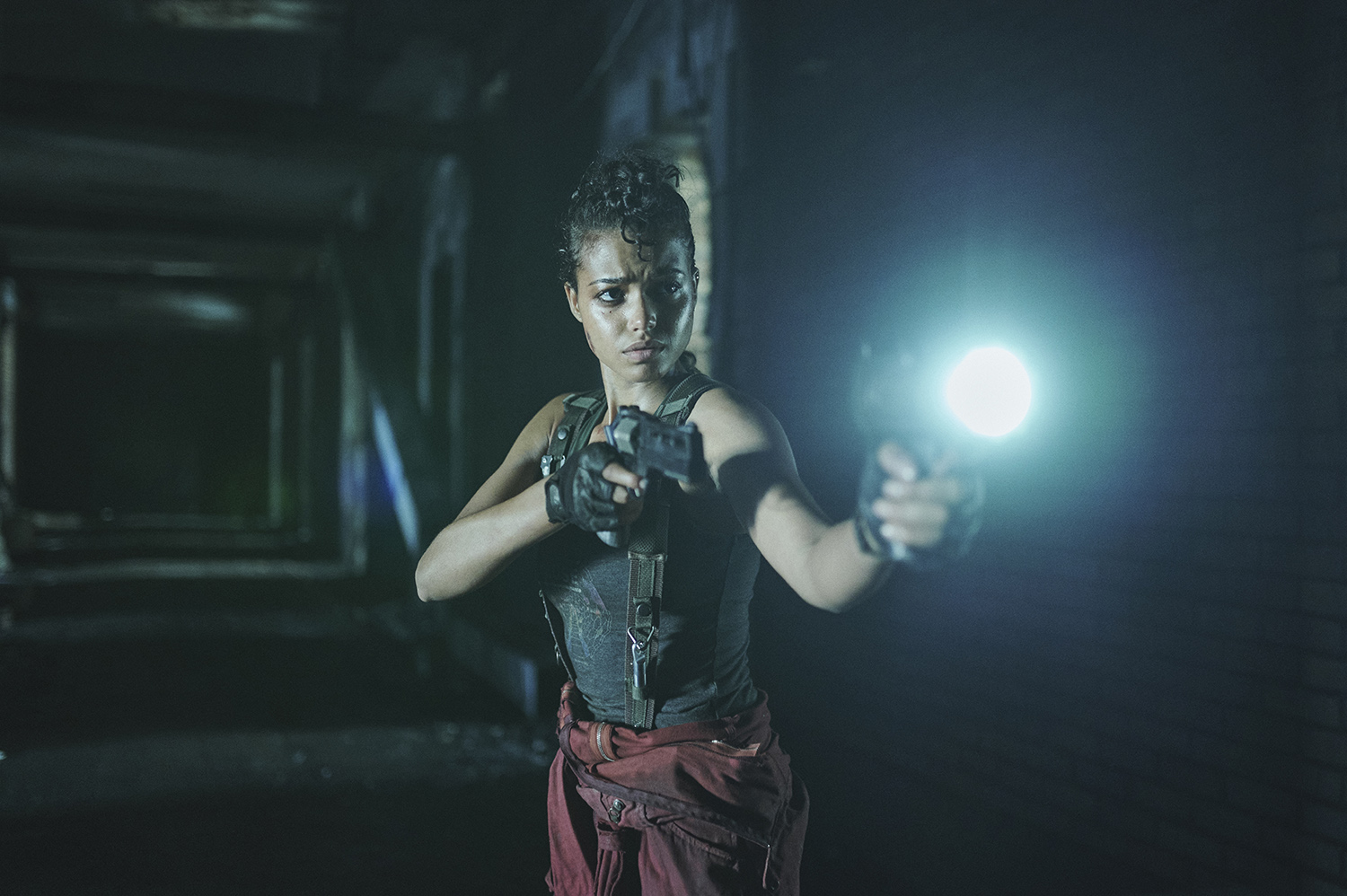 'Resident Evil' premieres on Netflix on July 14
Netflix's Resident Evil is based on Capcom's hit survival horror video game franchise of the same name. The show also comes after six Resident Evil films starring Milla Jovovich.
As Netflix revealed back in 2020, this live-action adaptation takes place in two timelines. The first shows a time before the shady Umbrella Corporation unleashed the T-Virus via an antidepressant called Joy. Meanwhile, the second timeline showcases the aftermath, where zombies run rampant due to T-Virus. Fans can read more about Joy and its effects at UmbrellaIsJoy.com.
More specifically, Resident Evil will follow sisters Jade and Billie Wesker, daughters of virologist Albert Wesker. Before the T-Virus spread, the sisters moved to New Raccoon City to start a new life. However, more than a decade later, Billie has gone missing, and Jade must survive the world's dangers on her own.
Resident Evil's eight episodes drop on Netflix on July 14. The series stars Tamara Smart and Ella Balinska as Jade, Sienna Agudong as Billie, and Lance Reddick as Albert Wesker. Adeline Rudolph and Paola Nunez also star.
Netflix unveiled a new 'Resident Evil' full trailer and poster
With Resident Evil just a few weeks away from release, Netflix has another sneak peek to share. The new trailer does not hold back when it comes to gore and straight-up nightmare fuel. In the pre-zombies timeline, viewers can see Jade and Billie settling in with their father as Umbrella Corporation works to roll out Joy.
"The old Umbrella made mistakes. The things we're working on today are gonna change the world," a spokesperson for the corporation says.
Things in the post-zombies timeline are much more terrifying. The trailer shows a worm-like creature emerging from the ground, giant spiders, and of course, plenty of zombies. In one scene, Jade uses a chainsaw to fight against a horde of the infected. It's gory, and it's certainly enough to get fans hyped for the show.
Along with the Resident Evil trailer, Netflix showed off a brand new poster for the series (seen below). The image shows the Resident Evil font surrounded by pools of blood on a yellow background. Meanwhile, a Licker creature crawls across the letters, wrapping its tongue around the text.
Showrunner Andrew Dabb recently teased what to expect
So, how does Resident Evil tie into the rest of the franchise? In a recent interview with Gizmodo, showrunner Andrew Dabb said the video games serve as a "backstory" to the Netflix series. Meanwhile, some elements of the movies will appear in the series, but Netflix's version mostly tells a different story than the films.
"What we've seen a lot of [in zombie movies] are the days, the weeks, and even the months afterward," Dabb explained. "But what we haven't seen a lot is the lead-up because, you know, the movie usually starts when the zombies show up, right? It doesn't really start before that. And then we haven't seen what the world would look like when it has come to terms with what's happened. Humanity is adaptable and we adapt to a lot of things."
Resident Evil hits Netflix on July 14. Stay tuned to Showbiz Cheat Sheet for more updates.