'Respect': Aretha Franklin Chose Jennifer Hudson to Star in the Film 15 Years Ago
For Jennifer Hudson, playing the legendary Aretha Franklin in the upcoming movie Respect was more than just an exciting experience. In addition to it being daunting, playing the Queen of Soul was also very personal for the actor as she was hand-picked by Franklin herself to star in the film more than a decade ago.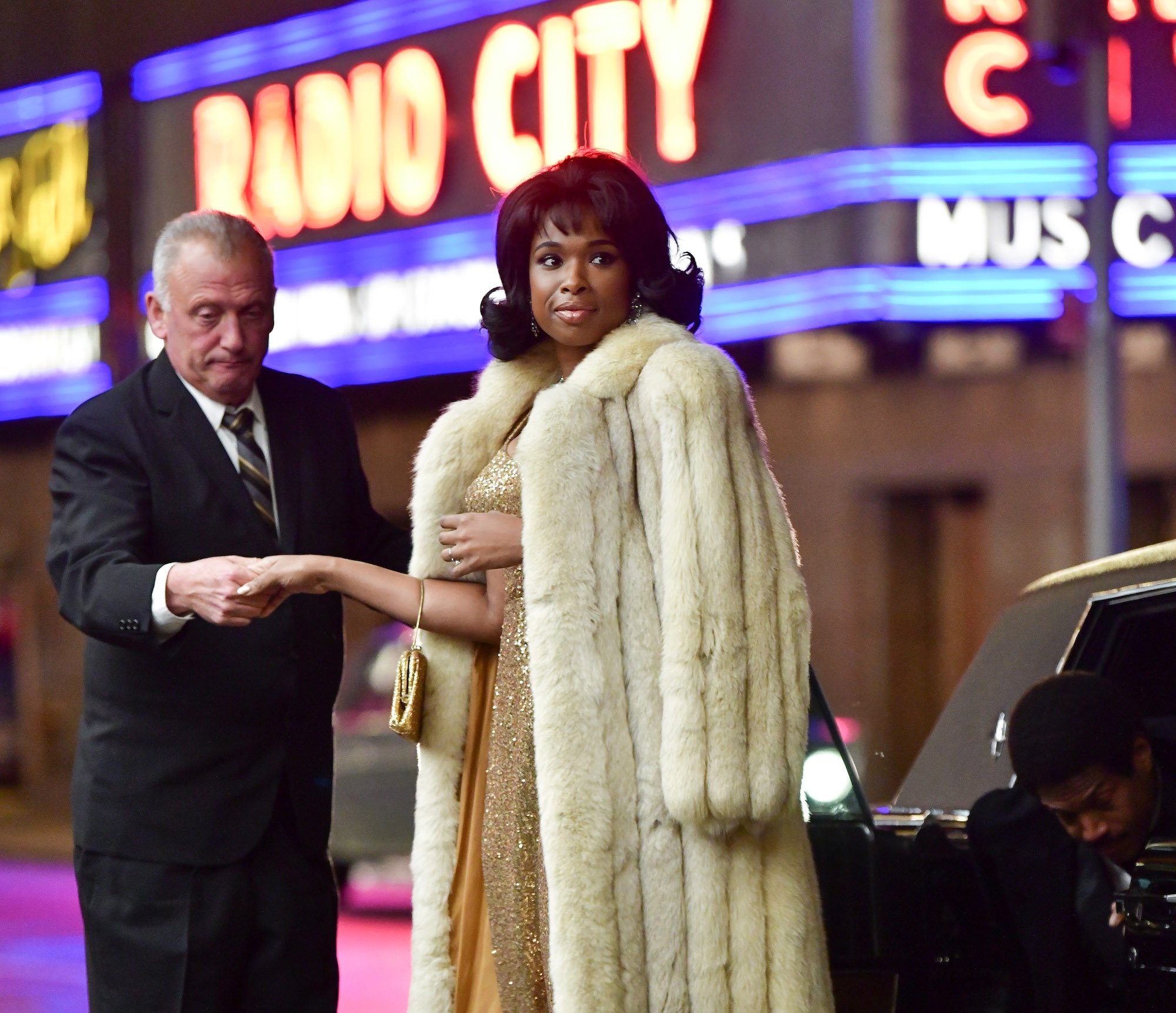 Aretha Franklin personally asked Jennifer Hudson to play her in the film
Ahead of the release of Respect, which hits theaters on August 13, Hudson sat down with Oprah Winfrey to discuss the film and what it was like starring as Franklin.
During their conversation, the actor shared that she was first approached to play the music legend after starring as Effie White in the 2006 film Dreamgirls.
"First, it was my dream to play [Aretha Franklin]. Coming off of Dreamgirls. 'What is your dream role?' And I'm like, 'Well, to play Aretha Franklin,'" Hudson told Winfrey. "I don't know if she heard that, got wind of it or anything. Right after I won the Oscar for Dreamgirls, we had a meeting in New York. We had breakfast. That was the initial meeting that we had about me playing her."
According to Hudson, Franklin got straight to the point during their meeting, setting high expectations for the actor right off the bat.
"Apparently, I was very shy. [Aretha's] like, 'What, you shy or something?' and I was like, 'Well, I am sitting at the table with Miss Aretha Franklin,'" Hudson recalled. "She said, 'How are you going to portray me?' I remember the very first thing she said is, 'You're going to win an Oscar for playing me, right?' I didn't even have words. And that question, well, does that mean I got the role? But that was 15 years ago."
Jennifer Hudson's 'audition' was televised
A few years after Hudson and Franklin's meeting, the actor seemingly "auditioned" for the Queen of Soul and millions of others.
In 2014, the Secret Life of Bees star paid homage to the "Think" singer at the BET Honors ceremony, where she performed "Rock Steady."
For years, it was rumored that that performance was Hudson's audition for the film. While speaking with Oprah, Hudson confirmed that that was her assessment, which, going off of Franklin's reaction to the performance alone, she ultimately aced.
"In my mind, that was the audition," Hudson told Oprah. "That's what I told myself. That was my audition. In that moment, I was like, 'I want to go back in time. I want to look like a resemblance of her.' And I looked at old footage of different performances and things like that and tried to implement it in that performance. In my mind, I said, 'This is my audition.' Although we had talked about it before then, but I wanted to seal it."
Jennifer Hudson learned from Aretha Franklin herself that she had landed the role
During her stint as Shug Avery in the Broadway revival of The Color Purple in 2015, Hudson got a call from the Queen of Soul herself telling her that she had been chosen to star in the upcoming biopic Respect.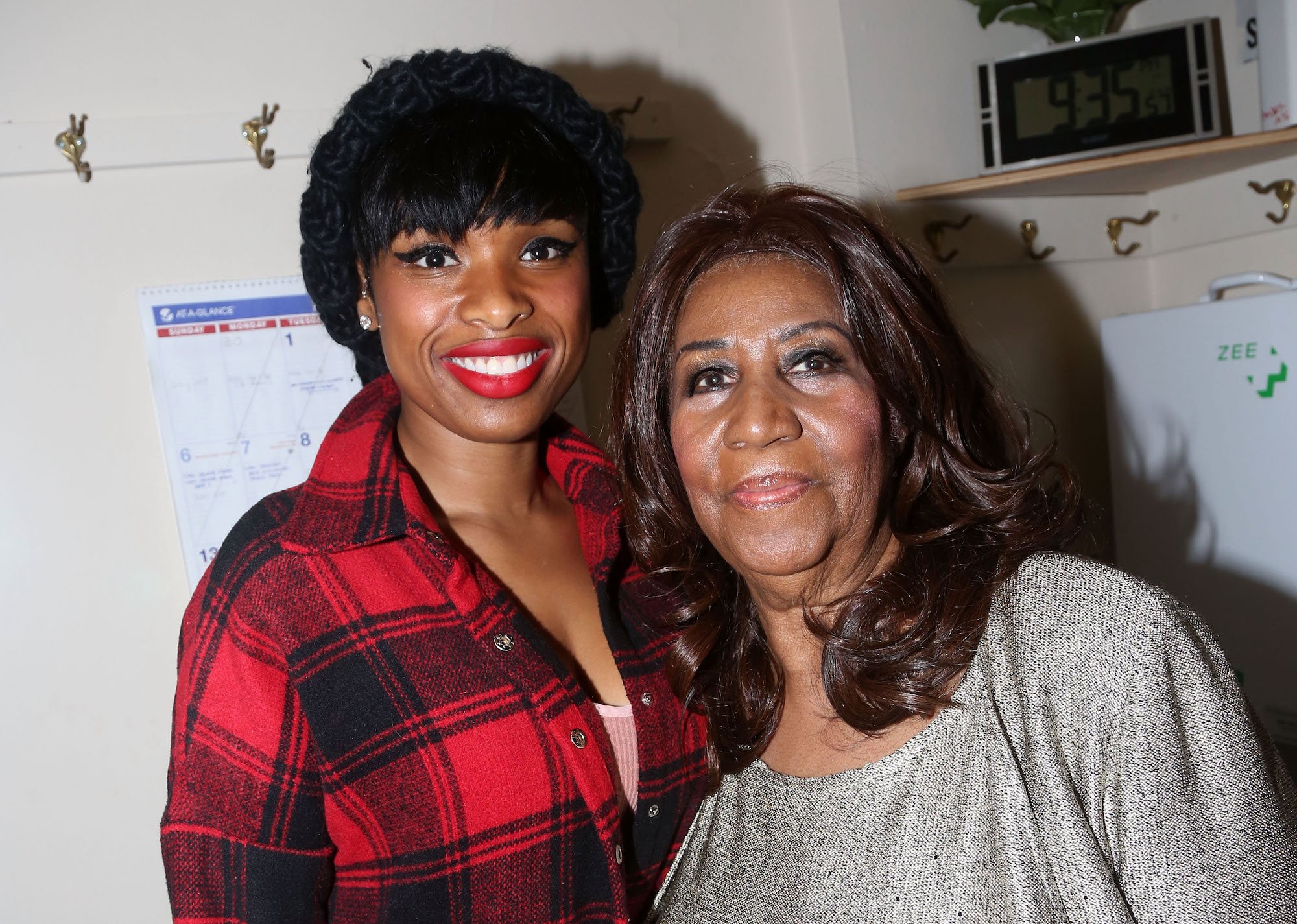 "It was when I was on Broadway when she called me and said, 'I've made my decision, and it is you young lady who I want to play me, but don't you tell a soul now,'" Hudson shared during a discussion with CinemaBlend in May 2021. "I was like, 'Yes ma'am, I won't.'"
Like she was told, the actor kept this exciting news to herself for years. During that time, she honed in on how to make her portrayal believable, which she did with the help of Franklin's influence on her life and career.
"I just sit back and think about how much of a blueprint that she's been in my life and in my career, and so many others, you know? So I feel as though that's been a part of it… that led to me portraying her," Hudson explained to the outlet. "But it wasn't until being in the thick of things that I got to even understand her that much more for myself as a person. Not necessarily as, 'Oh, my God as Aretha Franklin, the icon, or the voice or this or that song,' but to be able to learn of the individual while developing the character."
The Black Nativity actor continued, "And it makes me think back to our conversations that we would have, and I realized while filming and doing research at home, I'm like, 'Wow, she taught me more about life while teaching me about her life.' And then to realize what she was speaking about, she was speaking from her real-life experiences and that didn't hit me until later when I'm like, 'No, she was really schooling me in those moments based off of her experiences.'"
Although Franklin won't get to see the actor play her on the big screen or potentially win an Oscar for her role in the upcoming film, it's safe to say she would be proud of all of the hard work Hudson has put in.