'Respect': Jennifer Hudson Reveals the Hardest Part About Filming — and It Wasn't the Singing
When it came to playing Aretha Franklin in the upcoming biopic, Respect, actor Jennifer Hudson put in a lot of hard work to make her portrayal believable. While one might assume that the role came easy to Hudson seeing as Franklin is one of her idols, she begs to differ. In a recent interview with Oprah Winfrey, the actor got candid about her experience filming the movie, sharing the most challenging part about playing the legendary Queen of Soul.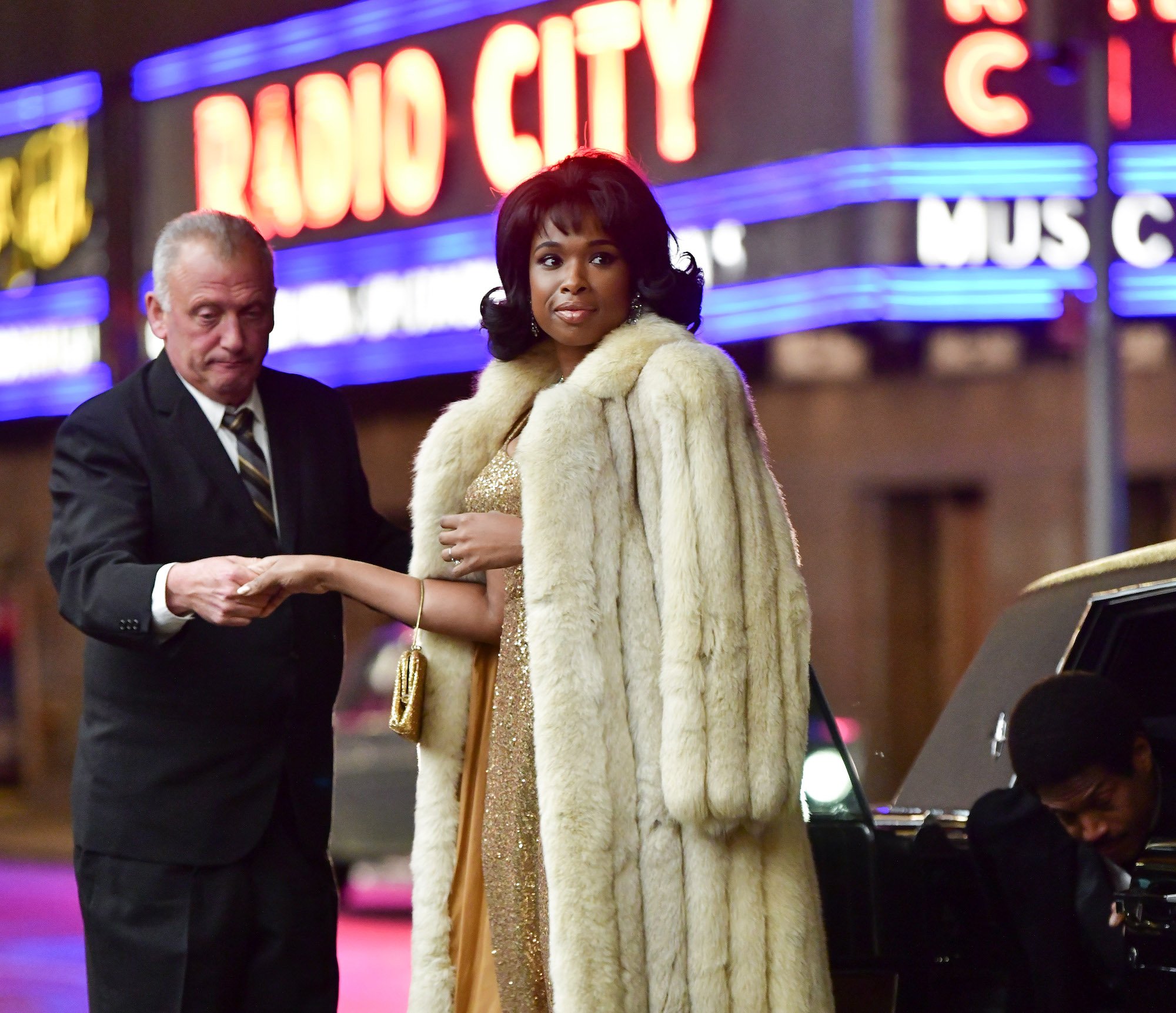 Jennifer Hudson had to do a lot of studying to play Aretha Franklin
Fulfilling the daunting task of playing Aretha Franklin in the upcoming biopic Respect wasn't easy for Hudson.
In a recent OWN special, OWN Spotlight: Oprah and Jennifer Hudson, the Dreamgirls star opened up about making the movie and being entrusted with the Queen of Soul's legacy.
According to Hudson, it took a lot of preparation for her to tap into Franklin's essence and demure personality, which she says was a challenge within itself.
"It was different. Our instruments can lend to the same things but are built differently. The way she used her voice versus how I use mine is different," Hudson explained. "So, it was like finding that. As far as being her character, I'm like a very outspoken person, take up space, and to be able to channel that and bring it back and express everything through expression versus speaking, that was probably the biggest challenge."
Hudson shared that in the 60s, women didn't have room to speak openly and freely, which is much different compared to women today.
"We verbalize everything," she said. "I can't say how I feel versus she really spoke mostly through expressions and didn't say much."
Hudson continued, "Imagine, coming from my generation and saying, 'OK, wait a minute, women moved completely differently then.' So, as an actor, how do I go back to that and figure out, how did they move? How did they speak? What rights did they have? How vocal could they be or couldn't they be? That's called taking up space. How you take up space. We take up a lot of room today."
Jennifer Hudson had to be mindful of Aretha Franklin's upbringing and the way of the times during filming
Not only did she have to be conscious of the way women were viewed while playing Franklin in Respect, but Hudson also had to keep in mind that the music legend came from a religious family, which is why she wasn't as outspoken as women are today.
"It took a while to learn how she took up space…or not," Hudson told Winfrey. "Then keep in mind, she was a PK or preacher's kid."
She continued, "I come from the church and it's a certain air that comes along with that as well, to have to keep in mind. You have to consider all those things to find who she was, to find out why she was the way she was. All of those questions were in my mind."
In the 60s, it was custom that women were seen and not heard. Seeing as that isn't the case in 2021, Hudson says she had difficulty forgoing the privilege she and other women have now in taking up space.
"She did this thing with her mouth a lot where it's like that's a form of biting your words because you weren't allowed to speak," Hudson said. "I felt as though a lot of that came through her music where she could express herself and have a voice. Whereas, again, when you are living in a time like that as a woman, there wasn't much room for you to take up space. Everything was very put together, whereas we take up space. I am here. What's going on? We can say that but back then, it was more suppressed because of the time they were in, which was probably one of the biggest challenges for me."
Still, playing Aretha Franklin was natural for Jennifer Hudson
Though a lot of preparation went into playing the Queen of Soul, Hudson found the experience to be worthwhile as she portrayed the person who has had an immense impact on her life.
"I sit back and think about how much of a blueprint she's been in my life and my career, as well as so many others," Hudson noted while speaking with Billboard in May 2021. "A part of that lived in me portraying her. It wasn't until being in the thick of things I even got to understand her that much more for myself, as a person — not necessarily 'Oh My God, that's Aretha Franklin the icon' or The Voice or this or that song' but to able to learn of the individual while developing the character."
Though playing Franklin in the film was a very special experience for Hudson, serving as an executive producer was an even bigger honor.
"This is something that's very personal and very dear to me," she said. "I just wanted to make sure I was a part of it as much as I could be in every way possible, any way I can lead myself and be a help, to be able to tell her story that much more or to support it in any way, not just vocally or acting-wise. I just wanted to be involved in any way possible, and this is the perfect way, I think."