'Respect' Trailer: Fans Are Here for Jennifer Hudson as Aretha Franklin
"R.E.S.P.E.C.T. Find out what it means to me," Jennifer Hudson belts out in the first trailer for Respect. After the electrifying teaser dropped, fans could barely contain their excitement surrounding the musical biopic about soul diva, Aretha Franklin.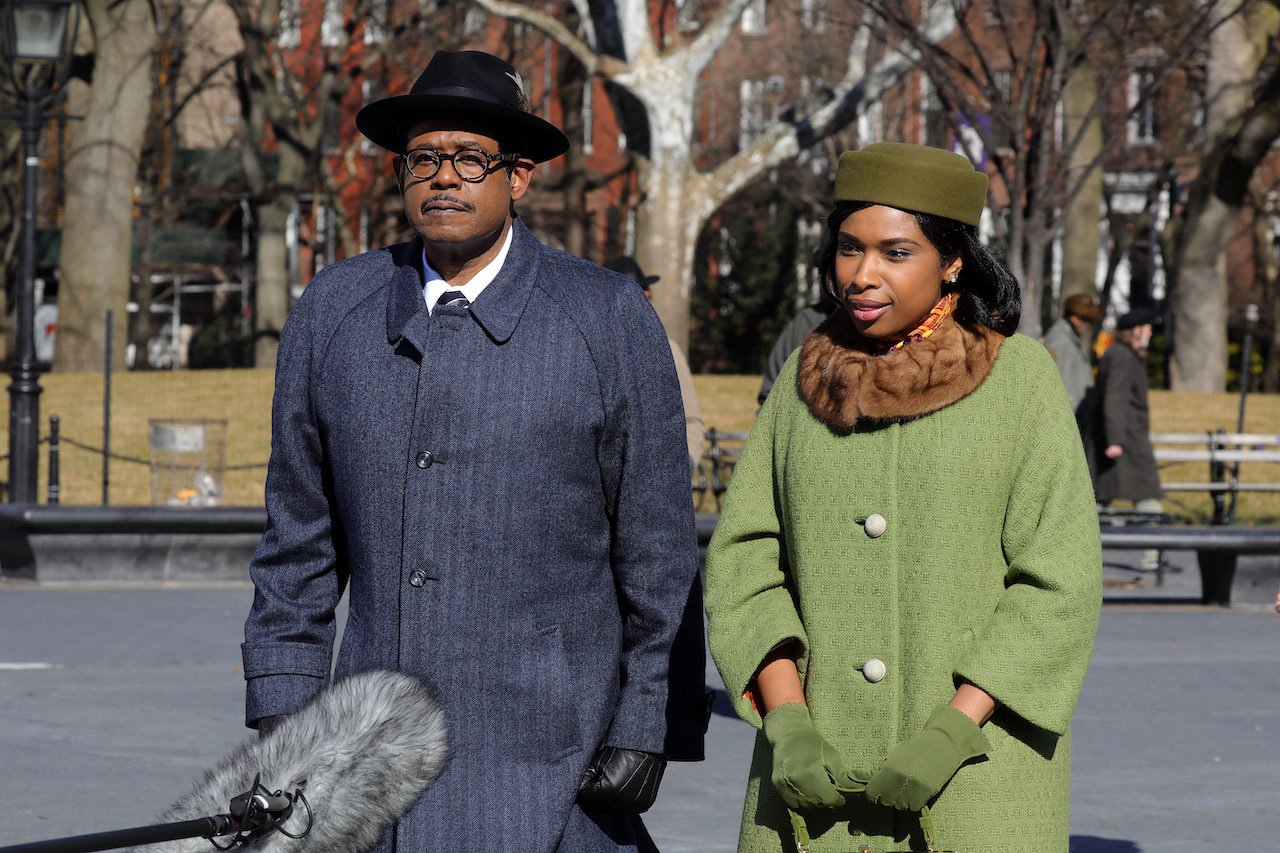 'Respect' will drop in theaters on Christmas Day
Audiences can look forward to seeing Respect in theaters in the coming months. According to Deadline, the feature was initially set for an October release date, but the studio pushed the premiere to later in the year due to the COVID-19 pandemic.
Respect will hit cinemas as a limited release feature on Christmas Day with plans to expand on Jan. 8, followed by the wide release on Jan. 15. And movie buffs have plenty of reasons to be pumped about the forthcoming film.
"Just what I needed, an Aretha Franklin movie," commented a fan about the trailer, which is posted on YouTube.
Jennifer Hudson will bring authenticity to the role
Hudson's powerful yet controlled vocal performance of the title track, "Respect," set the tone for the trailer. As proven when she was a contestant on American Idol in 2004, the singer's raw talent is a force of nature.
It is no surprise that Franklin chose Hudson to portray her in the story of her life, as revealed by Deadline. And fans seem to agree with the casting decision. In the YouTube comments, one admirer wrote, "[Jennifer Hudson] was made for this role. She's the perfect Aretha. I'm so ready for this, it's going to be epic!"
"Could this be Oscar number 2 for Jennifer Hudson," pondered another, "I would not be shocked if that turns out to be the case."
'Respect' will tell a multidimensional story
"I'd like you to call me Ms. Franklin," Hudson demands in character as Franklin before declaring, "You have to disturb the peace when you can't get no peace." Moviegoers can anticipate a story that touches on more than just the musical aspect of Franklin's journey. The trailer teases insight into her interpersonal relationships as well as her work as a civil rights activist.
"I better 'Think' about how dramatic and impactful this unveiling of what the R&B legend went through and overcame, should be," a fan commented about the trailer on YouTube.
Hollywood A-listers will round out the cast
There has been extraordinary buzz created by the star-studded roster. "Is it weird that I'm more excited just to see Marlon Wayans in a serious role again," remarked a viewer in the video comments.
Marlon Wayans will portray Ted White, Franklin's manager and first husband. Forest Whitaker and Audra McDonald will appear as Franklin's parents, C.L. Franklin and Barbara Franklin. Rounding out the principal cast is Tituss Burgess as Reverend Dr. James Cleveland, the King of Gospel.
"OMG, can't wait for this to come out. Perfect casting," gushed an enthusiast on YouTube in a reaction that echoes across social media.