'Return to Amish': Some Fans Don't Believe Maureen Was Ever Really Amish
When it first came out back in 2014, TLC's Breaking Amish spinoff, Return to Amish, didn't come without its share of drama and OMG moments. Despite the initial controversy on whether the show was real or not, it still garnered a healthy fan base and has since spanned through 6 seasons (and counting), with some original cast still on board and new cast members hopping in along the way.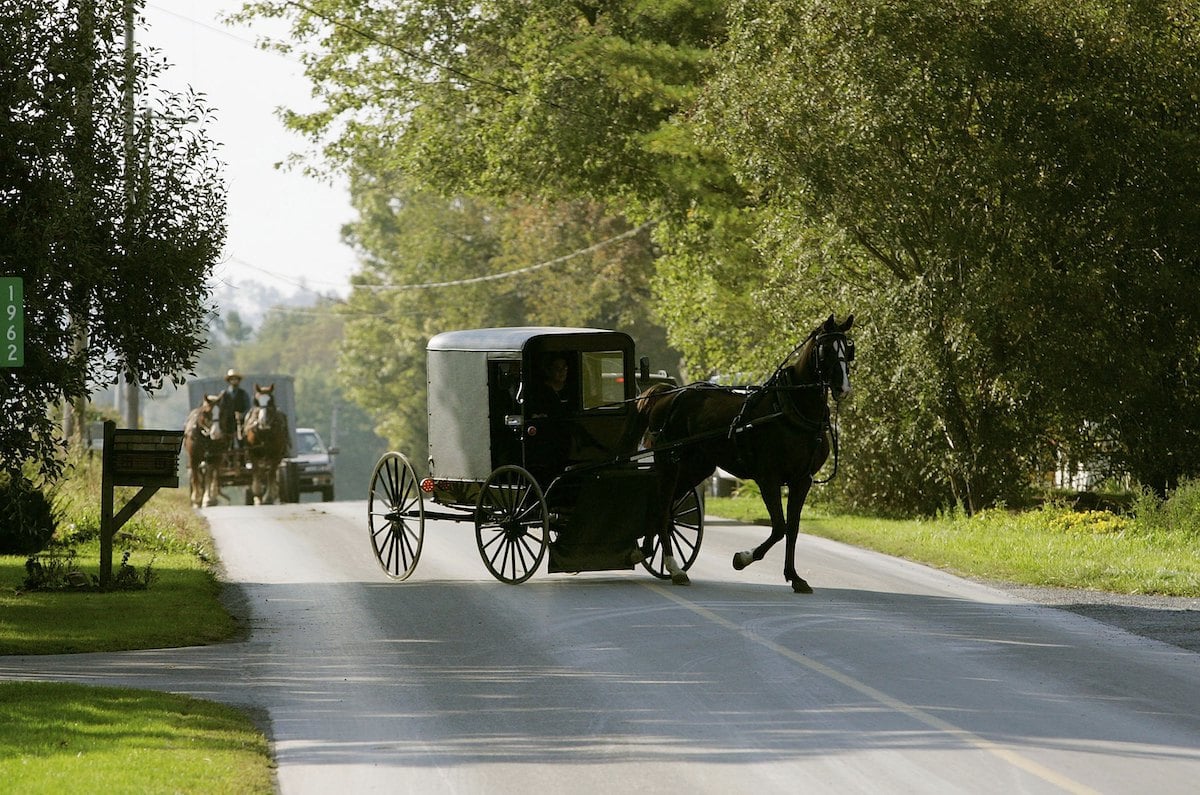 Its latest season 6 features new members Rosanna miller (Rebecca's cousin) and Maureen (Ada's granddaughter), who, like those who came before them, broke out from their Amish faith and lifestyles and ventured out to experience the urban city life.
We follow the childhood friends along their journey, witnessing all their firsts. From their first kiss, first time on the beach and eating sushi, to ultimately changing outfits and transforming into full-on English girls. But even after the compelling documentary of their day to day, some fans are still not completely convinced that Maureen was ever really Amish. And here is why.
Fans speculations
The allegations the TLC reality show is, but a scripted, cleverly rendered act is no new notion. For years, critics have always expressed that the shows don't accurately portray Amish reality. According to Distractify, one cast member, Kate Stolz, who featured in the earlier seasons of the show openly, criticized it on Twitter, saying, "… doing a reality show was one of the worst decisions I made in my life. Everything on the show is so edited and out of context."
Stolz, now model and fashion designer, tweeted, "I was upset because the producers keep us in a room for hours and ask the same questions over and over," she further adds, "if we don't give them the answer they want, they keep us there until we cry or give them the answer they want."
By this alone, it raises the question of whether the new cast members are really who they say they are and whether the shows actually portray the true reality.
What fans on Reddit had to say
Of course, fans on Reddit also had their two cents on the matter. One fan's comment especially stood out, stating there's "No sign of [Maureen] ever being Amish" and that she had actually been "English" for years longer than the show made it seem.
Fans reported a Facebook page of Byler's had photos of her in English clothes years before the show, from when she was very young, making it appear she had left the Amish community long before the TLC series made it seem.
While nothing has been officially confirmed, all these sentiments are peculiar, especially since the whole premise of the show is the two breaking out of their Amish lifestyles during their teenage years.
Still inherently Amish?
While fans may have their theories and doubts, it's clear in how she talks about the Amish community, you can't deny that Maureen Byler is still Amish deep down, regardless of whether she had spent a large period of her life as English.
As with most reality shows, there will always be a level of uncertainty regarding the shows' integrity. And Return to Amish is no exception. Either way, the show's latest season is still pretty entertaining. Who knows what other wonder's the English world the two girls are yet to discover.
RELATED: 'Return to Amish': Is the Cast Paid?