Revealed: Does Prince William Have Parenting Duties Like the Rest of Us?
Prince William and Kate Middleton are parents to three adorable royal babies, Prince George, Princess Charlotte, and Prince Louis. Since Prince William is heir to the British throne, and he and Kate have many royal duties and engagements to attend on a regular basis, many fans assume they have people to cater to their every need, including taking care of their children.
Although it's true the Cambridge family does have a royal nanny to assist with childcare duties, it would appear that Prince William is an extremely hands-on dad who likes to pitch in and help whenever possible!
Prince William plays outside with the kids
The Duke of Cambridge may be the future king of England, but that doesn't stop him from playing outside and having fun with his kids. It has been revealed on several occasions that William likes to engage in activity with the children, taking them to play on the grounds of Kensington Palace where they live, as well as on the grounds of Kate's parents' house in the village of Bucklebury.
Prince William encourages playdates
Prince William is also a big fan of playdates with other kids. He encourages friendships and stresses the importance of playing and interaction. George, Charlotte, and Louis also spend plenty of time with their cousins, who are roughly the same age. They will no doubt be close to their Aunt Pippa Middleton Matthew's baby as he grows older, as well as the upcoming baby of Prince Harry and Meghan Markle.
Prince William tucks the kids in at night
Making kids feel loved and secure at bedtime is of extreme importance and Prince William certainly understands that. He makes no secret that he tucks each of his children in at bedtime every night. William will spend a few minutes with each child, talking to them about their day, sharing stories with them, and connecting with each of them as much as possible. How adorable is that?
He takes the kids to school
There are no fancy chauffeurs for Prince George and Princess Charlotte! William famously escorted George to his first day of school, just like any other parent would. Either he or Kate picks the kids up from school whenever possible, and they take part in school-related activities as well. It is important to the Duke and Duchess of Cambridge that their children have a wonderful school experience, and they go above and beyond in making sure that is exactly what happens!
Family time is of utmost importance
It was recently revealed that the Cambridge family makes plenty of time to spend together as a family. They do creative projects together, watch movies, and have family dinners as much as they possibly can. In fact, the Duke and Duchess are even taking a quick break from royal duties to spend more time with the kids. What loving parents they are!
Prince William balances work and family time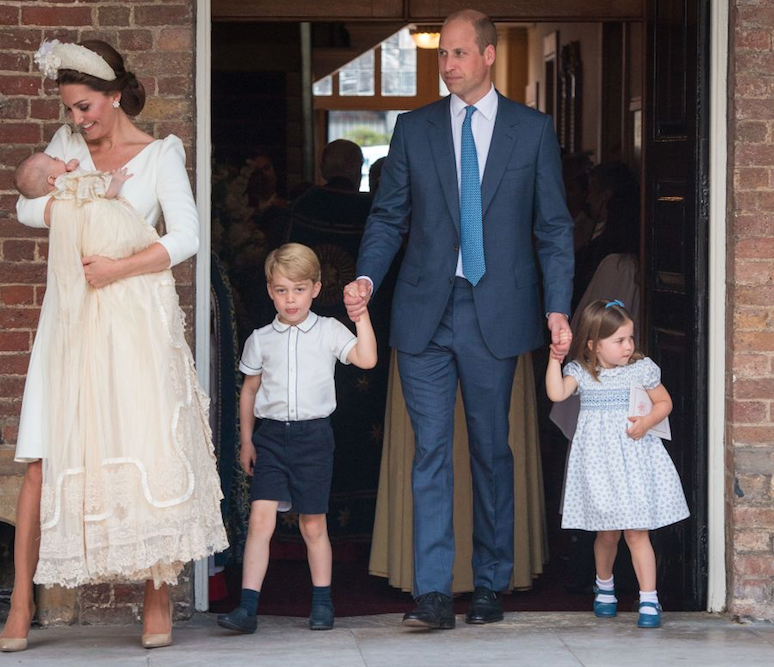 Just like other parents, William makes sure that he knows how to create the perfect balance of work and family time. With so many important duties to attend to, Prince William has a pretty jam-packed schedule. However, he knows just how crucial early childhood experiences are, and he is following in his late mother Diana's footsteps by making sure he spends adequate time with his children.
As a result, the prince has an extremely close relationship with each of his three children. It is evident they simply adore him and he is doing a great job as a dad! Hats off to Prince William for being great at his parenting duties and being the excellent father that his children deserve!