Revealed: Kylie Jenner Shares Secret of Her Post-Baby Weight Loss
Kylie Jenner explains her diet secret for losing weight after daughter Stormi was born.
Kylie Jenner's looking in top form these days and now, a year after having daughter Stormi Webster, Jenner is revealing the secret of her post-baby weight loss.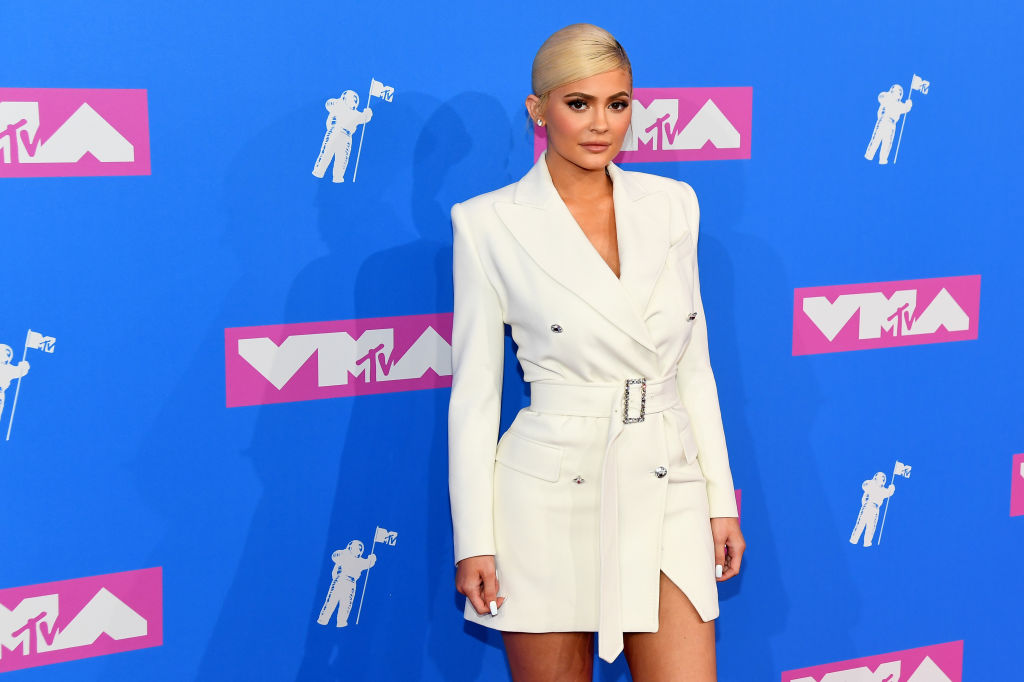 Kylie Jenner showed off her toned tummy
Jenner showed off her fit abs in her Instagram Stories this week and even shared a bit about the diet habits that have gotten her back in shape after having Stormi.
Jenner had shared in the past that she gained 40 pounds while pregnant and explained on Snapchat three months after Stormi was born that she wanted to lose 20 pounds but doesn't like working out.
In the recent Instagram video, she wrote "I'm proud of my little stomach."
Jenner lost weight by focusing on her diet
During an Instagram Live session, Jenner was asked how she got her flat tummy and she answered, "Honestly, it's all about diet for me."
She continued: "I'm naturally just a really skinny person… like [sister] Kendall Jenner, but not like Kendall — she's naturally like, model status. But, yeah, I always had a really flat stomach, but I never felt it went back to before Stormi until recently."
Jenner explained how clean eating helped, sharing: "And I feel like it has a lot to do with diet. Like, I really eat very crazy usually, like whatever I want— pizza, pasta, a lot of diary, and I just kind of cut that all out, and have just been eating better, and I feel like that's the trick for me, personally."
The makeup mogul was also honest about how getting back to her pre-baby weight definitely has taken time. Jenner noted: "And I also think after a child, it really does take just as long to get your body back as it did to create a child. Because, I heard that from a lot of people. Like, it takes a full year… it really does, it really does. I definitely feel back to myself again."
Kylie Jenner's pregnancy diet was very different
Kylie also talked about her pregnancy diet, and she definitely had a sweet tooth when she was pregnant. She explained: "I ate lot of Eggos — and if you know me, I hate Eggos, always have. But when I was pregnant, I was like mmm! I ate like three a day. I just ate like a magnitude of food — so much, so much food."
She added: "And, I was having a girl, and they say when you're having a girl, you crave more, like, sweets vs. salty, and that was true for me. Like, a lot of Krispy Kremes, a lot of sweets. Nothing weird or crazy, but just really sweet things — ice cream, just whatever I wanted."
Is there a Kylie and Kendall Jenner makeup collaboration coming soon?
During the Instagram Live, when a fan asked "Can we also get a collab with Kendall?," Jenner gave a coy wink and said "shhh." Then she explained why the sisters haven't collaborated before but they will likely do so soon.
She explained: "You know Kendall was in a contract for a really long time so I couldn't do a collab with her. That's the only reason why I didn't collab with her."