Revealed: Prince William and Kate Middleton's Morning Routine With Their Kids Is Nothing Like You'd Expect
Prince William and Kate Middleton are parents to three adorable children and although their kids are royalty, the duke and duchess have revealed they want them to have normal childhoods. The couple has also said that they want to be very hands-on when it comes to raising Prince George, Princess Charlotte, and Prince Louis.
Since royal family members have nannies, chefs, chauffeurs, and other household staffers for just about everything, William and Middleton's morning routine with their kiddos isn't what you'd expect. Here's what you probably didn't know the Duke and Duchess of Cambridge do with their children every morning.
They take George and Charlotte to school every morning
You may be surprised to learn that William and his wife actually take their oldest children to school themselves.
Yep, instead of having drivers or nannies take them every day, the couple makes it one of their duties to bring their kids back and forth. Because the little prince and princess attend different schools — Charlotte goes to Willcocks Nursery and George goes to Thomas's Battersea — their parents take turns dropping them off.
Charlotte's school is located near the palace and George's is in southwest London about a half hour away so one of them will walk their daughter and the other will drive their son.
Their carpool is about to get bigger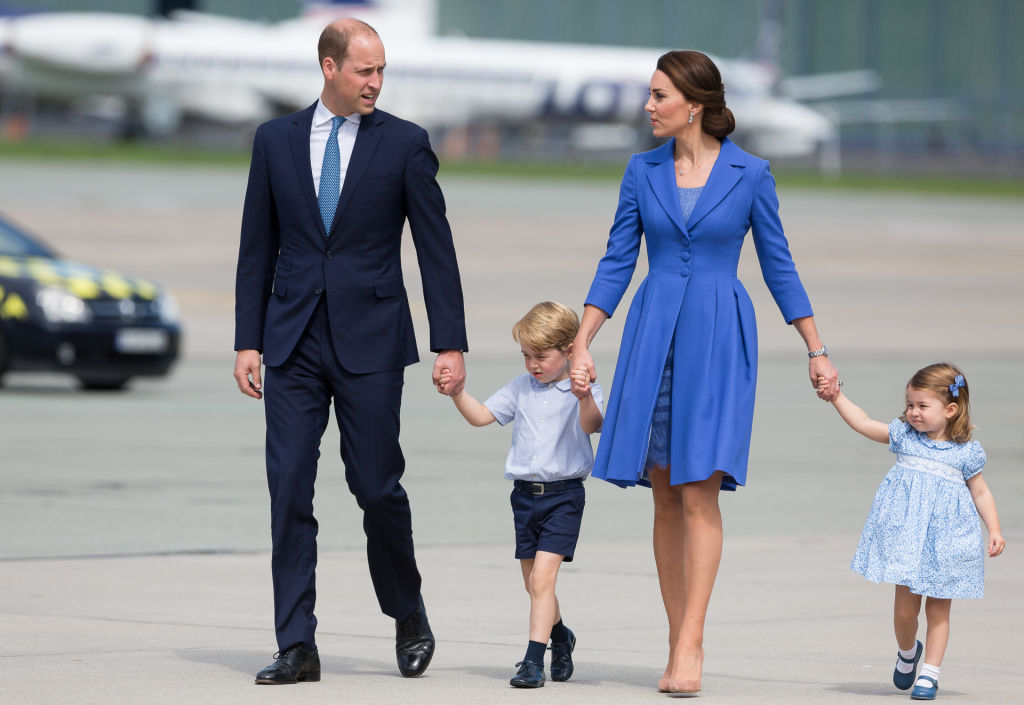 The half-hour commute through the city to George's school every day though is about to change.
The palace recently confirmed that Princess Charlotte will join her big brother at Thomas's Battersea this fall meaning the royal family will start carpooling together every morning.
"The plan was always for Charlotte to follow George to Thomas's, so Louis will probably also be going," a family source told Vanity Fair.
The source added that William and Middleton "are part of the school community, they get on well with the head and they have been thrilled with how much George has come on since he started."
What they do when it's not a school day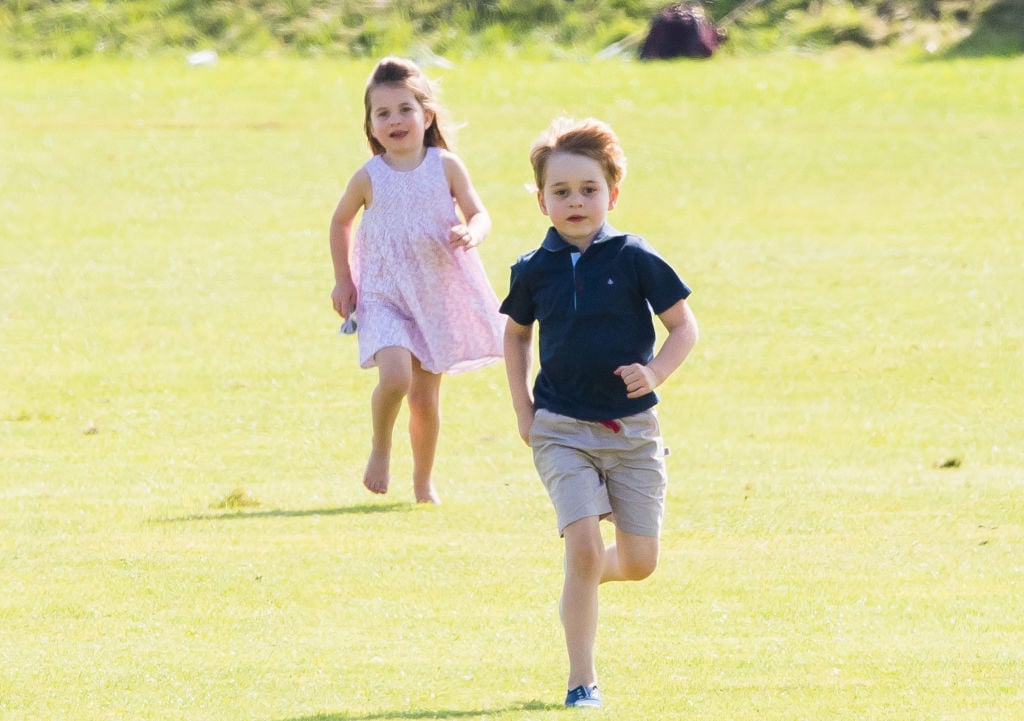 And when it isn't a school day, the duke and duchess still like to keep up a routine with their kids. Their little ones actually take part in some chores.
Middleton enjoys cooking the family's meals and both George and Charlotte like helping their mom out in the kitchen. Matthew Kleiner-Mann, chief executive of the Ivy Learning Trust, relayed a conversation he had with Middleton about her kiddos learning to cook.
"She was telling us how much her children love cooking and how they cook for her. They made cheesy pasta the other day. One stirs the flour, one puts the milk and butter in. And they make salads and stuff," he told reporters.
The royal parents also make sure they play outside in the garden with their kids every time the weather permits. And recently it was reported that Prince George has been lending a hand to the workers who deliver the family's groceries whenever they stay at their country home, Anmer Hall.
"It is rare for anyone to ever [offer] to carry deliveries inside … So the Waitrose delivery staff were surprised and delighted to be greeted regularly by Prince William and Prince George," an insider told The Sun's royal correspondent, Emily Andrews. "George is always particularly helpful and is the one who asks each time what he can carry for them. He is a very inquisitive child … They give him lighter bags. It shows how down-to-earth William is and that he wants his son to grow up being polite and helpful to others."
Read more: Why Everyone Thinks Kate Middleton Is Going To Have a Fourth Child