Revealed: Taylor Swift's Insane Net Worth, Plus What the Pop Star Spends Her Money On
She's made six studio albums, headlined the world's largest stadiums, and won the most Billboard Music Awards of any artist to date (nevermind the 10 Grammy Awards). At the young age of 15, the music industry knew Taylor Swift was a force to be reckoned with, but few predicted just how famous (and successful) she'd …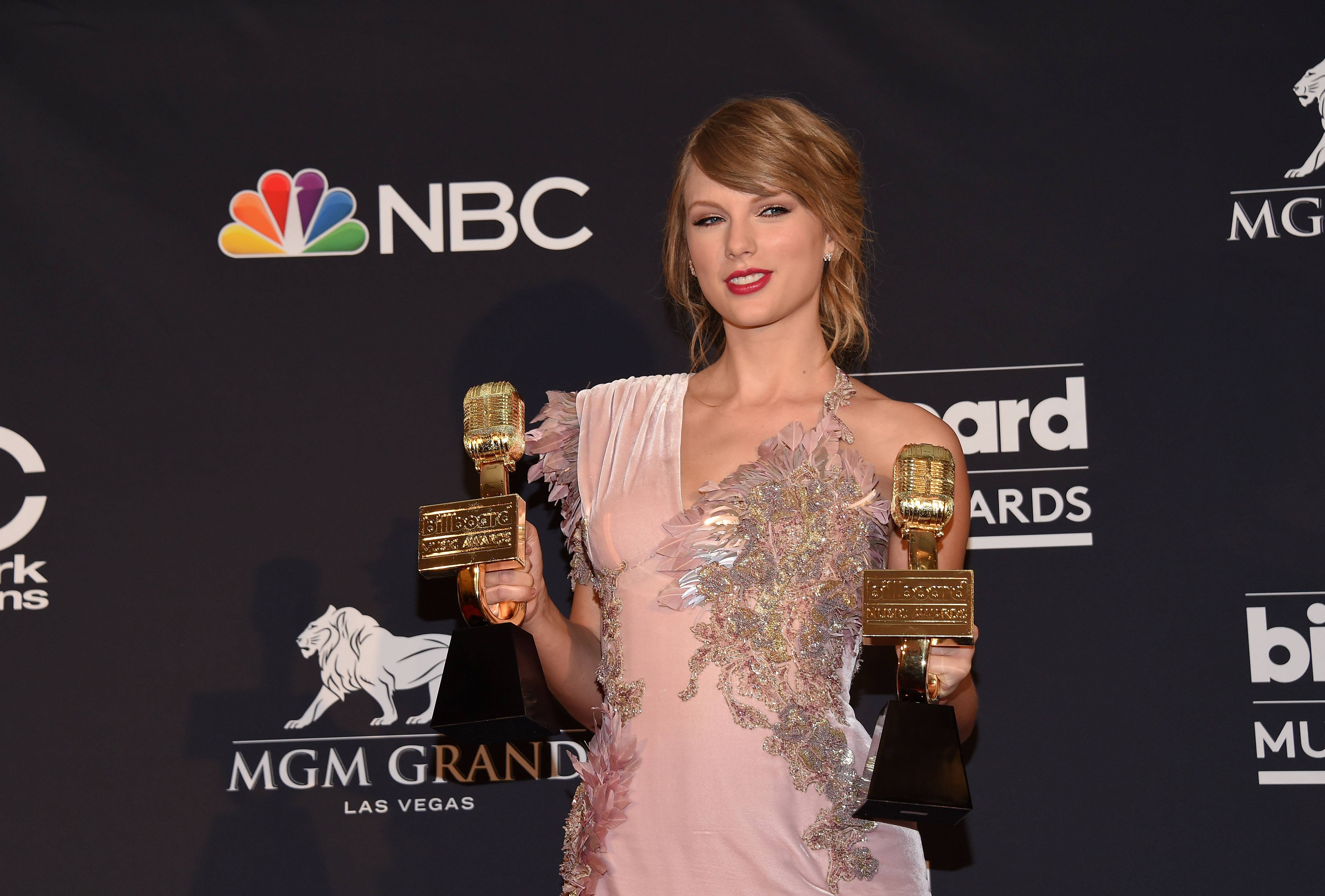 She's made six studio albums, headlined the world's largest stadiums, and won the most Billboard Music Awards of any artist to date (nevermind the 10 Grammy Awards). At the young age of 15, the music industry knew Taylor Swift was a force to be reckoned with, but few predicted just how famous (and successful) she'd become.
Swift ranks third on the list of best-selling digital singles artists and set a Guinness World Record in 2016, topping Forbes' annual list of the 100 highest-paid celebrities at $170 million that year. We rounded up Swift's total net worth as well as information about what the multi-millionaire spends her money on.
She has an estimated net worth of $320 million as of 2018
As of her 1989 world tour, Swift was earning around $2.5 million per tour stop. The 85-show tour grossed over $250 million, around $170 million of which Swift made for herself. Her current Reputation tour is set to rival 1989 for the most lucrative tour of her career. Swift's social media blackout followed by mysterious Reputation album launch garnered significant media attention in the fall of 2018. Reputation sold 2 million copies worldwide in its first week alone.
In 2016, Swift held the honor of the youngest woman to make Forbes' list of America's richest self-made women (Makeup mogul and reality star Kylie Jenner received the accolade this year). Swift ranked 60th on both 2016's and 2018's lists.
She invests her money in real estate
Swift owned $86 million in real estate by age 25, a number that's grown significantly in the last three years. As of 2017, she owned 46,864 square feet of land encompassing 43.5 bathrooms, 21 fireplaces, 5 pools, 11 guest houses, 2 tennis courts, and 5 wine bars, E! Online reported. Swift has eight homes, including a $20 million Tribeca penthouse and her Beverley Hills ranch.
Swift foreshadowed her real estate prowess in 2012 when she told Harper's Bazaar how she chose to spend her money at the time. "I don't tend to spend a lot of money on the big things, like cars or jewelry," she said. "I'll rent a house on the beach or something, bring my girlfriends."
The moral of the story? Invest in yourself. Not only has Swift put her multi-millions into her luxurious mansions, she invested in her label, Big Machine Records, a few years ago. The label was recently rumored to be on the blook for nearly $350 million.
Swift literally invests in herself as well, ensuring her long legs for a staggering $40 million.
She spends a significant amount of it on her privacy
For someone who clearly values privacy and attempts at anonymity (remember when paparazzi caught her traveling in a luggage trunk?), Swift chooses celebrity-studded, highly-populated cities to live in. It's not like she has much a choice — between touring and recording, it makes sense that most of Swift's property is located in New York City, Los Angeles, and Nashville.
Swift accumulated yet another Tribeca property — a second-floor apartment on Franklin Street — only a few months ago, bringing her total spending on the block to $47.7 million. Swift already owns the two aforementioned top-floor units as well as an $18 million townhouse next door with a property proof garage. How does one person need that much space?
The answer? She doesn't. Like many other extremely famous and wealthy celebrities, it's likely Swift is slowly buying up the property to shield herself from fans, tourists, and paparazzi (and later in life make a crazy return on her investment).
Swift's fame requires a few other expenses outside of the home to ensure her travels are kept a secret. The superstar owns two $40 million private jets and pays her bodyguards an estimated $1 million annually.
Check out The Cheat Sheet on Facebook!