Revealed: Who Taught Princess Charlotte the 'Turn and Wave' Move?
Find out who taught Princess Charlotte how to do her signature "turn and wave" move.
The first time Prince William and Kate Middleton's daughter, Princess Charlotte, turned and gave an over-the-shoulder wave to well-wishers gathered at St. Mary's Hospital following the birth of Prince Louis last April, royal fans gushed over her adorable wave.
The "turn and wave" has since become Charlotte's signature move. But who taught the princess the gesture that she shows off whenever she's out in public? Here's the answer to that and who else is practicing their own royal wave.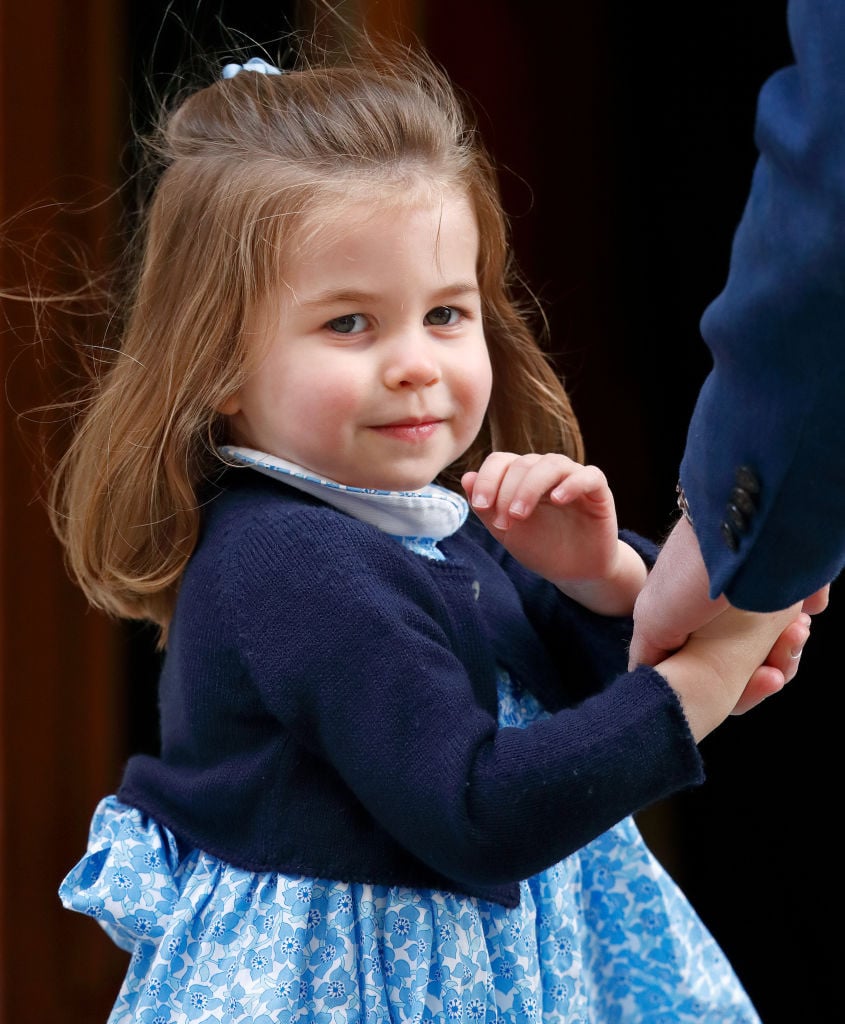 Times Princess Charlotte showed off her move
Princess Charlotte also delighted royal watchers with her wave less than a month after her little brother was born.
While climbing the steps of St. George's Chapel at Windsor Castle with other members of the bridal party for Prince Harry and Meghan Markle's wedding she turned around and waved to the crowd gathered outside.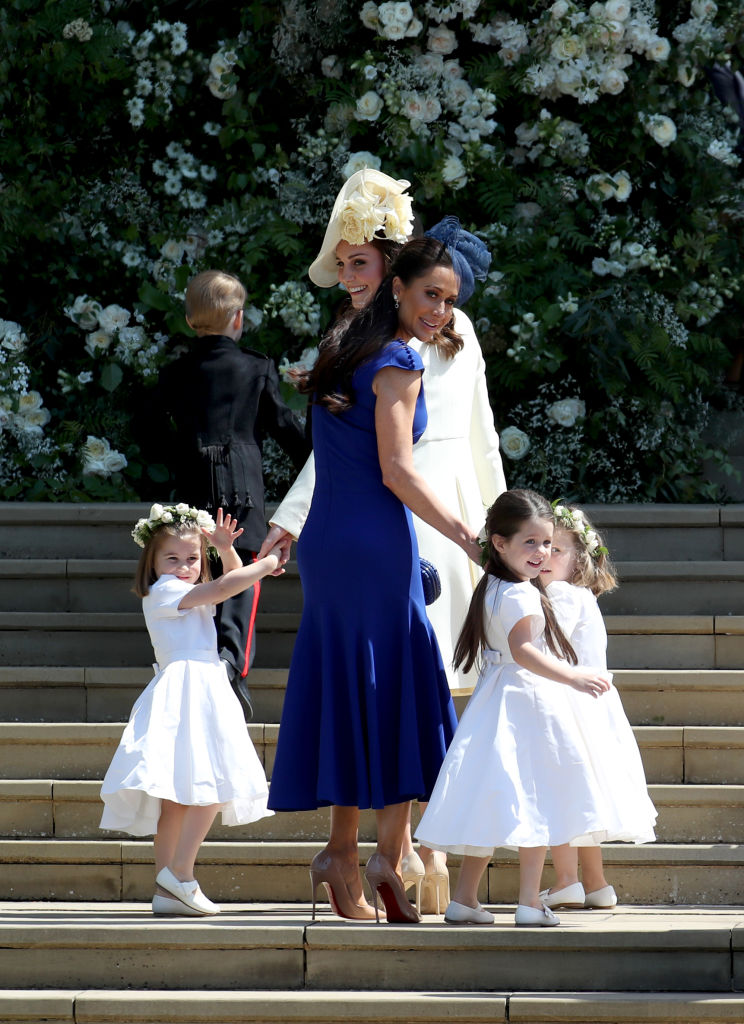 The young royal was sure to give that favorite gesture again as she walked up those same steps when Princess Eugenie and Jack Brooksbank tied the knot in October 2018.
That day, because of the strong winds, things were a bit tougher for the princess but she still managed to turn back on the steps and throw up a wave for fans.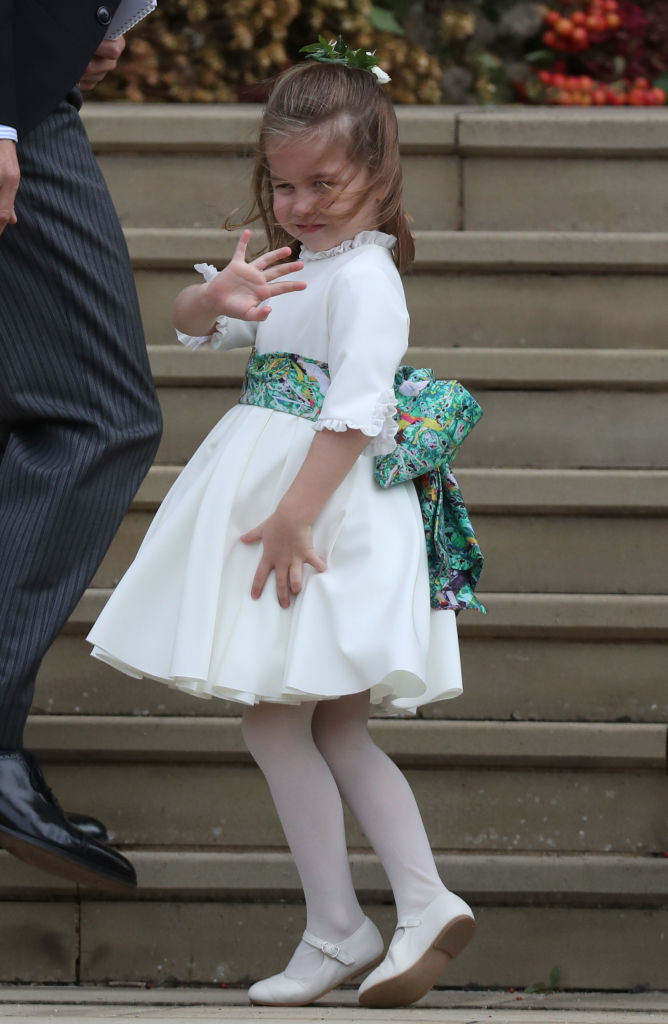 Who taught her to 'turn and wave'?
During an engagement in March 2019 where Middleton was announced as patron of the Foundling Museum, Charlotte's mother revealed where her daughter learned her go-to gesture.
As she walked into the building the Duchess of Cambridge turned around and gave a quick wave to reporters and everyone there hoping to catch a glimpse of her.
The crowd could be heard giving a collective "aww" after Middleton did so and social media users quickly pointed out that we now know where Princess Charlotte picked up the move.
Prince Louis is also practicing his royal wave
All of the Cambridge must perfect their royal wave and it seems like even at her young age Charlotte has mastered it. Someone who needs a bit of practice though is her baby brother and according to Middleton, he is already started learning how to do it.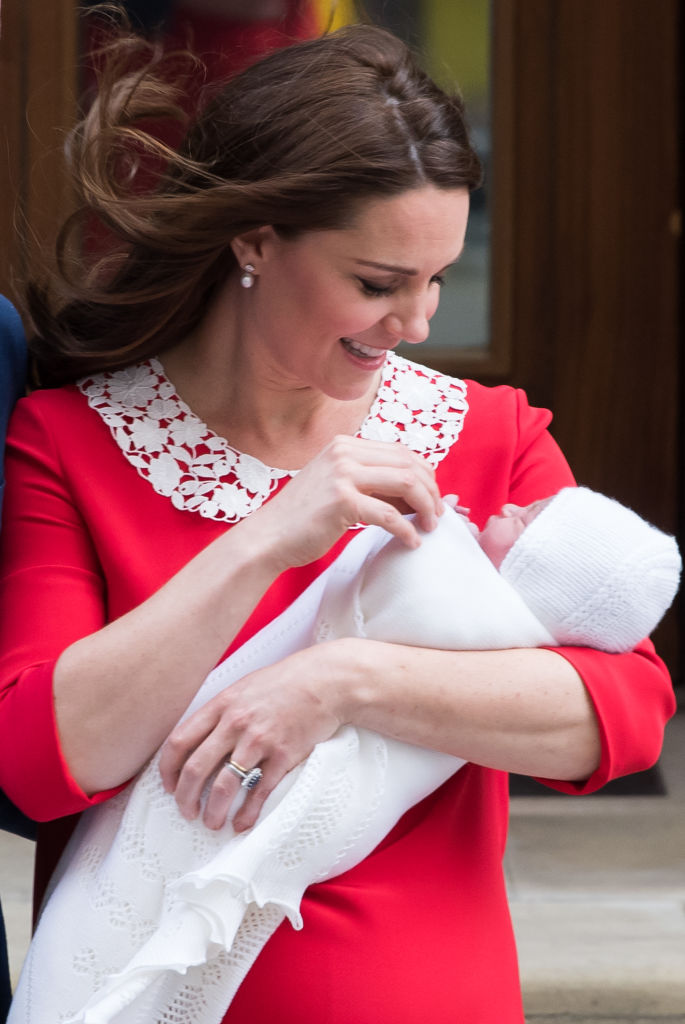 A few months back the duchess and Prince William were visiting military personnel in Akrotiri, Cyrpus, when Middleton chatted about their youngest son.
She met a fan named Rhian Davis who was carrying her 10-week-old daughter. Davis explained that Middleton asked about her baby and then gave a tidbit about what the royal kids were up to saying that little Louis has started practicing the gesture.
"She asked whether [the baby] was sleeping through the night and she told me that Louis is starting to wave," Davis said.
Of course if the prince needs any pointers he can always go to his big sister for some.
Read more: Prince George, Princess Charlotte, and Prince Louis' Cutest Moments
Check out The Cheat Sheet on Facebook!