Who Plays the Reverend on 'Unbreakable Kimmy Schmidt' and the New Interactive Episode?
No matter how many times Kimmy tries to escape her past, this monster keeps creeping back. No, we're not talking about the silverfish in her tugboat — I mean, apartment. The characters in Netflix's Unbreakable Kimmy Schmidt return for one more special on the platform, titled Unbreakable Kimmy Schmidt: Kimmy Vs. The Reverend.
Who is in the cast of Netflix's comedy series and its upcoming interactive episode? Meet the actor behind the Reverend aka Richard Wayne Gary Wayne aka Dick Wayne aka DJ Slizzard.
A new, interactive episode of 'Unbreakable Kimmy Schmidt' is coming
Fans of Unbreakable Kimmy Schmidt waited 10 seconds at a time. Finally, a new episode of this comedy series is coming to Netflix. Similar to Black Mirror's interactive special, Unbreakable Kimmy Schmidt: Kimmy Vs. The Reverend will have viewers right alongside Kimmy and Titus, in a kind of "choose your own adventure" version of the show.
Actors in this series include Tituss Burgess as Titus Andromedon (formerly Cork Rockingham, Trevor Millionair, Flouncy Magoo, and Jack Straightman.) Jane Krakowski portrays Jacqueline White, Carol Kane plays Lillian Dolomite Kaushtupper, and Ellie Kemper portrays the upbeat and uplifting Kimmy Schmidt.
For the first time, Harry Potter actor, Daniel Radcliffe joins the cast as a character named Frederick for the upcoming Netflix special. The Reverend, of course, returns to cause more problems in Kimmy's life. That character is portrayed by Baby Driver and Mad Men actor Jon Hamm.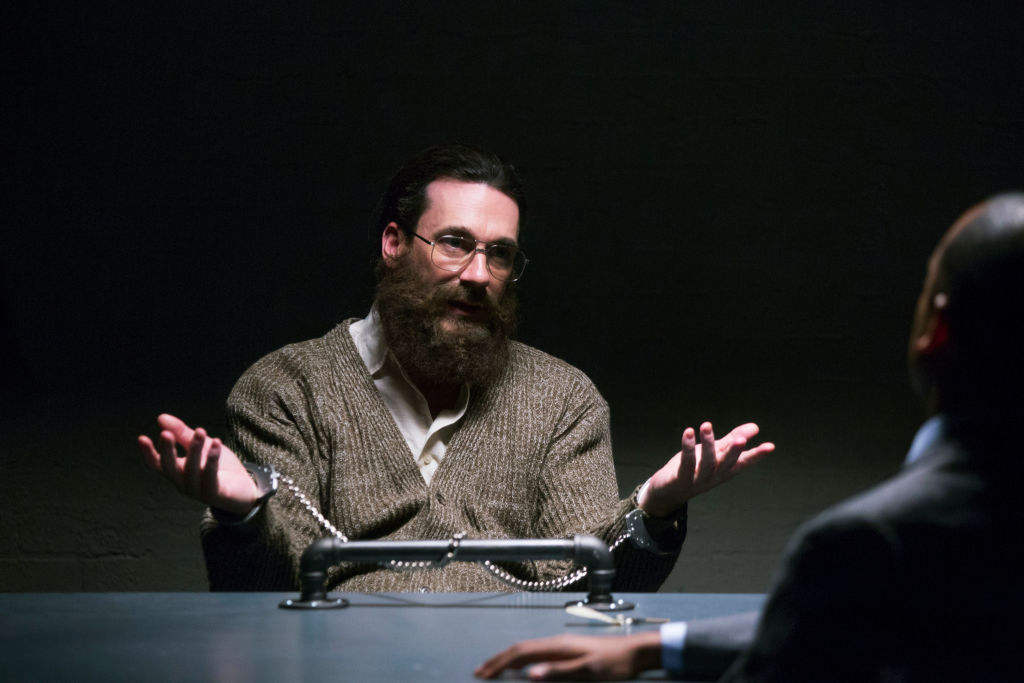 Jon Hamm returns to reprise his role as the Reverend 
Whether he's dressed as a fire monster or wooing the jury with his song in court, the Reverend has been an unwatched aspect of Kimmy's life since the beginning of the series. This character is portrayed by Emmy award-winning actor, Jon Hamm.
Not much is known about this character and his role in the upcoming interactive episode. Will he ask Kimmy to get him out of jail? Will he be DJing alongside his lifelong fan, DJ Fingablast? Presumably, more information regarding this Netflix special will be announced in the coming weeks.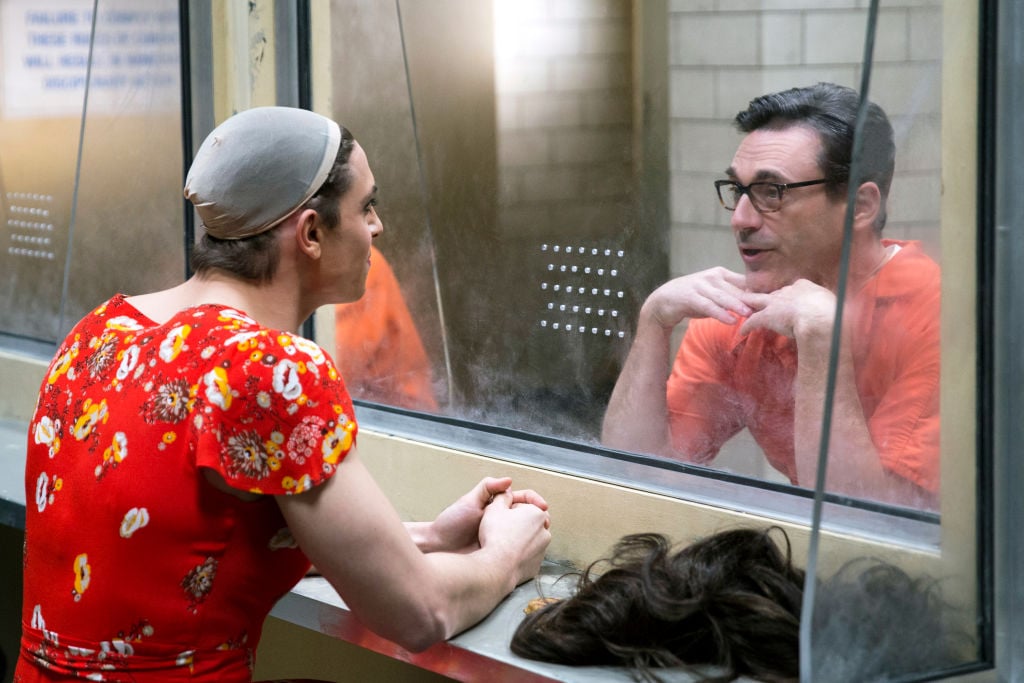 Ellie Kemper commented on the support Jon Hamm offered while filming 'Unbreakable Kimmy Schmidt'
On this series, the Reverend isn't exactly a friend to Kimmy Schmidt. Offscreen, however, these actors often support each other. Ellie Kemper even commented on his relationship with her onset, while she balanced being a mother and an actress. 
"Things where I would have been sheepish about standing up, in terms of protecting my own time, suddenly became non-negotiable because it was an issue of feeding my baby," Ellie Kemper said, according to Cinemablend. "Getting home to see my baby and that was knowing my value."
"I was supposed to do a scene with Jon Hamm, and he said, 'Your lines are off-camera, go home to your baby right now.' But it was that moment of knowing that I brought it to the floor, and I felt like I need to do this right now. Also, bless that man, bless that Hamm," she continued.
Unbreakable Kimmy Schmidt: Kimmy Vs. The Reverend premieres on Netflix May 12. Until then, fans can watch already released seasons on the streaming platform.