Review: Wolf Alice Makes Everything Ok With Electric New York City Performance
The UK-based band, Wolf Alice, is known for songs like 'Don't Delete the Kisses.' Here's our review of their New York City performance at the Bowery Ballroom.
Wolf Alice always plays the greatest hits.
This British alt-rock band is known for its electric live performances. Their sold-out performance at New York City's Bowery Ballroom was no exception, filled with backbends, moshing fans, and "smiles."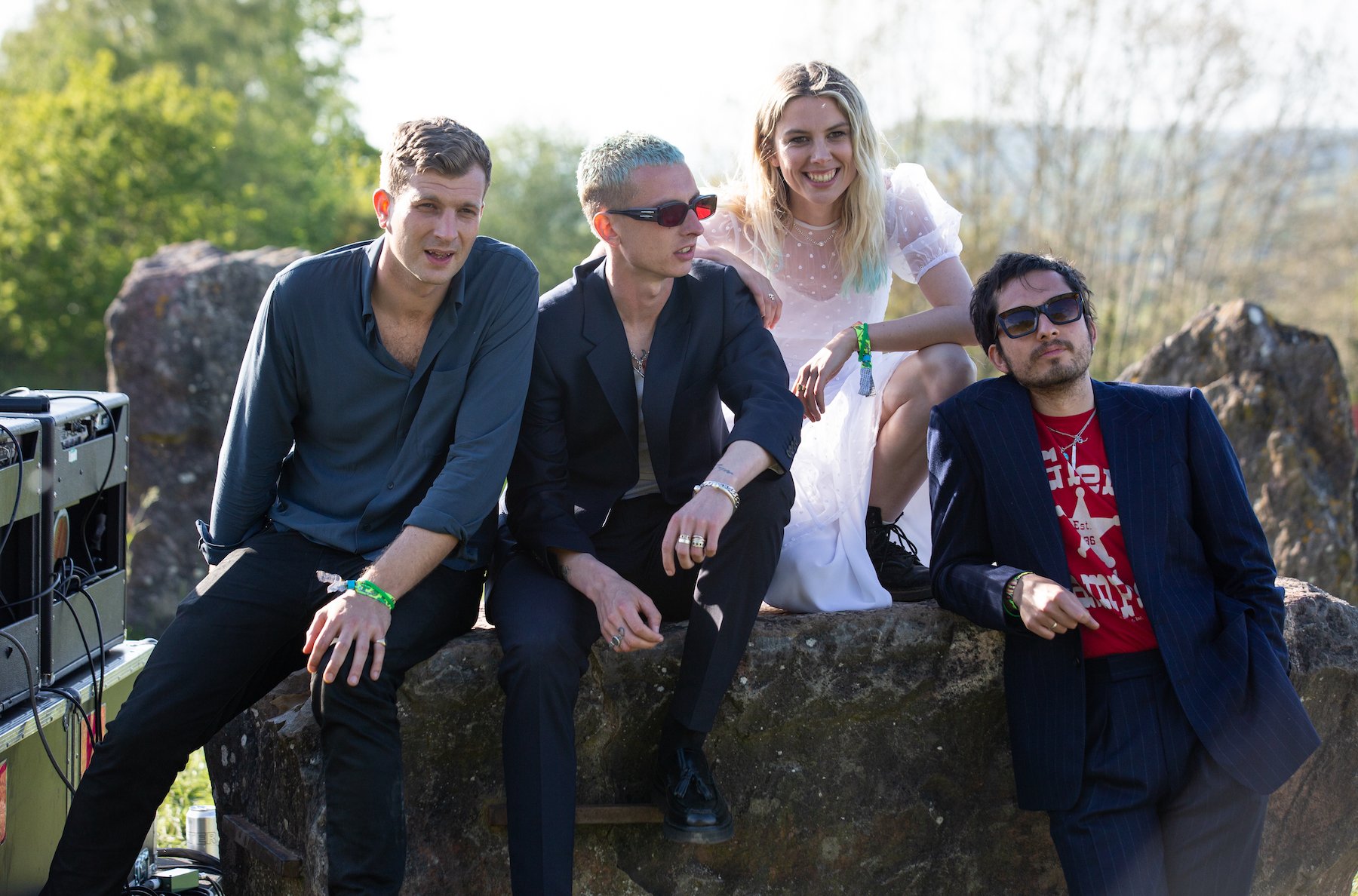 Wolf Alice is known for songs like 'Don't Delete the Kisses'
Comprised of longtime members Theo Ellis, Joff Oddie, Joel Amey, and Ellie Rowsell, Wolf Alice officially burst onto the music scene in 2015 with their album My Love is Cool. Since then, they've released several full-length albums, including their highly anticipated 2021 release, Blue Weekend. 
Some of its most popular songs include "The Last Man on Earth," "Smile," and "How Can I Make It Ok?" Their best-known song, though, "Don't Delete the Kisses," has well over 40 million plays on the music platform Spotify.
They earned the NME Award for Best Track and the UK Festival Award for Best Breakthrough Act. Additionally, Wolf Alice earned the NME Award for Best Live Band. The group did not disappoint.
Wolf Alice performed two concerts at New York City's Bowery Ballroom
Wolf Alice cement themselves at the crossroad of Scott Pilgrim vs. the World-esque rock and head-bopping indie pop. When performing live, these artists are equally as energetic and exciting as they are in recordings — if not more so. That's especially true of their appearances at New York City's Bowery Ballroom, where the band played two sold-out concerts. 
"New York, how [are] we feeling," Rowsell asked the already-cheering audience. 
"Thank you so much for coming and watching us play," Ellis said, mentioning that it had been "so long" since Wolfe Alice appeared in Manhattan — playing in one of the city's oldest venues made the night that much more special. 
"Let's live it up for the second night in a row," he added.
Of course, the crowd was also excited about this performance. One attendee wore a COIN long sleeve shirt, while another told the bartender this was their second concert since the COVID-19 pandemic. (Their first was Wolf Alice's concert the night before.) 
Once the show started, a fan held up a lighter for "Delicious Things." Even in the lobby area, a group of friends debated which Wolf Alice shirt was the "cutest." Overall, the night was filled with plenty of moshing, memorable moments, and noteworthy music from the next big thing in indie alt-rock.
2021 marked the release of Wolf Alice's album 'Blue Weekend'
This band will travel to Washington D.C., Nashville, and Atlanta following their New York City performances before embarking on their UK and Ireland-based tour. Wolf Alice is also scheduled to appear at Tampa, Florida's Innings Festival.
Music by Wolf Alice is available on most major streaming platforms, including their 2021 release, Blue Weekend (Tour Deluxe).