What is 'Better Call Saul' Actor Rhea Seehorn's Net Worth?
Rhea Seehorn plays the incredible Kim Wexler on the Breaking Bad prequel series Better Call Saul. With the notoriety she has gained from the uber-popular series, fans are wondering what else Seehorn has worked on and what her net worth is.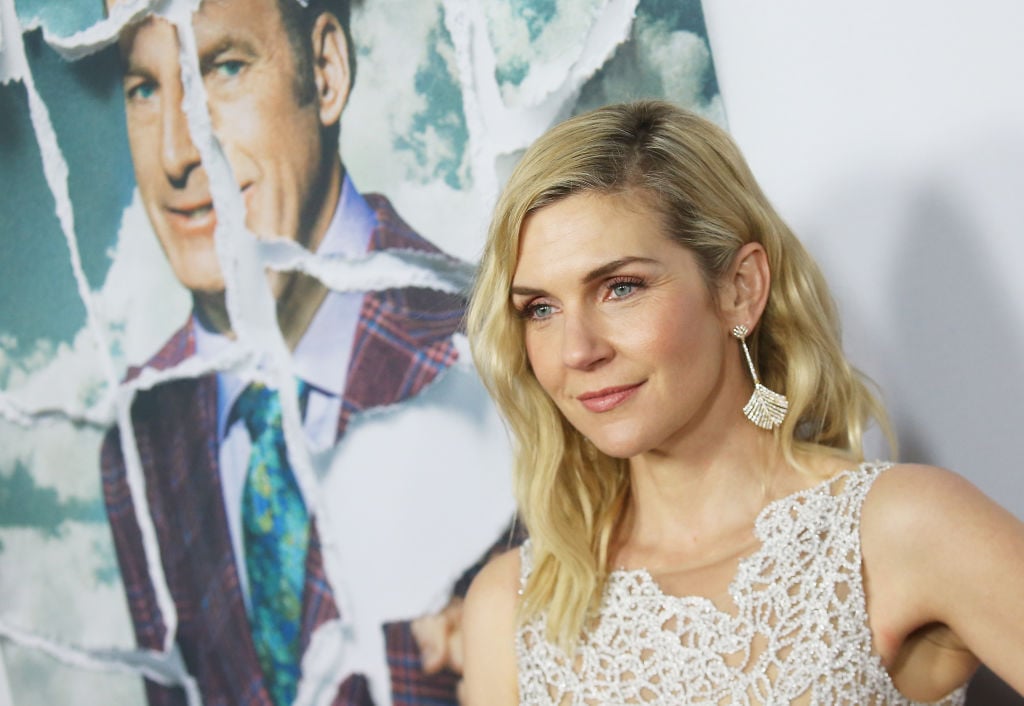 Rhea Seehorn's real name is Deborah
Deborah Rhea Seehorn chose to go by her middle name because "the Deborahs and Debbies that [she] knew or saw on TV always seemed to be really attractive cheerleaders, and it was not [her] lane at all in school," Seehorn told Rolling Stone. "I just remember feeling a disassociation with the name from a very early age," she continued.
Pronounced "Ray," not "RHEE-uh" a la Rhea Perlman of Cheers fame, Seehorn said the only person who doesn't call her that is her sister, who only does so "to bug the crap out of [her]."
Rhea Seehorn's early career
Seehorn studied painting, drawing, and architecture in college, but always enjoyed acting. She graduated from George Mason University in 1994, then moved to Washington D.C., where she performed with the Woolly Mammoth Theater Company. Seehorn had a few roles on Broadway before she landed roles in movies and television, according to her IMDb page.
Seehorn starred in independent films like Riders, Floating, The Pitch, The Gentleman, and A Case Against Karen. On television, Seehorn guest-starred on several series, including Homicide: Life on the Street, The Starter Wife alongside Debra Messing, and The Closer with Kyra Sedgewick. She also had roles in Head Cases, Trust Me, The Dollhouse, Burn Notice, and Franklin & Bash.
Perhaps Seehorn's most notable role before her work on Better Call Saul was on the NBC sitcom Whitney, where she played an outspoken divorcé, Roxanne. 
Rhea's role as Kim Wexler in 'Better Call Saul'
Thanks to showrunners Peter Gould and Vince Gilligan, Seehorn has been able to showcase her acting talent as the beloved Kim Wexler on the AMC series Better Call Saul. Throughout the drama series, Seehorn has taken her role as Kim from the minor character that was Jimmy's love interest to the incredible bad a*s who directly dissed a member of the drug cartel. 
"She just brings so much depth, and there's so much thought and so much intelligence to every moment that she plays," co-creator Gould shared in Seehorn's Rolling Stone profile. "She's able to play all the ideas between the words and make them ring and sing. She's just fascinating to watch. You want to know what's going on between those ears," he continued.
Has Rhea Seehorn ever won an award?
In 2016 and 2017, Seehorn took home the Satellite Award for Best Actress in a Supporting Role in Better Call Saul. Seehorn's role as Kim Wexler also won her a Saturn Award for Best Supporting Actress in 2018 and the award for Best Supporting Actress in a Drama Series from the Online Film and Television Association in 2019.
Seehorn has yet to be nominated for an Emmy. Now that Game of Thrones is over, fans are hopeful she'll get the recognition that she deserves.
Rhea Seehorn's net worth
With all of her previous acting credits and success on Better Call Saul, it's understandable that Seehorn is worth a considerable amount. The 47-year-old actor's net worth is $3 million as of 2020.