'RHOA': What Is the Age Difference Between Cynthia Bailey and Mike Hill?
The Real Housewives of Atlanta star Cynthia Bailey and Mike Hill got married on Oct. 10, 2020. Despite the COVID-19 pandemic, the couple exchanged vows in front of their family, friends, and the Bravo show's fans. 
Although they've both been married before, the model and the sportscaster plan to spend the rest of their lives together. But, their supporters might not know the couple's age difference.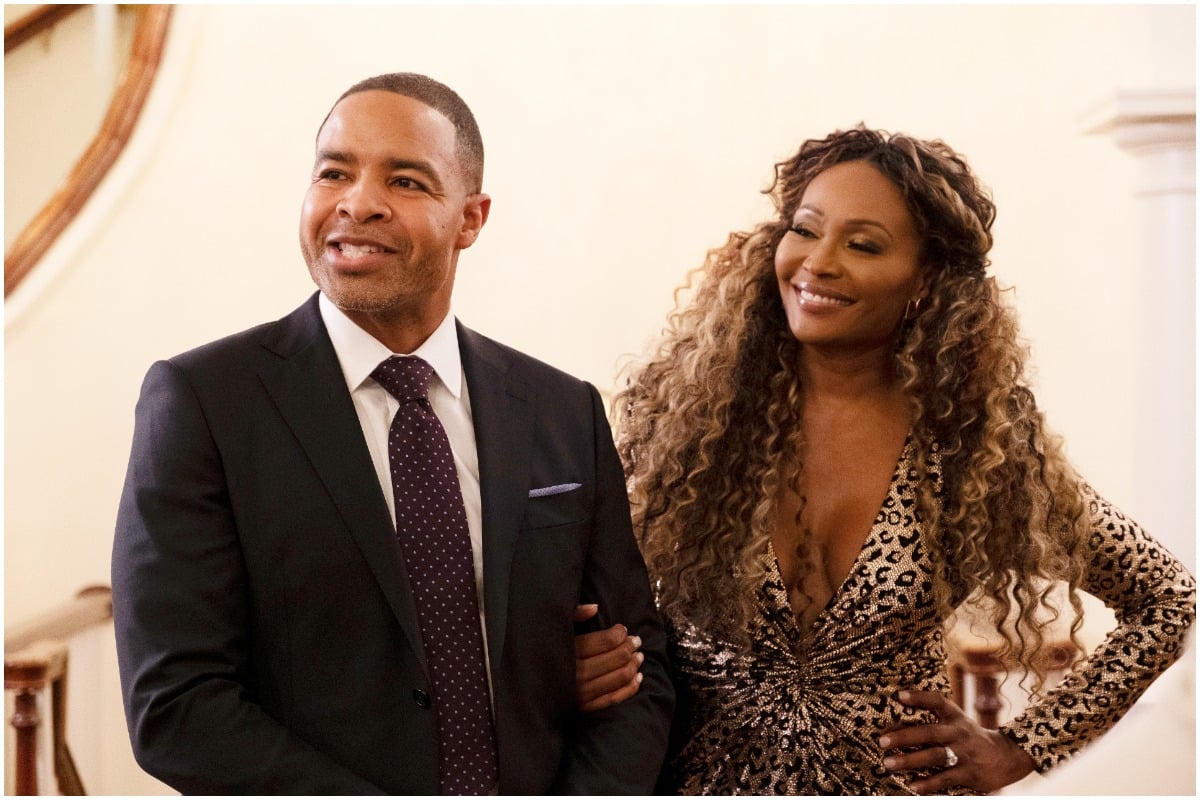 Cynthia Bailey and Mike Hill's age difference
Bailey and Hill met in Jan. 2018. The reality star, who has a reported net worth of $2.5 million, had recently divorced Peter Thomas after six years of marriage. She also has one daughter, Noelle Robinson, with her ex-fiance, Leon Robinson. On RHOA, viewers saw Bailey go on several dates, but none of them stuck. Finally, she and Hill connected via The Steve Harvey Show. During Bailey's guest appearance, her close friend, Harvey, set up a "dating game" segment to find a match for the runway star. Hill, who works for Fox Sports in Los Angeles, was one of the contestants. After speaking to several hopefuls, Bailey chose to go on a date with Hill. 
Although they were a perfect match on the talk show, the entrepreneur told The New York Times that she and her husband weren't looking for anything serious at first. Like Bailey, Hill was married before and currently has two daughters- Ashlee Hill and Kayla Hill. While it wasn't "love at first sight," Bailey said Hill had her hooked after he treated her and NeNe Leakes to dinner and karaoke. 
Soon, things between the couple started to heat up. After more than one year together, Hill proposed to Bailey in June 2019. When the couple got married in 2020, they were three years apart. Bailey is 53, and Hill is 50. 
The 'RHOA' star and Mike Hill were a 'slow burn'
While the pair are happily married now, Bailey and Hill said their second date almost didn't happen. The couple faced a bump in the road early into the relationship. During their NYT interview, Bailey admittedly "ghosted" her husband after their first date. She said they planned to have a second date, but she "had some distractions." When she didn't tell Hill that she couldn't make their date in advance, the father of two said her actions turned him off. However, he soon learned that Bailey had a noncancerous tumor in her back removed.
As the model recovered, Hill sent her an Edible arrangement to help her feel better. Although she doesn't like fruit, Bailey accepted the gift, and they reconnected. After a successful second date, the mother of one accidentally said "I love you" to Hill six months into the relationship. Soon, the sports host joined Bailey on RHOA in season 11.
"Mike and I were a slow burn, but once it heated up, things moved really fast right after that," the model said. 
Bailey and Hill's wedding aired on RHOA on Sunday, March 14. The couple had 250 guests, and RHOA stars Kandi Burruss and Kenya Moore were bridesmaids. Former housewife Eva Marcille was also apart of the bridal party.