'RHOA' Alum Nene Leakes Clarifies Being the Highest-Paid of All Franchises
Nene Leakes famously told her former RHOA co-star Sheree Whitfield that she was a "rich b–ch." Rumors about Leakes being the highest-paid housewife out of all of the Bravo franchises continue to spread. But in light of her exit from the show, she's dishing out the behind-the-scenes secrets, including how housewives are actually paid each season.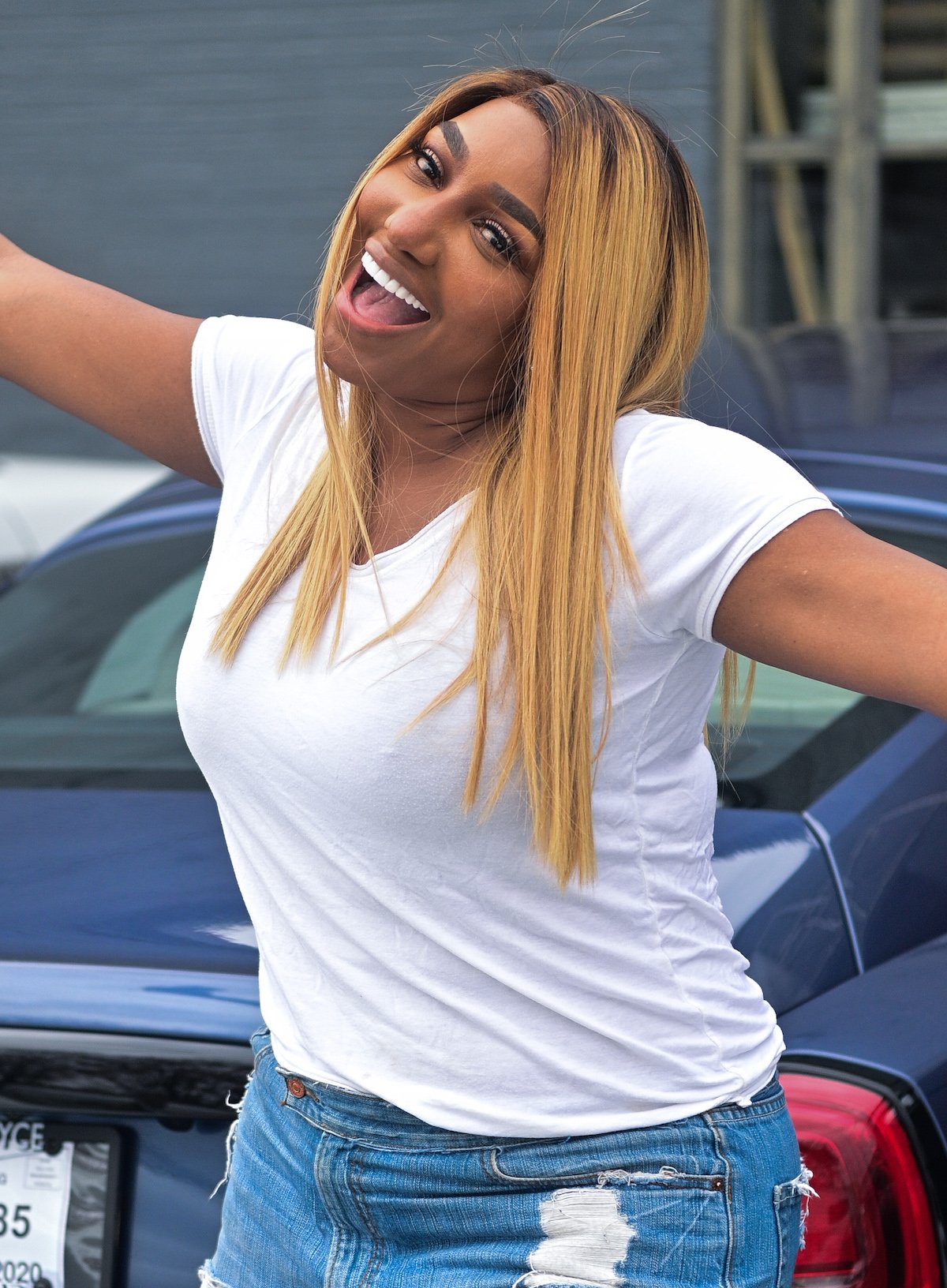 Nene Leakes says the rumor about her being the highest-paid on 'RHOA' is false
Leakes became the breakout star of RHOA. By season 5, she expanded her reality television profile, participating on Celebrity Apprentice and even acting with roles on Glee and The New Normal. With her brand continuing to grow, rumors spread that her check from Bravo grew larger as well.
At one point, it was alleged that Leakes was being paid $1 million per season, making her the highest-paid. With RHOA being Bravo's most successful franchise – and Leakes being the face of the show – it wasn't hard for fans to believe she was making big bank.
RELATED: 'RHOA': Nene Leakes Alleges She Was Forced off the Show
But in a recent chat with The Jasmine Brand, Leakes says simply, "I think that [rumor] was very false."
Leakes further explained how Bravo disperses salaries throughout the season. " I may have had the higher per episodic fee," she says. "However, if you aren't in all of the episodes then anybody could have made more money than I made, do you understand? So if I had the highest episode fee but I was only in eight episodes but you were in 18 and your fee was – I don't know, $60k, you made more money than me at the end of the day."
Kenya Moore alleges Kandi Burruss makes the most money on 'RHOA'
Leakes remarks about being paid per episode and not a base salary for the entire season coincides with other housewives of other franchises. Monique Samuels, formerly of RHOP, also explained similar sentiments. After her fight with Candiace Dillard and filming less, she claims was not paid for the full season.
Despite Leakes' clarification, it's widely speculated that she still was one of the top-earning housewives on Bravo. But, Moore also debunked rumors that Leakes earned the most, specifically on RHOA.
RELATED: Andy Cohen Says Kandi Burruss Is the Most Business-Savvy Housewife on Bravo
Moore made the remarks during an interview with Wendy Williams in response to Leakes alleging that she picks fights with her to stay on the show.
"Kandi makes the most money," Moore declared. "So if I was coming for anyone's purse or bag it would be Kandi. Kandi is the real HBIC on that show, OK?
The Things reports that Burruss took home a $2.3 million check for season 12 alone. She's also had the most spinoff specials on her franchise.
Aside from the show, Burruss has an impressive resume as well. She's a Grammy-winning songwriter and singer, penning hits for everyone from Whitney Houston to Ed Sheeran. She also owns her own adult toy line, several boutiques, restaurants, a production company, a cosmetics line, and she's branching out into acting with a recurring role on the Showtime drama The Chi.