'RHOA' Alum Nene Leakes Initially Said 'Oh Hell No' When It Came to Dating Gregg Leakes
Prior to Gregg Leakes' death in Sept. 2021, he and his wife Nene Leakes were not shy about their love for each other. Though they experienced turmoil in their marriage, which resulted in their 2011 divorce, the Leakes eventually found their way back to one another and maintained a loving union until Gregg's death.
While it seemed like Nene and Gregg Leakes always knew they were each other's soulmates, the Real Housewives of Atlanta alum actually wasn't convinced her husband was the one for her when they first met.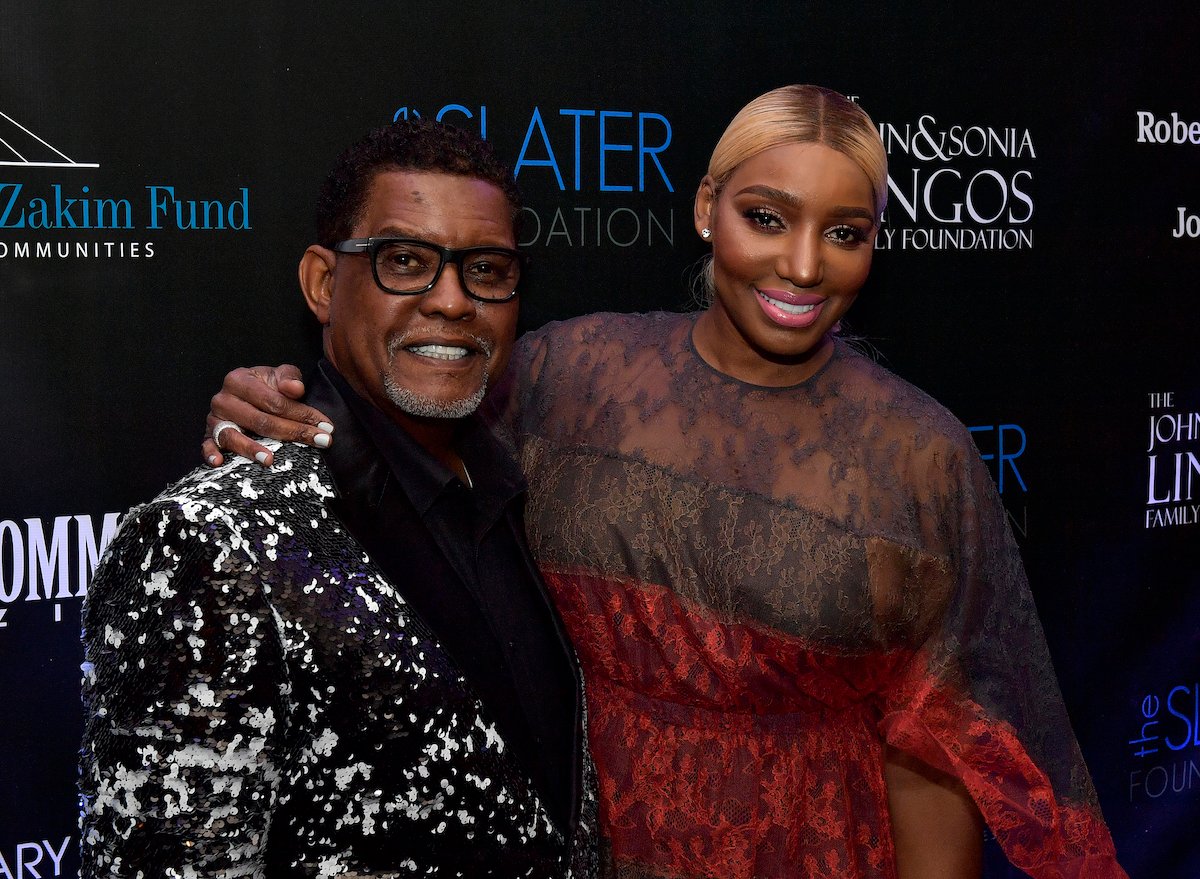 The reality star was initially against dating her husband
Nene and Gregg Leakes' love story began in 1996.
At the time, Nene worked as an exotic dancer trying to make ends meet to take care of her son Bryson. Eventually, the reality star met Gregg, who persuaded her to leave that job.
During an episode of The Real Housewives of Atlanta, NeNe opened up about her and Gregg's early days, sharing that she wasn't interested in the Atlanta businessman and cringed at the idea of being in a relationship with him.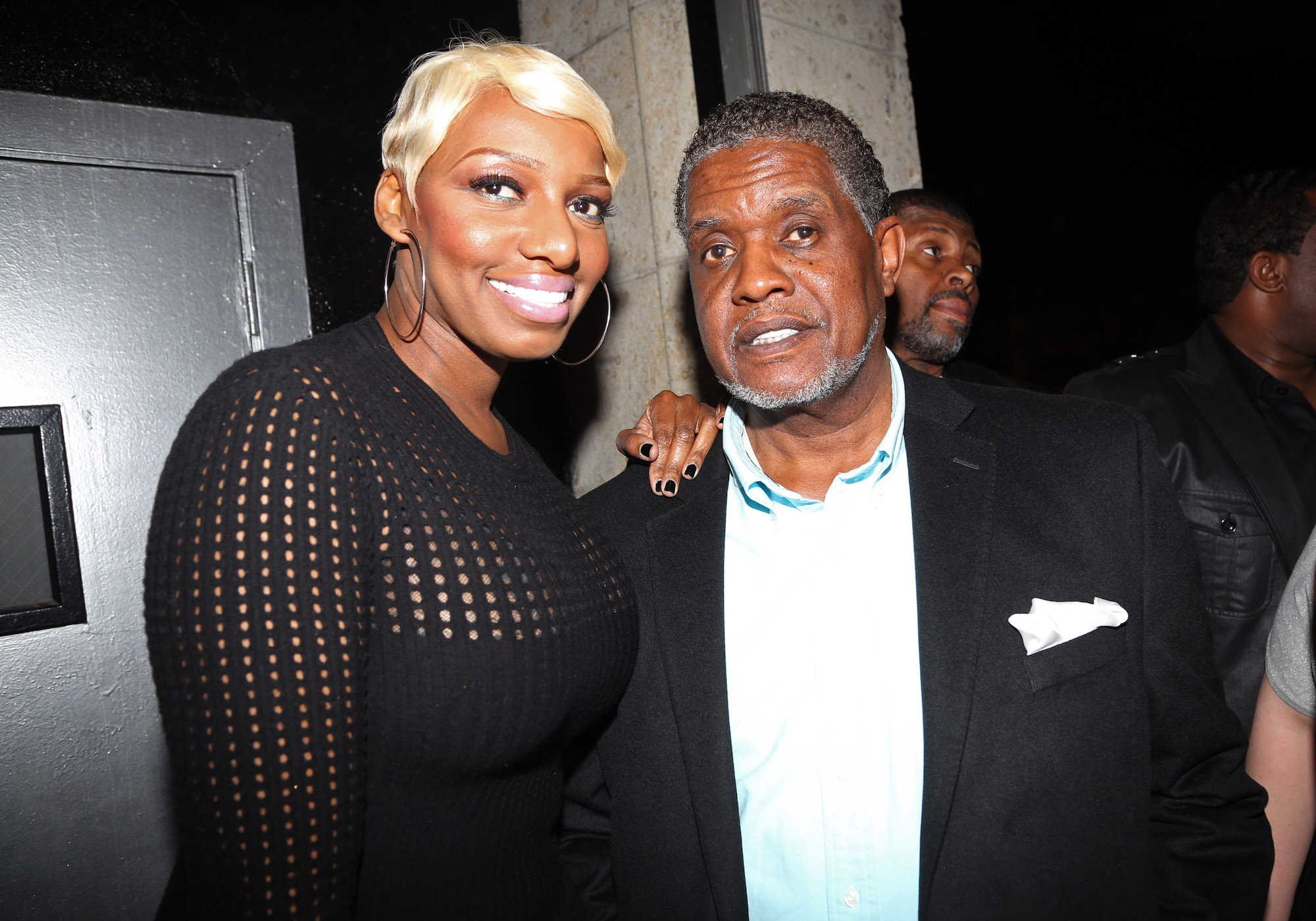 RELATED: 'RHOA:' Nene Leakes Admits That She Considered an Open Marriage and Says She's Allowed to Flirt With Other Men
"You and me exchanged numbers, and he left me a voicemail and he was like, 'Give Big Daddy a call.' And I was like, 'Oh, hell, no!'" she said, according to Oprah Daily. "He said, 'I'm a marry you one day.' I said, 'Uh uh uh!' He did not ask me to sleep with him. Actually, I was thinking to myself, like, 'Now, what's going on?' And from that point on, I was just in the bed with no clothes on."
After a bit of persuasion, Nene Leakes decided to give Gregg Leakes a chance, and the two began dating.
Gregg eventually won over Nene's heart
Nene and Gregg Leakes' relationship blossomed relatively quickly, with them getting engaged just a few months after they met. In 1997, the pair tied the knot.
"I have been with Gregg since 1996, so it's been about 20 years or so," the RHOA alum told TV One's Uncensored in 2018. "Gregg and I went through a bumpy road I would say for about two years. I was very young when I started dating Gregg and he had been married before. I had never been married before and he had children from his previous marriage and I had one child. So we got engaged really quick, like six months in, and we were married like a year later."
RELATED: 'RHOA' Alum Nene Leakes Reveals Why She Kept Gregg's Hospitalization A Secret
In the years following their wedding, Nene and Gregg experienced many milestones together. Not only did they welcome their son, Brentt, in 1999, but the couple also catapulted to stardom in 2008 after Nene made her first appearance on The Real Housewives of Atlanta.
Like most reality shows, the RHOA highlighted Nene and Gregg's relationship. Though it initially seemed that the couple had the ideal union, fans soon realized that Nene and Gregg's marriage was far from perfect.
During season 3 of the show, the pair's marriage had hit rock bottom, with Nene meeting with a divorce attorney and Gregg opening up to a radio host about the pitfalls of their relationship.
In April 2010, the reality star filed for divorce from her husband after 14 years of marriage. The divorce was finalized in September 2011 after filming for season 4 of the RHOA wrapped.
However, a year after their divorce, the pair began seeing each other again but kept their reconciliation on the down-low. In January 2013, Nene and Gregg got engaged a second time and remarried in Atlanta on June 22, 2013.
Following a lengthy battle, Gregg Leakes lost his life to cancer
After saying "I Do" for the second time, Nene and Gregg Leakes maintained a loving and supportive marriage.
Not only did Gregg stand by his wife's side as she furthered her career, but Nene also took on the role of caregiver after the entrepreneur was diagnosed with stage 3 colon cancer in 2018.
Though he went into remission in 2019, the cancer soon returned. On Aug. 28, 2021, the RHOA alum revealed that Gregg was "transitioning to the other side" amid his cancer battle. A few days later, it was confirmed that Gregg had died. He was 66.
"The Leakes family is in deep pain with a broken heart," a rep for the family said in a statement to USA Today. "After a long battle with cancer, Gregg Leakes has passed away peacefully in his home surrounded by all of his children, very close loved ones and wife Nene Leakes."
As of this writing, Nene Leakes has not publicly commented on her husband's death.