'RHOA' Alum Nene Leakes Likens Herself to Beyoncé Over Her Exit From the Show
For fans who complain that RHOA is boring without Nene Leakes, the former OG of the franchise agrees. Leakes famously quit the show ahead of its 13th season alleging unfair treatment and discrimination from Bravo. She insists she hasn't watched the show since her departure but finds the minimal coverage she has seen of the show to be lackluster. According to Leakes, it's hard to keep the momentum going without the star of the show, comparing her exit to Beyoncé leaving Destiny's Child.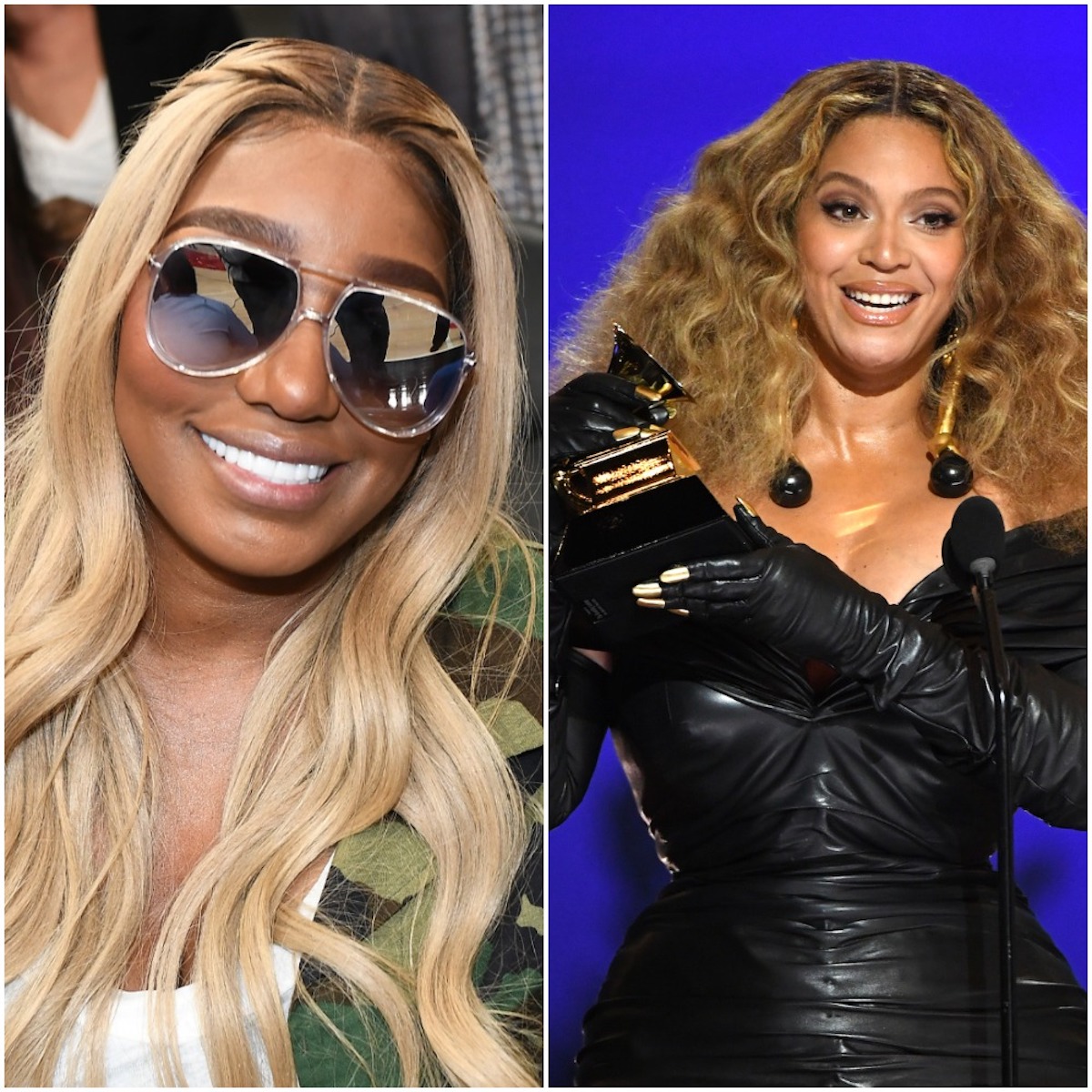 Nene Leakes says she's the Beyoncé of 'RHOA'
Leakes recently sat with Jason Lee of Hollywood Unlocked Uncensored to discuss all things RHOA and more. When asked whether she feels validated by fans complaining that the show lacks spunk in her absence, Leakes says she understands the frustration. She also notes that she's the reason for the show's success.
"I think it's very difficult to go to the burger place down the street and think you're going to get a happy meal," she states. "I mean, McDonald's started the happy meal. So it's very hard to, in a very nice way, go somewhere and think that you can fill the shoes of something that someone started."
Related: Nene Leakes Accuses Former Management Team of Working With Bravo To Blackball Her
She took things a step further by comparing her exit to Beyoncé going solo from Destiny's Child.
"In other words, it's kind of hard to have the group Destiny's Child and take Beyoncé out and still think you have Destiny's Child," she suggests. "It's kind of difficult to do that, you know what I mean? It's kind of like, 'I want Beyoncé.'"
The former 'RHOA' star hints at prepping her own reality series and is focused on juggling her businesses
Leakes has also been vocal about feeling snubbed by Bravo for spinoff opportunities. With the exception of her 2013 wedding special I Dream of Nene, she says every pitch of her's has been shot down, while Kandi Burruss has had several spinoffs with the network.
But that doesn't mean she's giving up on reality television for good despite not being on RHOA anymore. Lee asked Leakes whether she's considered creating her own show, to which she responded. "How do you know that I'm not prepping my own show?" She says she's learned to "move in silence" so that things aren't sabotaged.
Related: 'RHOA:' Kenya Moore Says Nene Leakes Attempted To Sue Bravo For "Blocking" Television Opportunities
In the meantime, Leakes is focusing on her thriving businesses. She owns Swagg Boutique, which has locations in Miami and Washington, DC. The boutique is also online. Additionally, she recently opened a supper club in suburban Atlanta, The Linnethia Lounge. The idea for the lounge came about because of her love of similar nightlife. 
"One of the things that Gregg [my husband] and I have loved over the years, we love to go out to places, like supper clubs, we don't really like nightclubs so we like a lounge that plays good music, good drinks, good food," she says.
Leakes and her husband searched for a space for two years before settling on the location. She says it's been packed since opening night.