'RHOA' Alum Nene Leakes Says Cynthia Bailey Shouldn't Return to the Show and Gives Update on Their Friendship
It doesn't look like the once close friendship between Cynthia Bailey and Nene Leakes can be repaired, at least per Leakes. The two have remained estranged since Leakes' departure from RHOA. While Bailey admits the two aren't necessarily friends but she wishes Leakes peace, Leakes has much harsher words for her former BFF.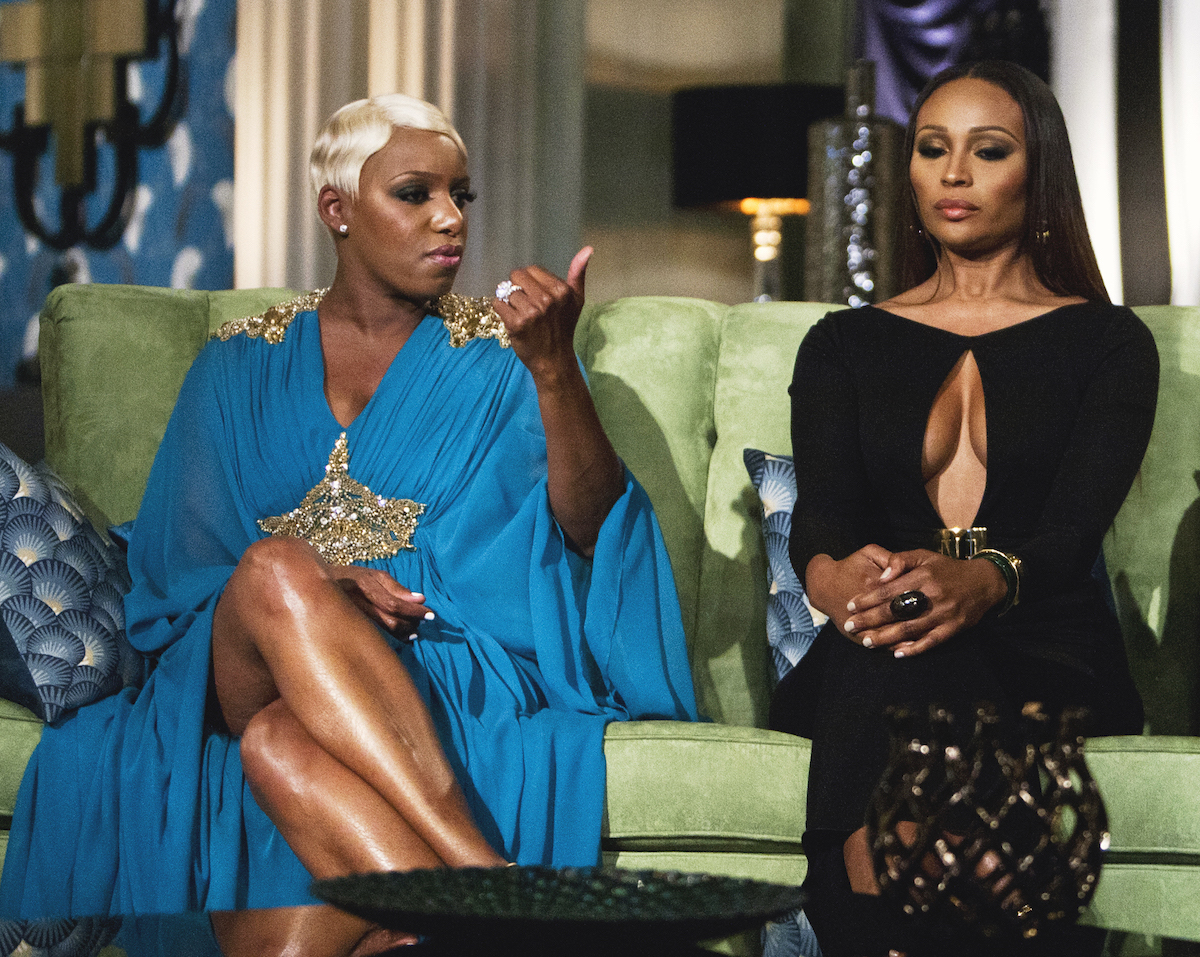 Nene Leakes says Cynthia Bailey should have not returned to the show
Leakes is opening up more about her viewpoints on the latest season of RHOA. To put it lightly, she finds it boring and inauthentic. Furthermore, she believes certain people on the show no longer have a place and says fans are growing tired of a formula that doesn't appear to work anymore.
In a conversation with Michelle ATLien, Leakes was asked whether Bailey should return to the show and Leakes gave a hard no.
RELATED: 'RHOA' Alum Nene Leakes Likens Herself to Beyoncé Over Her Exit From the Show
"No. I mean she shouldn't have come back many seasons ago." Leakes said, "I think she should have been gone, that's what my opinion is. And I think she is gone. I think she'll say she moved to LA or something like that," Leakes says of Bailey, referencing Bailey previously suggesting she'd move to LA to be with her new husband Mike Hill. Bailey has since confirmed the couple are staying in Atlanta.
Despite Leakes' remarks, she says she has no ill feelings toward Bailey. "I hope so and I wish her well and all those things but I think that if you ever followed this show since season one, you should see the shift," she says of Bailey's storyline – or lack thereof. "And you would look at the show and say why certain people are still here and certain people are gone. That tells you just a lot right there."
The 'RHOA' alum says she doesn't consider Cynthia Bailey to be her friend
Leakes and Bailey's friendship went south over Leakes' feeling that Bailey doesn't hold Kenya Moore accountable for her bad behavior. The two haven't spoken much since Leakes exit from the show. She also did not attend Bailey's October 2020 wedding to Hill.
In an interview with Hollywood Unlocked Uncensored, Leakes told Jason Lee that the friendship between the two is over.
"Friends, no" Leakes stated boldly. "Can I speak to her when I see her? Yeah, I'll try and raise my hand as much as I can." Leakes then lifted one finger slightly as an indication to the minimal hello she'd give her former bestie.
RELATED: 'RHOA': Nene Leakes Reveals Why She Did Not Attend Cynthia Bailey's Wedding and Shades Bailey's Marriage
As for her perception of the relationship between Bailey and Moore, Leakes believes it's lopsided. "If you are a real friend, friends get their friends together," she told Lee. "You tell your friend when you're right or you're wrong. You can't just go hard on me and then your friend is doing the same thing and you don't go hard on your friend."
Leakes also indicates that she believes Bailey brings little to the show. "There's a couple of people on Housewives – season after season – they just get to sit there and twiddle their thumbs and say a couple of little things."
Leakes made similar comments during an appearance on Watch What Happens Live amid their fallout in season 6.