'RHOA' Alum Nene Leakes Shares Photo on Instagram but Fans Don't Recognize Her
Nene Leakes is best remembered for her time on The Real Housewives of Atlanta. The former Bravo star has recently been living through a complicated time in her life following the death of her husband Gregg Leakes. Nene has kept a low profile on social media but recently updated her Instagram with a selfie but fans can't seem to recognize the Glee alum.
Nene Leakes looks unrecognizable in selfie, according to fans
As Nene goes through the grieving process and coping with the loss of her husband, fans have been the most supportive. The RHOA alum continues to be one of the most celebrated women of reality TV for all of her contributions to entertainment. She recently shared a selfie that she captioned, "pushing thru." However, the comment section questioned Leakes' appearance.
"NOOOOOOOO!!!!! Where is Ne Ne?" a fan asked.
"who is this in the picture? that's not nene?" a follower also questioned.
"Wow. That's not Nene," an Instagram user said.
"Nene no what have you done with those eyebrows. Your smile is beautiful, your energy, face, and body is beautiful, but those eyebrows are wrong. Fire that person," another fan suggested.
"Drop the photo editing app sis!!!" another follower also suggested.
"Looks like a animated cartoon character!" another Instagram user commented.
There was a conscious fan that asked other fans to stop with the critiques as she was going through an emotional period.
"The woman is in mourning and folks still trolling. Praying that y'all find some real joy and peace in your lives," the fan said.
RELATED: 'RHOA' Alum Nene Leakes Reveals Why She Kept Gregg's Hospitalization A Secret
How Nene Leakes is coping with the loss of Gregg Leakes
Experiencing the loss of a loved one is never an easy thing to do and Nene recently opened up about how she is coping since Gregg's death.
"I have a whole group of people that's coming to my house every day doing different stuff with me," she said in a series of videos on Instagram Stories, according to The Daily Dish. "So, trying to keep my mind off of, you know, the events that recently happened. Love you guys."
Gregg died after a battle with colon cancer on September 1. In the update videos Nene shared, she was seen inside a car right on the same day she posted the photo where she looked completely different.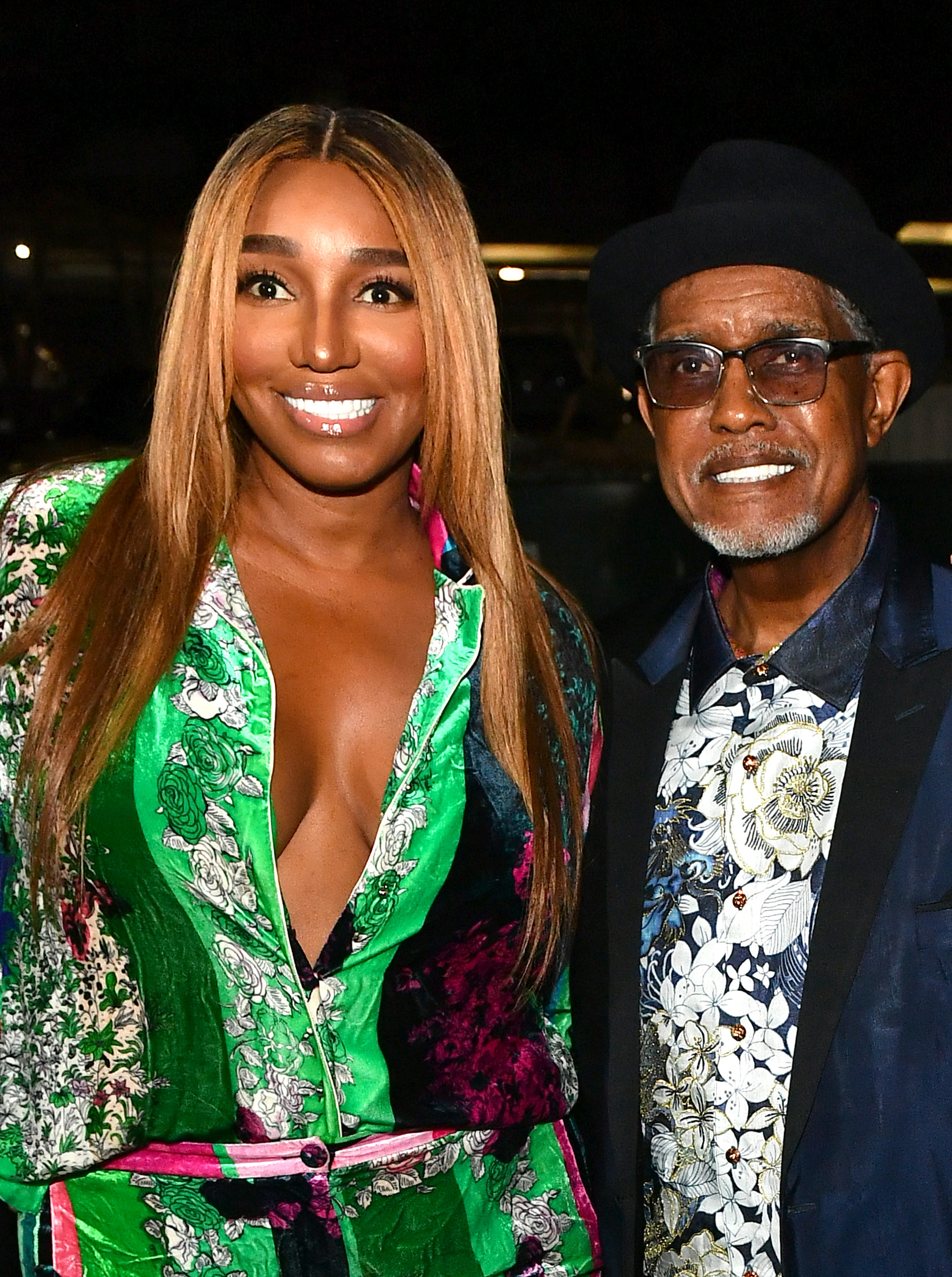 RELATED: Nene Leakes Once Revealed Why She Gave Her Marriage to Gregg Leakes a Second Chance
"I have good days and bad days, but yeah, they say it's normal. Some days I'm up, some days I'm down," she added. "Today I felt like going to the salon, so that was good. I normally don't go to the salon. I usually let people come to my house. So today I decided to drive to the salon and actually sit in the salon with other women. And that was good to be around other people. So, yeah, good days and bad days. Pushing through. Pushing through."
Nene has been thankful to everyone that has show empathy to her and her family. The entrepreneur is now concentrated on driving the success of her lounge, which she opened earlier this year. The Linnethia Lounge hosts events every weekend and Nene is often seen around the establishment to make sure her customers get the best experience.