'RHOA': Amid Porsha Williams and Simon and Guobadia's Engagement, Guobadia's Divorce Settlement Details are Revealed
The divorce between RHOA star Falynn Guobadia and her former husband Simon is finalized. The settlement comes amid Simon's engagement to Falynn's co-star, Porsha Williams. Falynn is practically walking away with what she came into the marriage with due to the former couple having a prenuptial agreement.  Falynn and Simon Guobadia announce their split The …
The divorce between RHOA star Falynn Guobadia and her former husband Simon is finalized. The settlement comes amid Simon's engagement to Falynn's co-star, Porsha Williams. Falynn is practically walking away with what she came into the marriage with due to the former couple having a prenuptial agreement.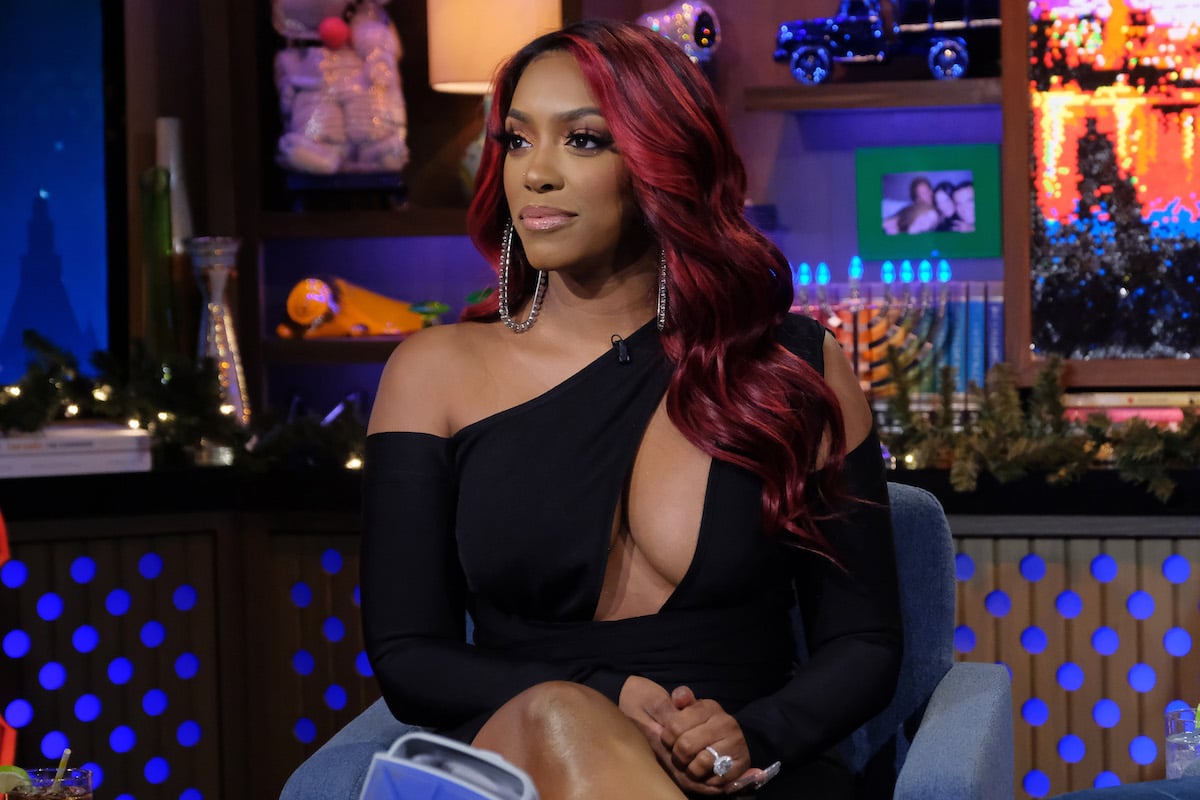 Falynn and Simon Guobadia announce their split
The Guobadia's appeared to have a great relationship but rumors began during the RHOA season that things weren't as they appeared. LaToya Ali claimed that Simon kicked Falynn out of their marital mansion, which Falynn denied. 
Falynn announced their split in an Instagram story. "After two years of marriage and 5 years of friendship, Simon and I have made the difficult decision to go our separate ways," she began," Falynn wrote in a statement. "We are deeply thankful for the impact we have made in each other's lives, as well as the bonds formed with each other's children. This mutual decision was not made lightly."
Related: 'RHOA': Falynn Guobadia Called Porsha Williams 'Real and Genuine' Before She Dated Simon Guobadia
Simon shared similar sentiments. It was later revealed that Simon actually filed divorce documents in January 2021 and the couple had a prenuptial agreement. 
Simon apparently feared Falynn would sell their joint property and asked the court to grant the divorce before she could be able to do so. He requested to be awarded his separate, non-marital property. 
Falynn did not contest the divorce but she asked the court to award her attorney fees for having to respond to Simon's divorce petition. 
Divorce details for the Guobadia's are revealed
According to People Magazine, Simon and Falynn's prenuptial agreement has been enforced as requested. The former agreed to split profits from the sale of a joint property, which has an estimated value of $153,725.34. 
Simon agreed to pay Falynn her portion of the sale from the property, as well as $50,000 in two installments which was a term listed in their prenup.
Both Simon and Falynn waived their rights to alimony. Simon will remain the owner of their marital home. Falynn was instructed to leave the property no later than May 28. 
Related: 'RHOA': Kenya Moore Reacts to Falynn Guobadia Breaking Her Silence After Porsha Williams' Engagement
Simon recently listed the 6 bedroom, 9 bathroom marital mansion for sale at $4.99 million. 
Ahead of the settlement, Simon announced his engagement to Williams. Williams insists she and Simon did not begin dating until after he filed for divorce. 
Simon Guobadia and Porsha Williams are currently planning their wedding
Williams is moving full speed ahead with wedding planning. She revealed on Dish Nation that she is having three different ceremonies to honor Guobadia's African heritage.
"[Simon's] African so we will have our native law and custom ceremony and a regular wedding, and then we'll have another wedding at one of the houses that are out of the country," she said.
"He did say 'Oh babe, it's okay. Just do whatever you want. It's your day,'" Williams told co-hosts of Guobadia allowing her to take control of the planning.