'RHOA': Andy Cohen Breaks Silence After Nene Leakes Announces She's Leaving The Show
Andy Cohen is now reacting to the news that Nene Leakes is leaving The Real Housewives of Atlanta. The Bravo personality was one of many celebrities that are dedicating a post on social media to the iconic housewife. Leakes announced her departure from the reality series after contentious negotiations which ended in not reaching a deal for her return to RHOA.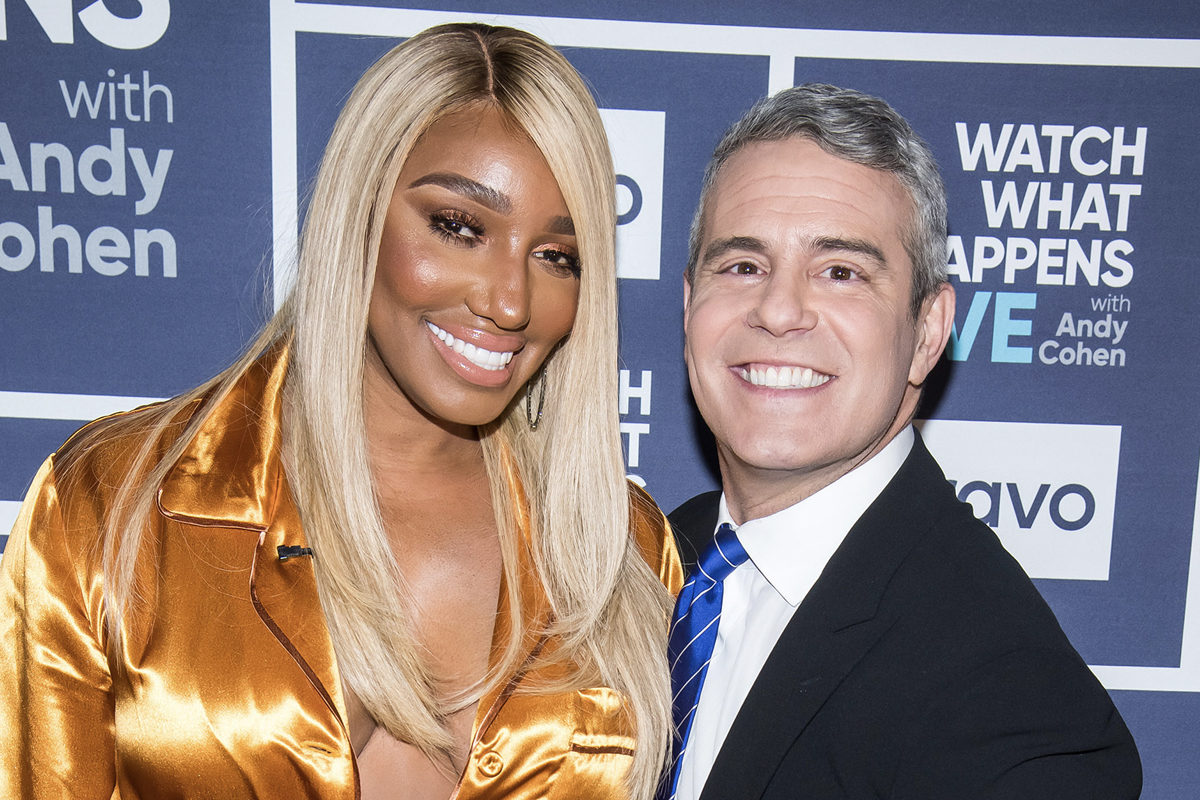 What did Andy Cohen say?
Cohen is the father of the Housewives franchise and is the face of Bravo, hosting the late-night show Watch What Happens Live. After Leakes released a video on YouTube where she confirmed she was leaving her peach behind, Cohen shared a sweet message on Instagram.
"Nene Leakes is an icon of the genre," Cohen shared. "She is a gif and catchphrase machine. In 11 years of WWHL, Nene has been our most frequent guest, and she is always A BLAST."
Cohen goes on to share that Leakes nicknamed him "Buttercup" and continues to call him that now.
"Through her whole run, she has always had a serious concern and drive to maintain the success and well-being of RHOA," Cohen added. "I am going to miss Nene on the show, but I'm hoping we work together again soon and will remain in each other's orbits forever."
RELATED: 'RHOA': Nene Leakes Calls Out Bravo's Double Standard, Makes Case for Racial Inequality
Why is Nene Leakes leaving?
Leakes had been holding off on revealing what her future on RHOA was. Even though her fans kept asking her on social media if she had signed up to do season 13, the "tastiest peach" had remained silent on the issue. Leakes promised her followers to stay tuned as she would personally deliver the news to everyone.
On Thursday, September 17, Leakes finally confirmed she would not be coming back to the show that made her a household name.
"I have made the very hard and difficult decision to not be a part of Real Housewives of Atlanta Season 13," the star said on YouTube. "It wasn't an easy decision for me… It was hard."
The Fashion Police alum was a breakout star when RHOA bursted onto the reality show scene. She held a peach for the show's first seven seasons and made a guest appearance in season 8. Leakes returned as a full-time housewife in season 10 and held onto her spot for three more seasons.
"You could've never told me that I would star on this little and it's still been going strong 13 years later," Leakes reflected. "I'm just so happy that I can say that I was a part of a genre that opened up doors for black ensemble reality shows to step up and be a part of what we now love so much, reality TV."
RELATED: Vicki Gunvalson Supporting Nene Leakes Is the 'RHOA' and 'RHOC' Crossover We Were Waiting For
Bravo stars react
Sonja Morgan from The Real Housewives of New York City replied in Cohen's post with a sweet message to Leakes.
"Love my Nene Leakes," Morgan posted. "I'll be seeing you off-screen. And for always. Love you lady."
Gizelle Bryant from the Potomac franchise added, "Oh wow… this is sad."
Over on Bravo's official Instagram, they dedicated a farewell post to Leakes. Ashley Darby from RHOP commented and said, "I'll always be a fan."
RHOA Season 13 has already started filming since the end of July. Bravo has not officially confirmed who is coming back.