RHOA: The Incident That Led Fans To Believe Nene Leakes Was Being Phased Out Of The Show
Real Housewives of Atlanta is midway through its 12th season and Nene Leakes has been working to restore friendships with her co-stars. After falling out with her BFF Cynthia Bailey for the umpteenth time, Leakes is ready to let bygones be bygones.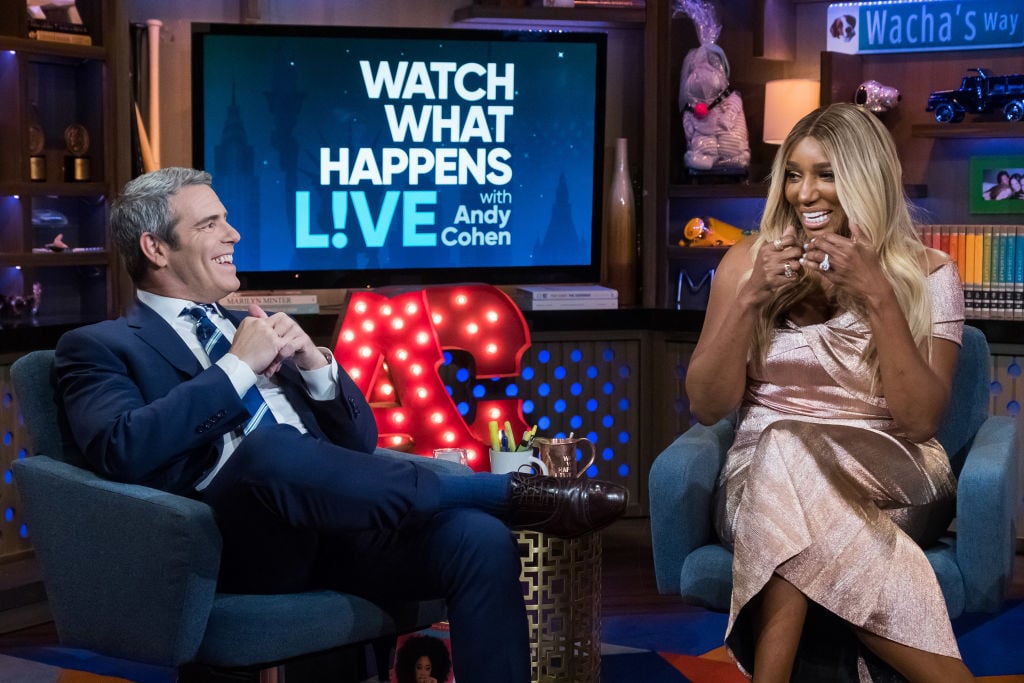 Bailey's other BFF, Kenya Moore, is not on board with a Leakes and Bailey reconciliation and fans are split. The two women finally had a one-on-one sit down in the latest episode. It was a long time coming and many attribute to the delay being related to Leakes not being featured in a full-time capacity this season.
With Leakes being featured less than she has in the past, viewers wondered if she was being phased out of the show. Bravo honcho Andy Cohen has recently come forward to put an end to the speculation.
Rumors spread that Nene Leakes was suspended from 'RHOA' after "closet-gate"
The blogosphere has been buzzing that Leakes has been on the chopping block since the "closet-gate" scandal last season. Leakes became enraged after her castmates and a camera crew entered into her closet during filming without her permission – which resulted in her physically assaulting a cameraman. Leakes stood by her actions but production was not happy.
It was reported that Leakes was suspended. She denied the rumors but season 12 opened with a noticeably absent Leakes from the first few episodes. As the season progressed, viewers noticed that Leakes has been featured less and less – typically only filming with Marlo Hampton. Many believed that this was Bravo's way of phasing the OG out of the show.
Popular blogger Funky Dineva gave his take on Leakes's absence and like many, he suspects that Leakes will no longer be part of the series as a full-time housewife moving forward. Dineva referenced Real Housewives of Orange County veterans, Vicki Gunvalson and Tamara Judge, being ushered out of the franchise.
According to Dineva, Gunvalson and Judge were offered demotions – which they shot down and opted to leave the show entirely. Dineva claims that the writings are on the wall for Leakes.
'RHOA' stars weigh in on Leakes's absence from the show
Fans of the show aren't the only ones questioning Leakes's absence. Co-star Kandi Burruss has also made her feelings known. Burruss opened up about her own confusion on her YouTube series Speak On It.
"I don't know what she signed for. I don't know how many episodes she's supposed to be in. I don't know how much they payin' her- I don't know any of that," Burruss explained. "So maybe this is something they had already understood going into this season. All I can tell you is we didn't understand…I don't know if any of the other girls knew that NeNe wasn't gon' be on a lot of episodes this year."
Unlike Burruss, Moore is unbothered by Leakes's absence. During her Feb. 16 appearance on Bravo's Watch What Happens Live, Leakes tweeted Cohen to ask Moore why she's been doing press alluding to Bravo cutting her out of the episodes. Leakes also insisted that rumors she's being cut out are not true.
"Here's a Q for Ken @andy….ask her y is she out doin press sayin BRAVO is fazing me out? BRAVO hasn't told me or my team that! Why is she out sayin i have lost money from NOT being n episodes. I negotiated my episodes & money Upfront? I have NOT lost anything," Leakes wrote in.
"I guess she'd have to ask Bravo why they're cutting her out of many episodes this season. I'm not the one behind the editing and figuring out the editing behind the show," Moore responded. 
Andy Cohen and Nene Leakes deny that Leakes is being phased out of 'RHOA'
When Moore confirmed that she does believe Leakes is being phased out of the show Cohen offered another explanation, saying that whatever Leakes filmed throughout the season will be shown. "I don't think she's being cut out of episodes because I think everything that we shot with Nene is in the show…there's nothing that's been left out," he said.
Leakes once again took to Twitter and corroborated Cohen's statement.
"I HAVE NOT been cut out of any episodes! I negotiated my episodes just like everyone else did! I'm getting every dime i asked for! Thank you for asking and clearing that up @andy That means a lot to me," she wrote.
Whatever the case is, viewers will have to wait to see how the remainder of this season plays out.