'RHOA': Andy Cohen Denies Cutting NeNe Leakes Episodes After Kenya Moore Shade
Kenya Moore has been extra-shady towards NeNe Leakes this season on The Real Housewives of Atlanta. In a recent interview, the former beauty queen said that Leakes was being phased out of RHOA. During her appearance on Watch What Happens Live, Andy Cohen read a tweet from Leakes on-air and clarified the situation.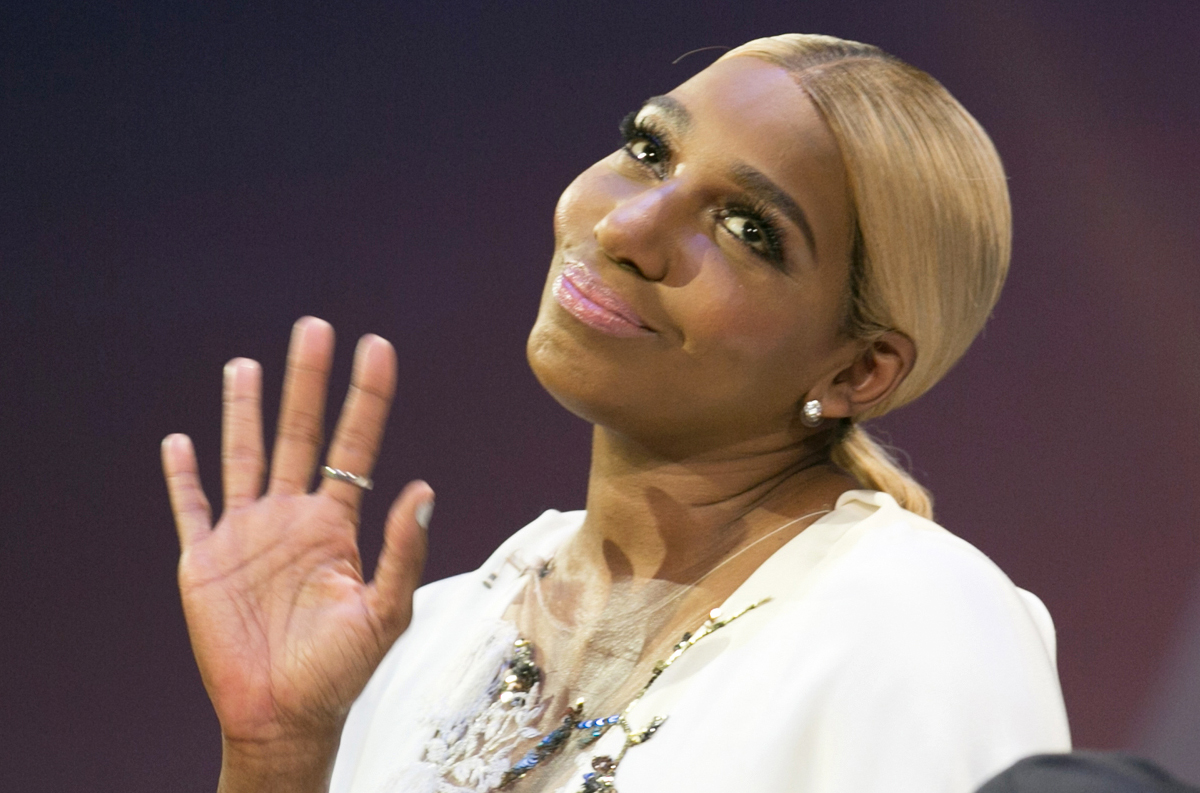 "NeNe tweeted in a question for you," Cohen told Moore.
"Oh really, so she's a fan now?" Moore clapped back.
Cohen read a tweet from Leakes wanting to know why Moore was going around saying that she was being cut out of episodes. Moore hinted that Bravo was phasing her out of the show for good.
"Here's a [question] for [Kenya] Andy," Leakes tweeted. "Ask hey [why] she is out [doing] press [saying] Bravo is [phasing] me out. Bravo hasn't told me or my team that. Why is she out sayin' I have lost money from not being [in] episodes. I negotiated my episodes and money upfront. I have not lost anything."
"I guess she would need to ask Bravo why they're cutting her out of many episodes this season," Moore responded. "I'm not the one behind the editing and figuring out the show."
When Cohen asked her to elaborate on the comment she said that she only think's she's being phased and added, "It's not something that I can absolutely say."
Andy Cohen shut's down Kenya Moore's theory
Cohen intervened and clarified the situation for Moore that insisted that Leakes was being cut out of episodes.
"I don't think she's being cut out of episodes because I think everything that was shot with NeNe is in the show. We're not cutting anything out," Cohen explained leaving Moore speechless. "Everything that we shot… there's nothing that's been left out."
Leakes later tweeted her own clarification and thanked Cohen for setting things straight with Moore.
"I have not been cut out of any episodes," Leakes clarified. "I negotiated my episodes just like everyone else did. I'm getting every dime I asked for. Thank you for asking and clearing that up Andy, that means a lot to me."
What did Kenya Moore originally say?
The Miss USA titleholder recently gave an interview to Entertainment Tonight where she talked about her relationship with Leakes. Moore said she doesn't have a friendship with Leakes and doesn't believe they ever did. Moore went deep and said she believed RHOA producers were phasing out Leakes because she was being cut out of episodes.
"She tries so hard to tell people she's the HBIC," Moore told ET. "She's the this, she's the that. She's the originator. 'Oh, the real premiere just starts…' And in fact, her presence now is not impactful at all. She's missed out on at least four to five episodes this season, so that clearly means the network is sending you a message. You're not as important as you think you are."
Moore doesn't believe that Leakes' presence is necessary and that is why she is appearing less on the show.
"The message is very clear: either the network feels that you are still a valuable asset on the show or they don't, and you're replaced and phased out, and you just have to move on," Moore continued. "NeNe has been on the show for a very long time, and I just think the cast is not gelling with her. She always puts herself on an island. She makes these fights with people that don't actually have to occur and she's really the cause of her own demise."
The Real Housewives of Atlanta airs Sunday nights at 8 p.m. ET on Bravo.