'RHOA': Andy Cohen 'Ready To Send' Shereé Whitfield Contract To Return
Shereé Whitfield is one of the most iconic personalities of The Real Housewives of Atlanta. The former Bravo star was one of the OG's of the Atlanta-based franchise along with Nene Leakes and Kim Zolciak-Biermann. Whitfield has been rumored to be returning to the reality series and Andy Cohen hinted that he was ready to send her a contract soon.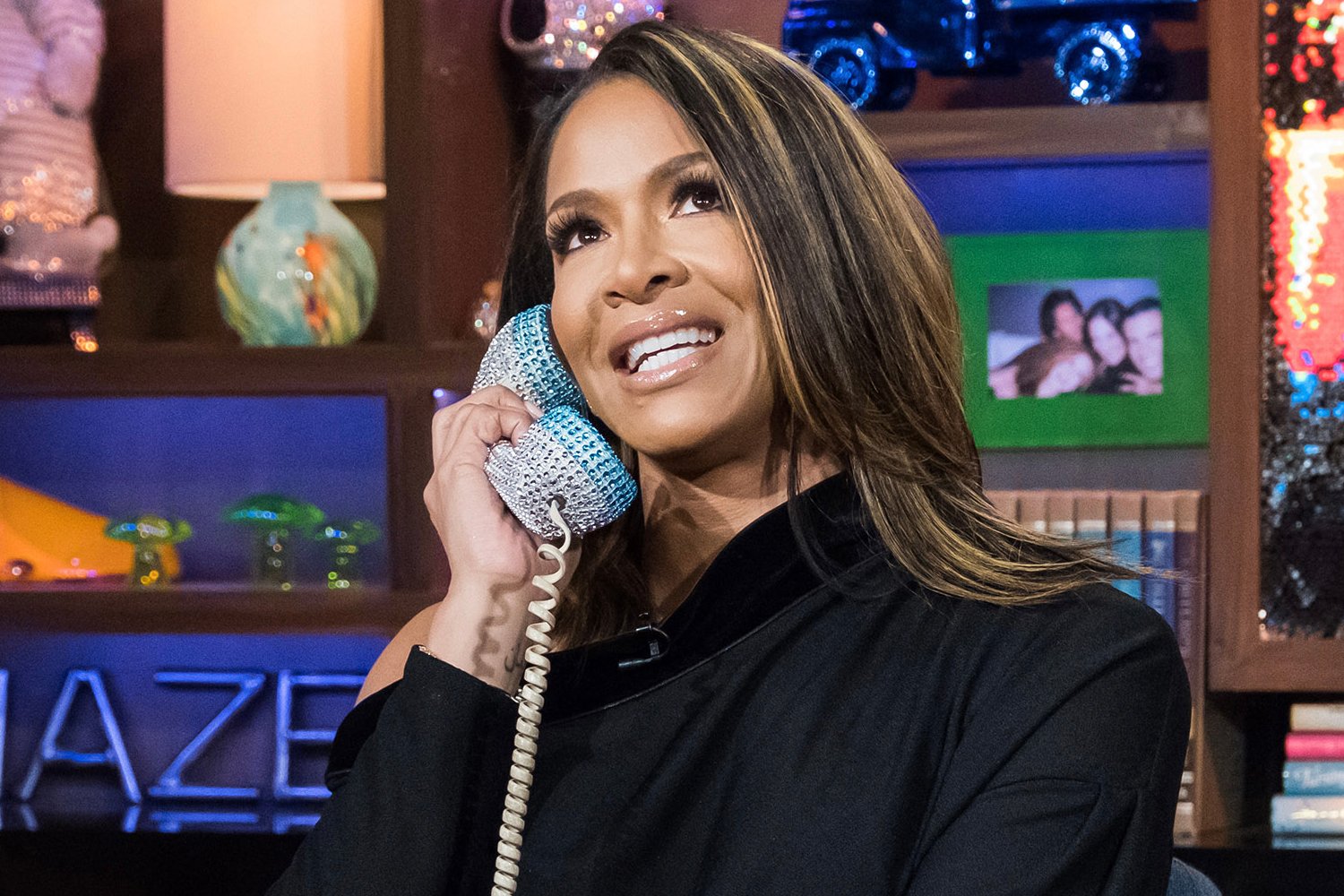 Is Andy Cohen serious about inviting Shereé Whitfield back?
Whitfield was one of the OG stars of RHOA and held a peach for the first four seasons. The reality TV personality took a break from the show for three seasons and returned as a friend for season 8. It was for season 9 when she once again came back as a full-time housewife. Whitfield once again left the show following season 10.
Watch What Happens Live recently hosted a group of Bravo fans who played a game with Cohen. The late-night show host played with his guests, "Bring Back That Wife," where they took turns explaining which former housewife they would want to return.
Sasha Morfaw of The Bravo Breakdown on IGTV suggested Whitfield be given back her peach.
"The OG, bone collector Shereé Whitfield," Morfaw said enthusiastically. "No one does it like her. She's not afraid to get her hands dirty, she will shift the wig if she hast to. And let's not forget, 'Who's gonna check me boo,' and I need my joggers Shereé. Bring back She by Shereé."
Cohen loved the passion that Morfaw exhibited while making her plea for a Whitfield comeback and hinted he was down with the idea.
"Oh boy! I'm ready to send the contract," Cohen added.
Is Shereé Whitfield open to returning?
When RHOA started filming season 13 of the show, Whitfield posted a cryptic message that gave fans hope she was returning.
"She's Baaackkkkk…..What I miss yall????" she posted on Instagram back in August 2020. "Feeling great, healthy, and happy."
Many fans interpreted this message as a sign she was coming back to the show and filming with the ladies. However, weeks prior Whitfield had announced she had COVID-19. The post turned out to be about her return to social media after her absence while her health got better.
In May of 2020, Whitfield made an appearance on WWHL where Cohen asked if she would ever consider returning to the show that made her a star.
"I would never say never," Whitfield said. "We had a good time over there. When we're having a good time it's good… I'm in a different place right now and I would not say no."
Whitfield left the door open for negotiations to take place for her return. However, it also seemed that she was good not being on the show and living her best life off the spotlight.
"I'm feeling good," she told Hollywood Life in another interview. "I'm just living simple, focusing on the things that I love which is health and wellness right now and empower and inspire other women. [Bravo and I] would have to have some conversations. Like I said, when I'm with the girls, sometimes we have an amazing time and it's an amazing platform, no doubt."
The Real Housewives of Atlanta airs Sunday nights at 8 p.m. ET on Bravo.