'RHOA': Are Kim Zolciak and Nene Leakes Getting a Spin-off?
There are some feuds that go down in reality television show history. The rivalry between The Real Housewives of Atlanta OGs NeNe Leakes and Kim Zolciak-Biermann is one of them. The two started off as close friends and became enemies as the seasons went on. Even after Zolciak-Biermann took a break from the show, when she returned for a brief stint, her feud with Leakes was still intact.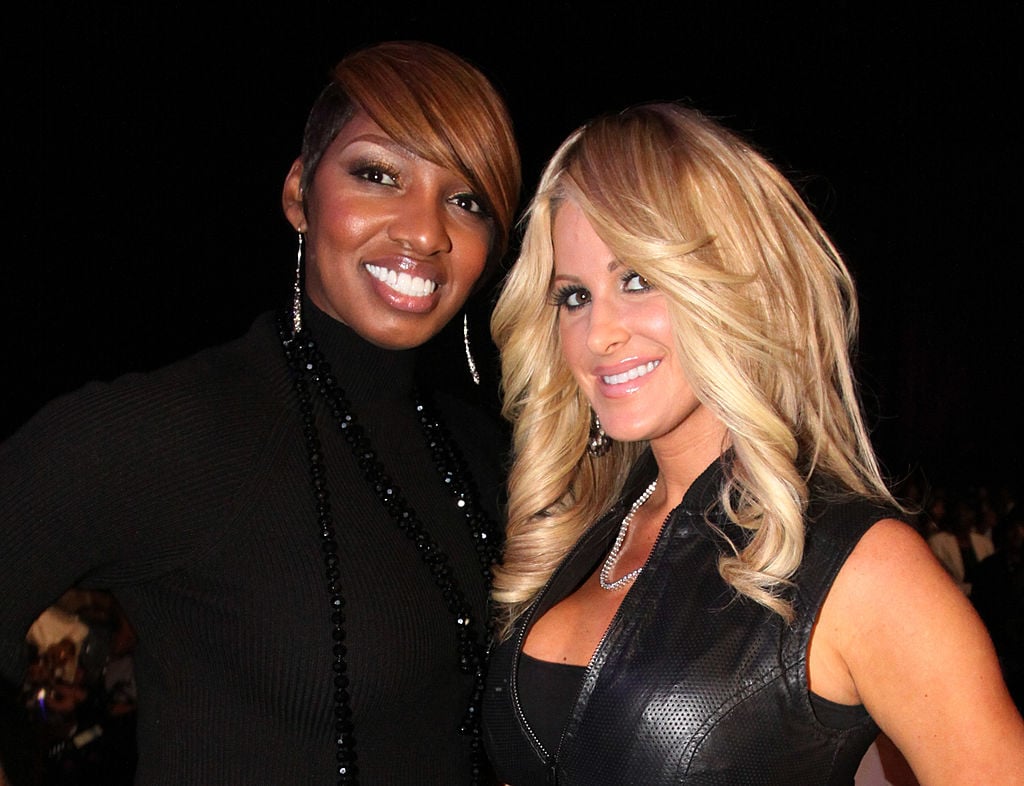 Recently, the women revealed that they have made up with one another and they even have their own show on Instagram Live. And now, it seems like there could even be a new television show in the works.
NeNe and Kim's feud
Leakes and Zolciak-Biermann hadn't been on good terms for a while, but the feud came to a head when Zolciak-Biermann's daughter Brielle Bierman recorded a Snapchat video in Leakes' bathroom, alleging that there were cockroaches in Leakes' house. It even got so bad that Zolciak-Biermann threatened to take legal action against Leakes, though nothing ever came of that threat.
On April 3, Leakes and Zolciak opened their new Instagram show by revealing how they were able to get past their differences.
"Before we get started, a lot of you guys have been asking 'how did you and Kim get back together?' And I wanted to wait for you to get here, Kim, to explain," Leakes said. "As most of you guys know, my husband [Gregg Leakes] was diagnosed with cancer, and for me — I just realized life is too short. Kim's son had an accident and I just felt like we should move on."
And after Zolciak-Biermann's son was bitten by a dog, she felt the same way.
"I agree, between Kash being bit by a dog, Gregg being sick — life is too short, and life can just change in an instant and it just wasn't really worth hanging onto that anger or irritation," Zolciak-Biermann said.
Though they have reconciled, the two haven't seen one another in three years. 
"Kim and I have not seen each other since the last reunion when we sat beside each other," Leakes said. "That was the last time saw each other. I didn't even realize it had been that long."
Could this show lead to a new spin-off?
Now that Leakes and Zolciak-Biermann's Instagram show has launched and been well-received, we may be seeing more from the duo.
"[Kim] would be open to doing another show with NeNe," a source told HollywoodLife. "That's something that's always on the table as they know they have a fun and dynamic banter. They had talked about launching a Simple Life type of show together, it just never panned out, but they'd love to do it still."
And if that doesn't work out, Zolciak-Biermann hasn't completely written off coming back to RHOA.
"Kim really enjoys having her own show. It's less dramatic and anxiety-ridden for her. She truly loves to do it. The last season she did took a really big toll on her for Housewives, but money talks, so never say never, it's just not very likely."
Either way, we'll be seeing a lot more of the pair in the coming weeks.