'RHOA' Cast Shocker: Could Marlo Hampton Get Her Peach After Insisting Bravo Would Never Let It Happen? (Exclusive)
Could Marlo Hampton be holding a peach on the upcoming season of The Real Housewives of Atlanta? One Bravo podcast host thinks it's a real possibility even though Hampton insisted that Bravo corporate said it would never happen.
Are any of the rumored cast cuts a surprise? "Drew [Sidora], Kandi [Burruss] and Kenya [Moore] staying was obvious," David Yontef, host of the Behind the Velvet Rope with David Yontef podcast told Showbiz Cheat Sheet. "I am not shocked that Cynthia [Bailey] is out. She is, was, and will always be a great Housewife."  
'RHOA' struggled in the ratings, David Yontef said
"However, RHOA had a lackluster last season," Yontef insisted. "Which I personally don't blame on the players. But, the Covid curse fell over several series. Dallas was canceled. New York had the lowest-rated season in history. And RHOC had a major cast reshuffle. So it was obvious, someone or two, had to go."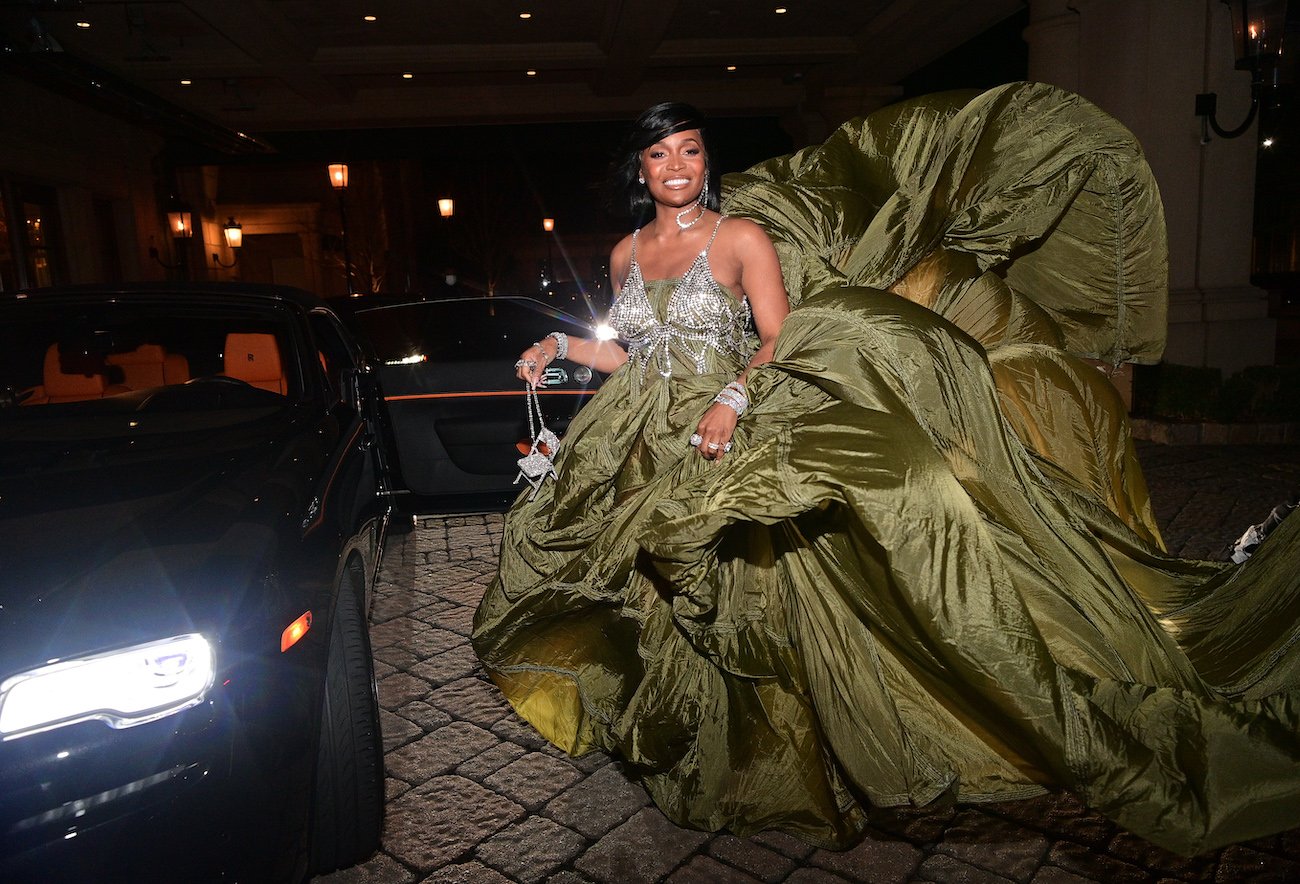 "The process of elimination led to Cynthia [Bailey]. In my mind, no matter how many scenarios I created, Cynthia was always the one left who would obviously not be holding a peach if someone had to go," he said. "Porsha [Williams] being out, if it's true, doesn't shock me as much as it should, considering she has her job on Bravo Chat Room."
"[Williams] is in her newfound relationship head over heels with Simon Guobadia and is rumored to be getting and or wanting her own spin-off," Yontef said.
But this 'RHOA' move is shocking
"Marlo being upgraded if true is shocking though to me," Yontef said. "Marlo was on my Behind The Velvet Rope podcast last year where she explained to me she would never get a peach because someone in Bravo corporate didn't like her." 
"Well, you heard it from my boss, you heard it from Andy Cohen," Hampton said on the podcast in 2020. "He said the consensus, we're not all in agreement. I want to find out who's not [in agreement with having her as part of the main cast]."
"Someone definitely don't want me to have [a peach]," she added. "And I'm OK because I've told everyone. I love Bravo, whoever's working for Bravo that doesn't love me, I love you. I've been loyal to my home. To me, Bravo is family. They take good care of me, I've seen a lot of the world. I eat good, I'm able to sit here and talk to you and not worry about where my next meal is coming from." 
Did Marlo Hampton think she'd ever join the main 'RHOA' cast?
Hampton did not seem overly concerned about upgrading to a full-time cast member either. "Where I am supposed to be is where I'm at," she said. "And where I'm supposed to get to, I'm gonna get there."
However, she believed that the fans wanted to see her included in the main cast lineup. "I do feel my fans deserve to see [me hold the peach]," she asserted. "But to me, it's just a title. What am I missing out on? I missed like two episodes this season?"
Hampton added that she's happy to take on any role on the show too. "I come on here, I'm gonna call the girls out," she insists. "I'm gonna have fun, I'm gonna cry, I'm gonna be real. I just feel I'm here to just have a sisterhood. I love when we do have sisterhoods."