'RHOA': Claudia Jordan Reveals What a 'Private Plane Ride' With Donald Trump Really Means
Claudia Jordan from The Real Housewives of Atlanta opened up about why she refused to get on a private plane with Donald Trump.
Jordan, who knows Trump from her multiple appearances on Celebrity Apprentice, was asked to co-host the Miss Universe pageant with Billy Bush in 2009. She was leaving the location when she was offered to hop a ride with Trump on his private plane.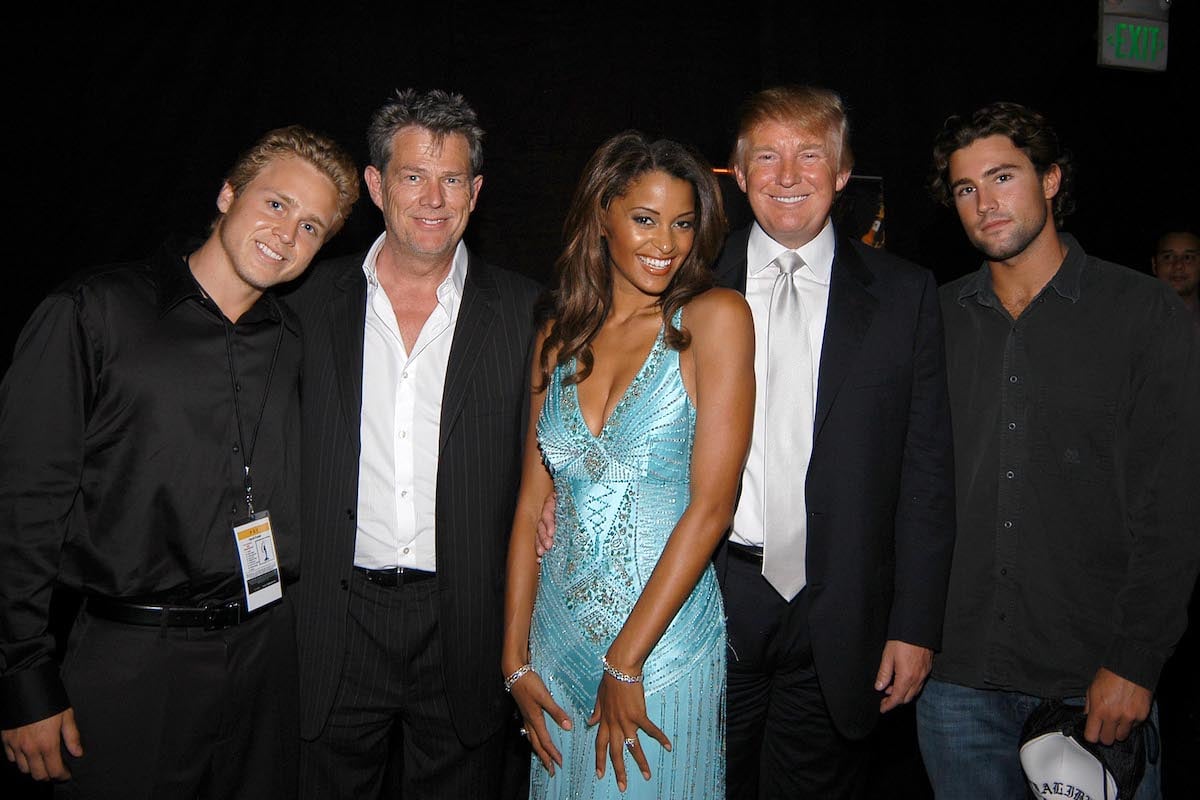 She couldn't recall exactly who approached her, but Jordan said one of Trump's assistants asked her if she wanted to ride with Trump. "One of them came to me, was like, 'Mr. Trump wants you to ride back with him on the private plane,'" she recalled on the Behind the Velvet Rope with David Yontef podcast.
"And I was like, 'I'm going to stay an extra day so I can swim with the dolphins.' Because I don't want to be on a plane," she said. "Just one-on-one with him, his wife wasn't there. Like I'm not doing that. You know?"
Claudia Jordan thinks Donald Trump wanted to get her alone
Jordan remembers that the assistant wondered why she was turning down the offer. "He's like, 'Well you don't want to like walk through the airport and have to take your shoes off,'" she recalled. "And I'm like, 'Oh, I'll politely, respectfully decline.' I just didn't want to be one on one with him like that. He's still a married man. I wasn't going to do that."
"I think [Trump] kept trying like, 'Okay, I got you Miss Universe!'" she continued. "Okay, I got Celebrity Apprentice. And he thought maybe something would make me come around. And I just never did."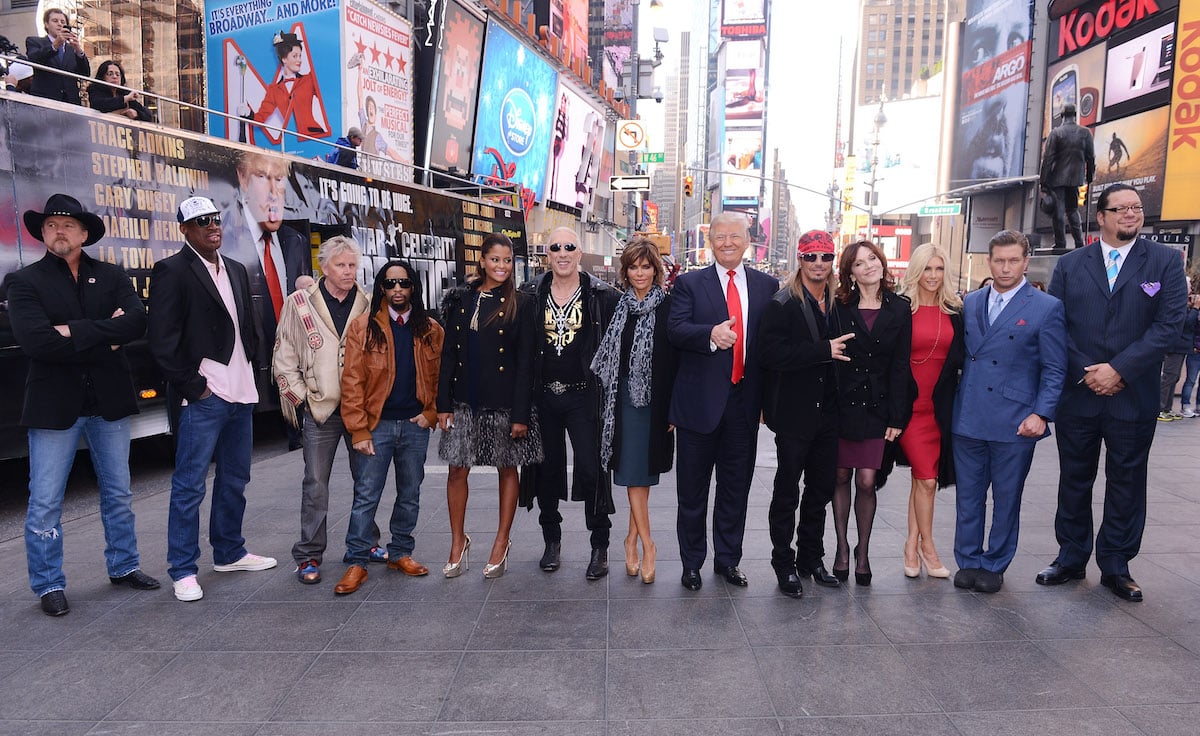 So did accepting a ride on his private plane mean intimacy with Trump? "I don't know," she said. "But first of all, I'm not gonna be anybody's mistress much less Donald Trump. So I don't know if he's wanting to just get me alone one on one, but I wasn't doing it. I had my mom flown out and I was not going to go back and just be one-on-one."
Trump did try to kiss Jordan
Jordan's intuition kicked in because she revealed that Trump did try to kiss her in the past. "I know he did like me as a person and I know he flirted and he did try to kiss me twice," Jordan shared.
"But I wasn't gonna go along with that," she continued. "And you know, he tried me a couple of times. But I was still able to curb [his behavior], which a lot of women, we shouldn't have to have the skill. But a lot of us do have that skill."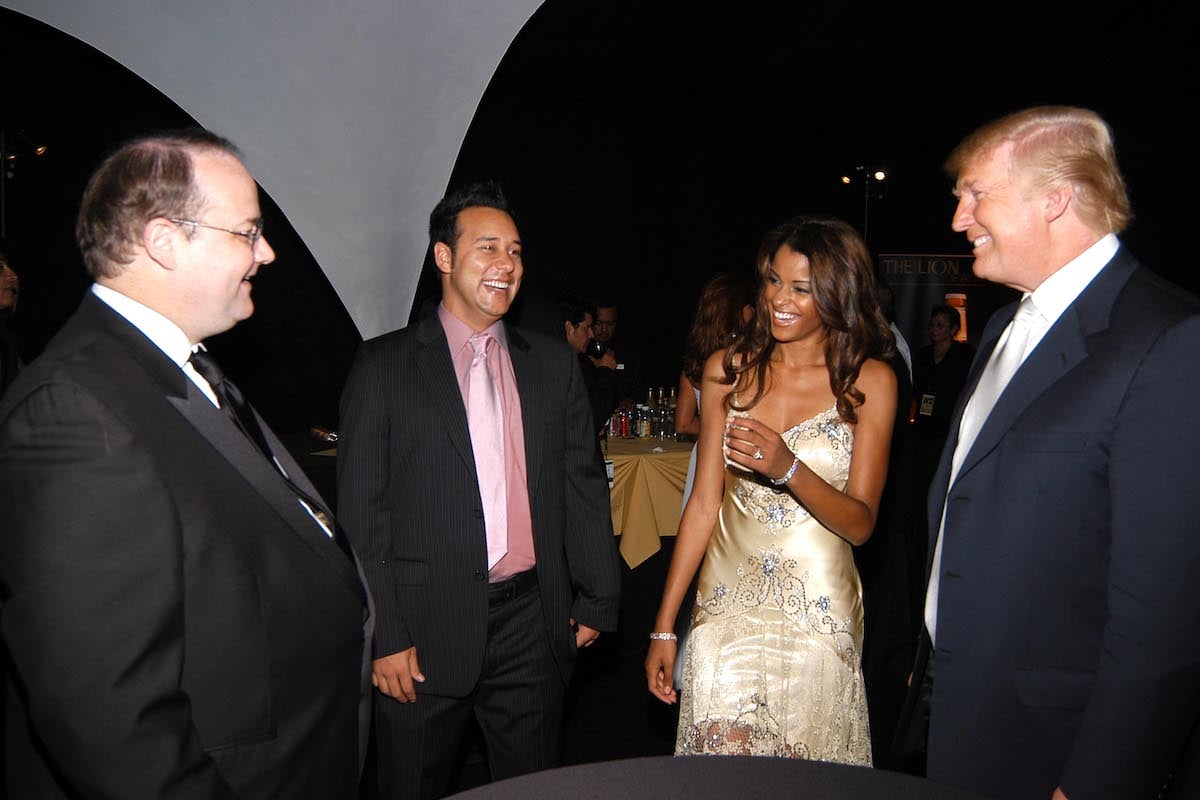 "It wasn't sexual assault," she remarked. "I'm not going to say that. But you are trying it and you are a married man. And let me remind you, you are married to Melania and I'm not her. So you can put your little orange lips on your wife. And we can do business, but you are gonna be over there!"
Jordan didn't see Trump often, but when she did he was flirtatious. "He was in LA for the finale of Celebrity Apprentice," she recounted. "Me and my best friend went and had dinner with them. And then, you know, he wants you to see the bungalow in Beverly Hills. And then it was like, he put his arms around both of us, trying to bring us closer."
"I was like, are you trying to kiss me?" she exclaimed. "And I ran out of the bungalow. And then like maybe a year will go by, you know what I mean? I think a lot of women are brought up to play."