'RHOA': Is Cynthia Bailey Fired, Quitting, or Being Demoted for Season 13?
Cynthia Bailey is one of the stars of The Real Housewives of Atlanta. The former model has been holding a peach for 10 seasons of the show. All of the cast finished wrapping production on season 12, including a virtual reunion. Rumors have started circulating that Bravolebrity is being fired from the reality series and Bailey is finally breaking her silence.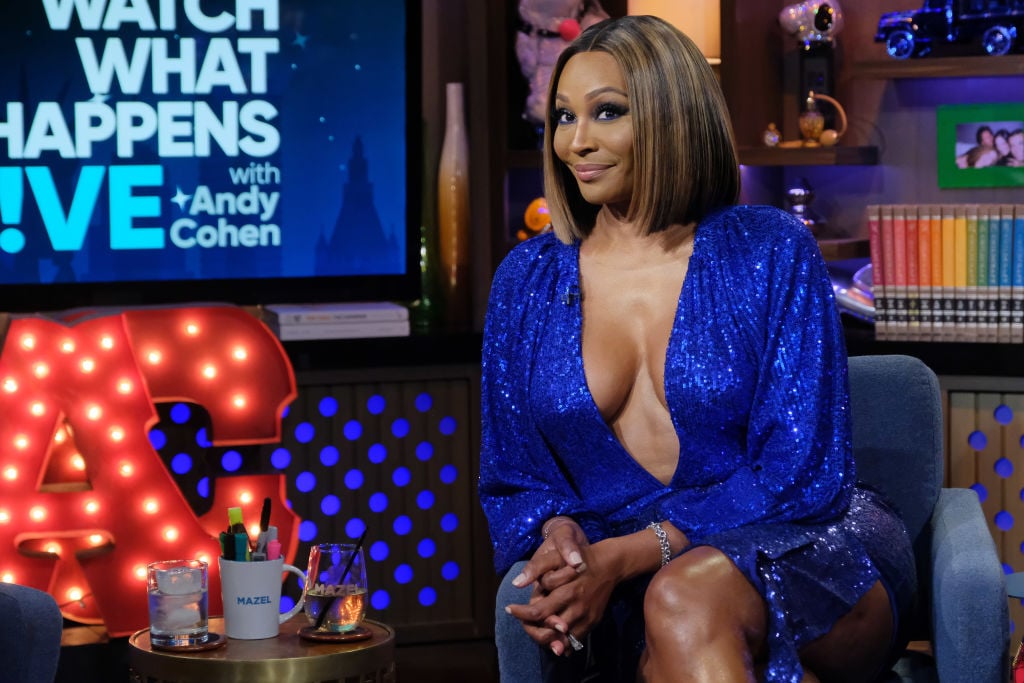 Rumors around Cynthia Bailey's future
A report from a fan blog has suggested that Bailey won't be returning for RHOA Season 13. That has been the perception of insiders that know what went down during the season 12 virtual reunion. Many perceived that it was a swan song for Bailey and she was getting ready to move in.
The thing is that Bailey's fiancé is based out of Los Angeles and the show films in Atlanta. With their impending nuptials, it's highly-likely that Bailey is going to move cross-country to California once she ties the knot.
It was the site called Tamara Tattles that first reported the story after an alleged insider confirmed Bailey was a goner. The online publication later said the Bravo star had been offered a limited role for the new season.
"CEO of the production company called her and asked her if she would be interested in taking a friend or reduced role," the site reported. "She said she would have to see the offer before determining."
The site claims that Bailey was offered less money for her appearance if she were to return in the limited role.
Cynthia Bailey breaks silence
After the rumor lit up on social media, Bailey was approached to clarify if she had been demoted or fired from RHOA.
"I have no plans to leave RHOA at this time," she told The Shade Room. "Every year there are rumors saying that I am getting fired, or not returning. I've been a peach holder consistently for 10 years now. I love my cast and my Bravo family. I am looking forward to next season."
Bailey also denied she had been offered a limited role for season 13. In fact, she said that no offers have been handed out yet.
"That is completely false," she added. "We just recently filmed the reunion, and have not started contract negotiations yet."
'RHOA' Season 12 reunion schedule
The RHOA reunion had to be recorded virtually this season due to the coronavirus pandemic. All of the ladies logged in to their computers to rehash all the drama from season 12.
In the first part of the reunion, Nene Leakes will face her co-stars to talk about her apology tour this season. Kenya Moore will also reveal what the status of her relationship with her husband Marc Daly is. The reunion will start airing on Sunday, May 10 at 8 p.m. ET.
The next Sunday (May 17), Eva Marcille and Porsha Williams exchanging words while Moore will explain how her friendship with the latter dwindled. On Sunday, May 24, the reunion concludes with Bailey and Moore's friendship up for discussion. The Cookie Lady will also be a subject at hand, but according to sources she doesn't make an appearance.