'RHOA' Interview: Cynthia Bailey on the New 'Real Housewives All Stars' Spinoff and Which Housewife She Befriended
Bravo is expanding its Real Housewives repertoire with a fresh set of spinoffs, including an all-star cast lineup shipped out to an island. A new series that will stream on Peacock brings together seven cast members from different cities in a new twist. Real Housewives of Atlanta's Cynthia Bailey is part of the cast, and she recently spoke with Showbiz Cheat Sheet about The Real Housewives All Stars.
Further, she shared a bit about her partnership with Seagram's Escapes. Fans can check out her recipe for the perfect summertime cocktail.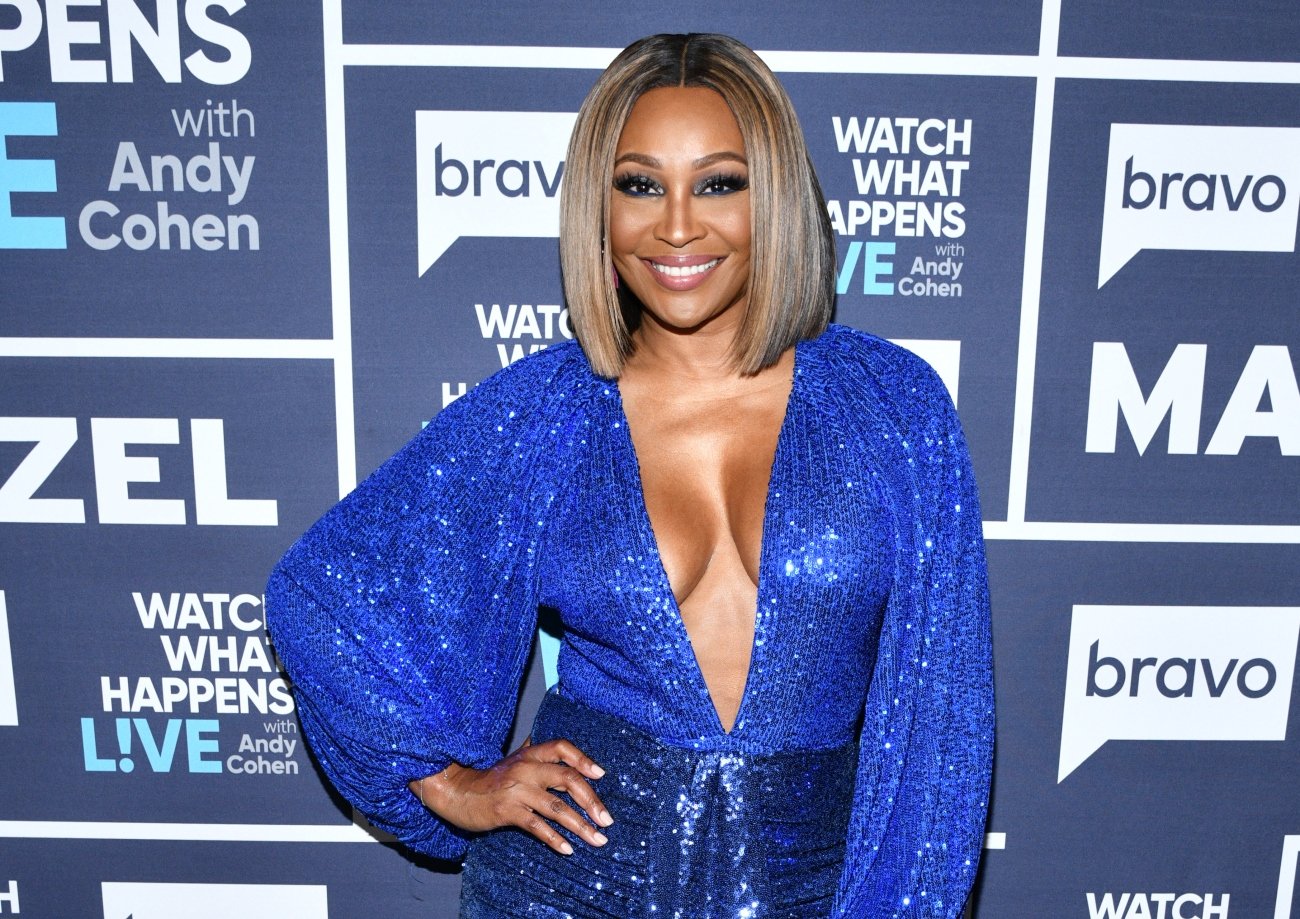 Cynthia Bailey says all-star spinoff experience was 'amazing'
In April, Bravo shared the cast list for its vacation-centric offshoot. It features ladies from The Real Housewives of Atlanta, The Real Housewives of Beverly Hills, The Real Housewives of New York, and The Real Housewives of New Jersey. Cynthia Bailey, Kenya Moore, Melissa Gorga, Teresa Giudice, Ramona Singer, Kyle Richards, and Luann de Lesseps met up in the Turks and Caicos for an eight-day stint in a fabulous tropical house. It's an epic crossover show.
As part of the inaugural season, Bailey said she had an amazing time. "The fans have been waiting for this for a long time. I'm on Housewives, and I'm excited to see this as well. Even if I wasn't a part of the first one, I would be looking forward to seeing it," she said.
Bailey noted that after 11 seasons on RHOA, she had an idea of what it's like to travel with co-stars she's known for a while. But this was different — in a good way. "It was very different and fun and refreshing to be with a bunch of ladies I know from Bravo, but I'd never been in a house with them for eight days. It was a lot of fun!"
However, she added that some unexpected issues pop up during the show that will entertain fans. There's still a little bit of drama. But Bailey feels honored to be part of the first season.
RELATED: 'RHONY' Star Luann De Lesseps Teases 'The Real Housewives All-Stars' Crossover Spinoff
Cynthia Bailey bonded with Teresa Giudice in the spinoff
Heading into the all-star gathering, Bailey already had relationships with Moore and de Lesseps. However, she wound up befriending Giudice on the trip. "I actually connected with Teresa Giudice — never thought I would. I just didn't really know her. We have a lot in common, and she was definitely the one I connected with most," said Bailey.
She explained Giudice is in a great space in life romantically, and it reminded her of her own situation with Mike Hill. "She's in love again, and it's a new love. It just kind of reminded how I was when Mike and I first met. She was FaceTiming with him all the time. She's just happy! She's really, really having her happily ever after right now, and I love love," Bailey shared, adding that she considers Giudice a friend.
Cynthia Bailey is also on top of her cocktail game
As the owner of the Bailey Wine Cellar and a collaborator with Seagram's Escapes, Bailey sometimes shares beverage ideas. Check out the cocktail below that incorporates one of her favorite Seagram's summertime treats, Seagram's Escapes Italian Ice.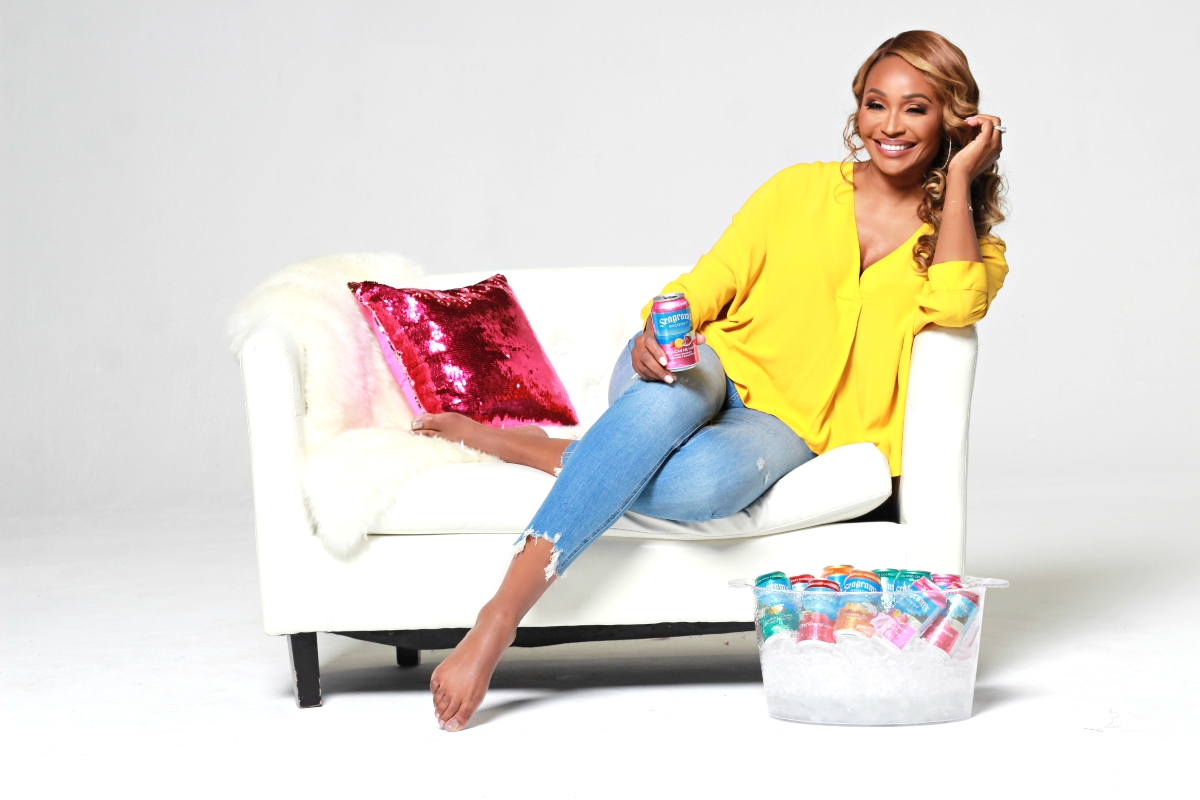 Red White and Blue Slush:
For each layer, combine two cups of ice, 1 oz. vodka and 1 cup of either the red, white or blue Seagram's Escapes Italian Ice – one layer for each color! Blend each layer separately until smooth. Store mixtures in the freezer until you're ready to build the cocktails. Divide evenly between 4 glasses, stacking red, white and blue layers and enjoy!