'RHOA': Would Cynthia Bailey Want Kim Zolciak to Return?
Cynthia Bailey from The Real Housewives of Atlanta has been with the show since season three. The former model was on multiple seasons with Kim Zolciak-Biermann. In recent weeks, there have been rumors that the Don't Be Tardy hitmaker could return to the reality series and Bailey is giving her take on the idea.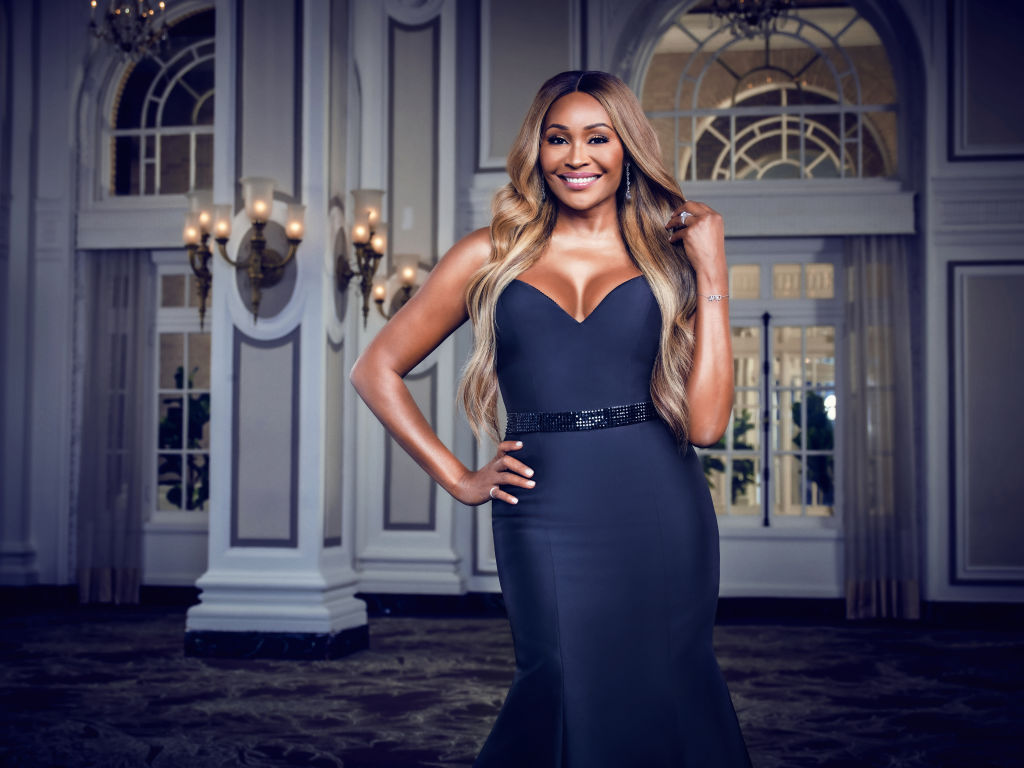 "I'm for whatever's going to be good for the show," Bailey told Hollywood Life. "I don't have a relationship with Kim. Whenever she's in and out of the show I've never filmed with Kim unless she's in a group situation, so I don't really know Kim that well to be honest. I just know her from the show and in group scenes."
As far as Zolciak-Biermann, the Bravo star said she would be cool with returning, but only with certain criteria.
"I'm different than I was 13 years ago," Zolciak shared on Instagram Live. "I think if there was a more controlled atmosphere, and we went back with some of the OGs, I think it would be great because we all know each other…Honestly, if there were some stipulations and we got rid of the fu***** crazies, it could be the best comeback show ever!"
Nene Leakes weighs-in on who she would bring back
Nene Leakes started a feud with her co-star Eva Marcille after the former suggested she should be dropped from the cast. The "tastiest peach" doesn't think that the America's Next Top Model star has brought much to the dynamic of the show.
"We have a great cast right now except for one person, I think," Leakes told Entertainment Tonight. "I think only one person on this cast doesn't seem to have carried any weight this season. And I think that's very obvious who that person is, and I don't think they actually sit in the cast that well."
Marcille was pregnant through most of season 12 and that is why she had to miss out on several events and filming.
"I don't feel like Eva brings that much to the cast," Leakes added. "I'm just being honest. It's really like, when you look at a show like, everybody — like the whole cast — is away, and you don't miss the person at all, it's sort of like, we didn't even know you were here, you know? And all season, doing a lot of scenes from FaceTime, that's been the last couple of seasons … So, If I had to change, I would change her."
Leakes suggests bringing back Phaedra Parks and Kim Zolciak
Leakes is also a fan of Zolciak and would have no issue in bringing her back. However, she says her blonde friend might not be interested in returning as she has her own spin-off show. In addition, Leakes suggested bringing Pheadra Parks back to she reality series.
"I would like to see her come on as, like, a friend of the show," Leakes explained. "Play around for a couple of episodes, because I still think there's unfinished business there. I think it is unfair for the rest of the cast to face people who they have issues with and then she doesn't get to face who she has an issue with. So, the one time she had a real issue with somebody, all of a sudden, they have to be off the show? So, I don't think that part is fair, and I think it's OK for me to speak my opinion about that, Kandi, and I will continue to do so."
The Real Housewives of Atlanta airs Sunday nights at 8 p.m. ET on Bravo.