'RHOA': Cynthia Bailey Reveals She's Estranged From Her Father
Cynthia Bailey revealed during a recent episode of 'RHOA' that she was estranged from her father when planning her wedding. Bailey's dad was upset over a PSA that aired on the show.
[SPOILER ALERT: Spoilers ahead for Jan. 17 episode of RHOA.]
Cynthia Bailey's preparation for her wedding to Mike Hill was stressful thanks to the global COVID-19 pandemic. The most stressful part for Bailey and Hill was figuring out a guest list with so many changing restrictions. Bailey also had her own family drama, including whether or not to invite her own father to the wedding due to them being estranged at the time.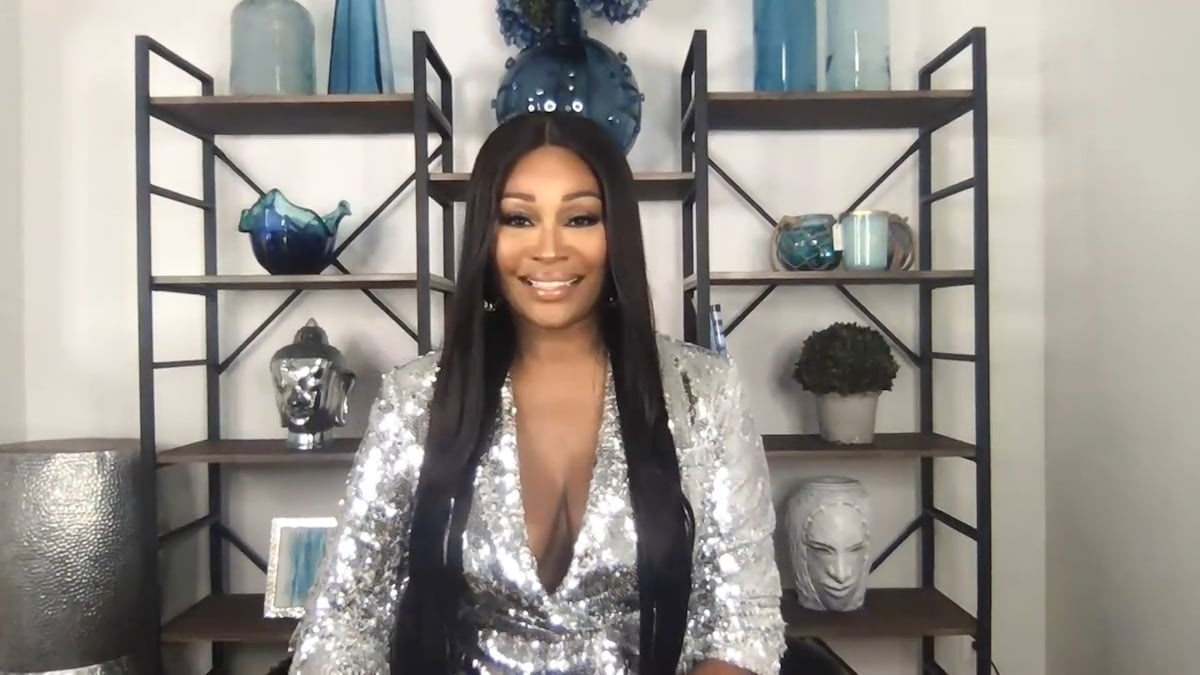 Cynthia Bailey says her father is upset about a PSA involving domestic violence
During season 10 of RHOA, Kenya Moore produced a PSA for survivors of domestic violence. She enlisted the help of several co-stars to share their stories of being in abusive relationships. Moore also featured Bailey's mother.
While filming the PSA, Bailey's mother reveals she and her ex-husband met when they were teenagers. They dated for just six months before she discovered she was pregnant with Bailey. They married due to the pregnancy and she says he turned violent.
Related: 'RHOA': Which Housewives Will Be Invited to Cynthia Bailey's Wedding?
"He was insanely jealous…he did something bad enough for me to pull a knife out on him," she tearfully recalled. 
They divorced when Bailey was 3. During the episode, Bailey says her contact with her father during her childhood was scarce. She lived primarily with her mother and two younger siblings and spent summers with her father. 
Per Bailey, once the PSA was made public, her father became upset, causing an estrangement between them. Her mother reveals during the Jan. 17 episode that her allegedly abusive ex's family members also called her to scold her for telling her story in the PSA. 
Cynthia Bailey struggled with whether to invite her father to her wedding
During the Jan. 17 episode of RHOA, Bailey sits with her then-fiance Mike Hill to discuss their wedding guest list. Bailey is nervous as she did not anticipate more than 100 RSVP's to her wedding amid COVID-19 as she expected her potential guests would be cautious about traveling and being in large crowds.
Bailey reveals that 167 guests have already registered, but not her dad. Per Bailey, she did not extend an invitation to her father at the time out of concern for how her mother would react. Though she does not share the closest relationship with her father, she understands that time is precious as he's older in age and she'd love for him to be in attendance. 
Related: RHOA: Why Cynthia Bailey Is Getting a Prenup With Mike Hill
Her father walked her down the aisle at her previous wedding to Peter Thomas. It's not clear if she expected her father to have a role in the wedding or to just be a guest. Either way, Bailey is adamant that she wants her father present and Hill agrees that he should be, despite whatever feelings Bailey's mother has.
Later in the episode, Bailey sits with her mother, sister, and her daughter Noelle to discuss wanting to invite her father. Initially, her mother says Bailey can invite him but her disposition shows otherwise. By the end of the discussion, Noelle suggests that Bailey not invite her father out of respect and comfortability for her mother. Bailey's decision is not revealed.
RHOA airs every Sunday on Bravo at 8 pm EST.