'RHOA:' Cynthia Bailey Says Being Quarantined With Fiance Mike Hill Amid Coronavirus Has Been The Ultimate Test
'RHOA's' Cynthia Bailey and Mike Hill are living together temporarily for the first time thanks to the coronavirus quarantine. Bailey says it's been the ultimate test.
Since meeting her fiance on The Steve Harvey Show, Cynthia Bailey has let the world know that she found the one. Despite vowing to never get married again after a painful divorce, Bailey fell head over heels in love with sportscaster Mike Hill and says he changed her mind about love.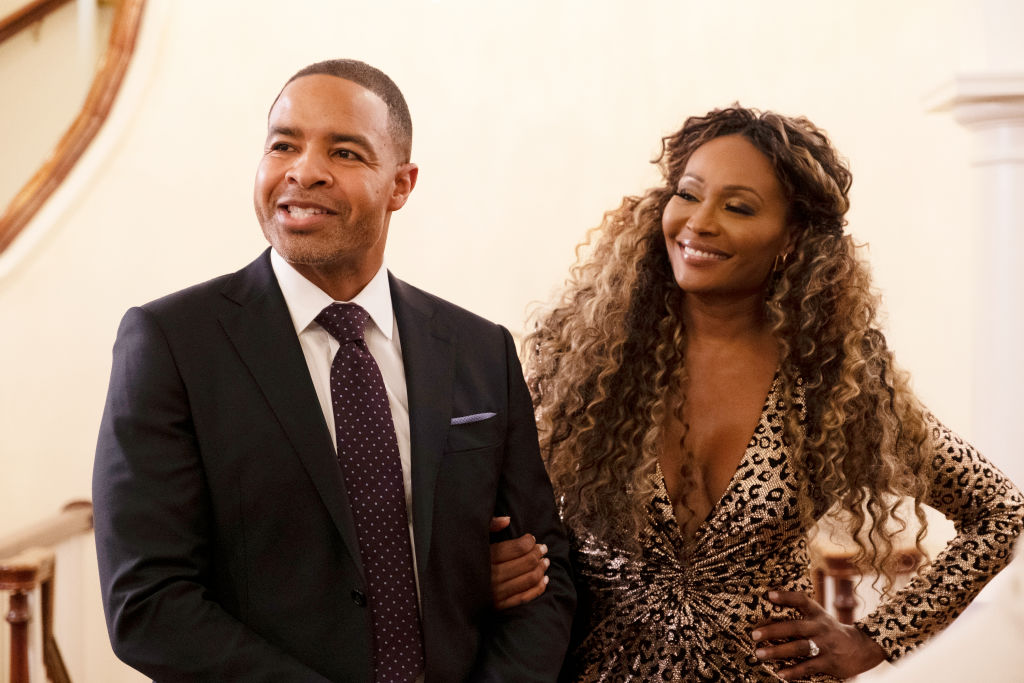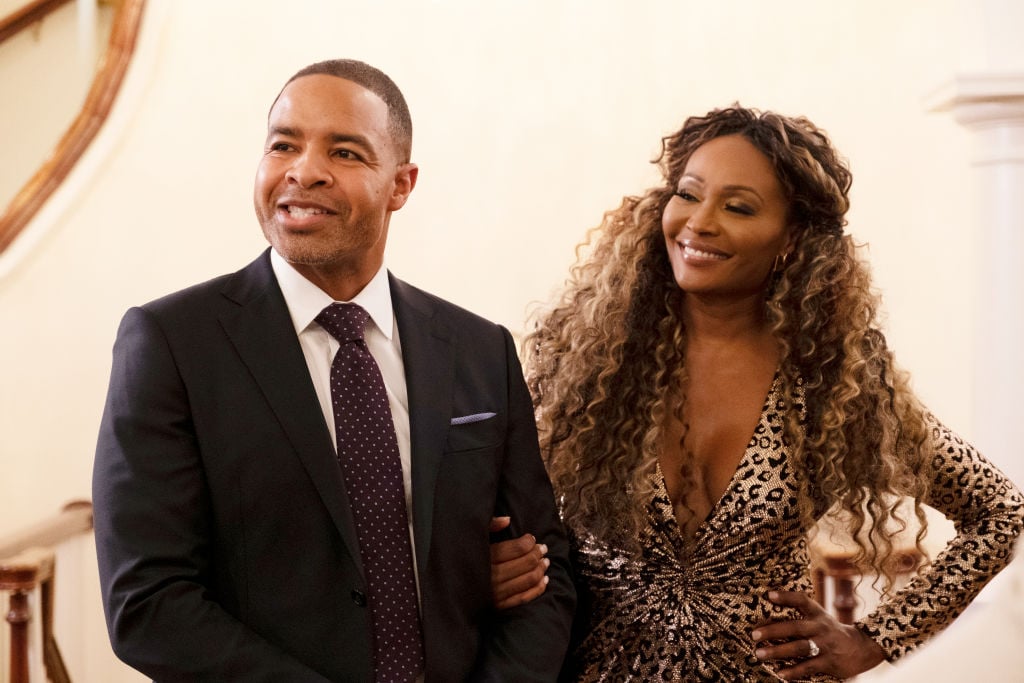 The two are planning for an Oct. 2020 wedding and have been in a long-distance romance since the start of their love fest, but with the country on lockdown due to coronavirus, the two are forced to quarantine in Hill's LA pad. Bailey says spending so much time with her beau has been the ultimate test of their relationship thus far.
How Cynthia Bailey says the quarantine has tested her and Mike Hill's relationship
Bailey has continued living in Atlanta while Hill works and lives in LA but the two make sure they don't go more than a few weeks without seeing one another. Bailey has said that she'd move to LA permanently to live with Hill after their nuptials, especially since her daughter Noelle now lives on the West Coast full time with Hill.
Bailey explained in an interview with Entertainment Tonight that despite being together for two years, the two have never spent more than two weeks together at their respective homes due to their busy schedules. 
It hasn't been easy. For starters, Bailey admitted that when she and Hill would argue in the past, she'd leave his home to check into a hotel. But, with the quarantine in place, they've been forced to resolve their issues directly. 
Bailey now has a very real idea of what married life would be, though the circumstances in their case are extreme.
"This is what it would really be like to be married and work from home together," she said. "I take my hat off to anyone who is married and work from home every day and see their partner every single day…even if we weren't [in a long-distance relationship], with our careers I travel a lot to work and so does he so we don't see each other every single day."
It's been an eye-opening experience for both of them and that it's been the greatest test to their relationship but they are managing.
What has Cynthia Bailey and Mike Hill been doing to stay busy during quarantine?
Since being quarantined, they've had to adapt to their unconventional lockdown. In addition to Bailey, Hill, and Noelle, Hill's two daughters – as well as Noelle's girlfriend – are also staying at Hill's home during the lockdown. With six people under one roof, things can get cramped and people will eventually irritate one another.
Bailey says to keep things interesting, she's took to staying fit with the Thriller app – and the family has spent a lot of time creating mock videos on the popular social media app, Tik Tok. They've recreated scenes from RHOA, with Hill hilariously acting as Andy Cohen from season 11's reunion. Bailey sent the video to Cohen to lift his spirits after he was diagnosed with coronavirus.
Interestingly enough, Bailey was supposed to play Cohen's character but was caught up on a conference call and Hill stepped in when their daughters became anxious. According to Bailey, Cohen said the video was the highlight of his day.
Noelle and Bailey also did a mother-daughter Q&A video that Noelle posted to her new YouTube account. The two shared details of their close relationship, experience on the show and future plans.
In spite of the fun, Bailey joked that she and Hill have had to have several house meetings due to their grown daughters' refusal to clean up after themselves and "sleep all day." 
Thankfully, their living conditions have improved.