'RHOA': Cynthia Bailey Says Mike Hill Had an 'Exit Strategy' While They Were Dating
Cynthia Bailey admits she never thought she'd marry again after her divorce from Peter Thomas. But, her new husband Mike Hill changed her mind. The Real Housewives of Atlanta star was adamant that she wanted to become Mrs. Hill rather early in their relationship. But in a recent interview, Bailey says Hill wanted to slow walk things in the beginning.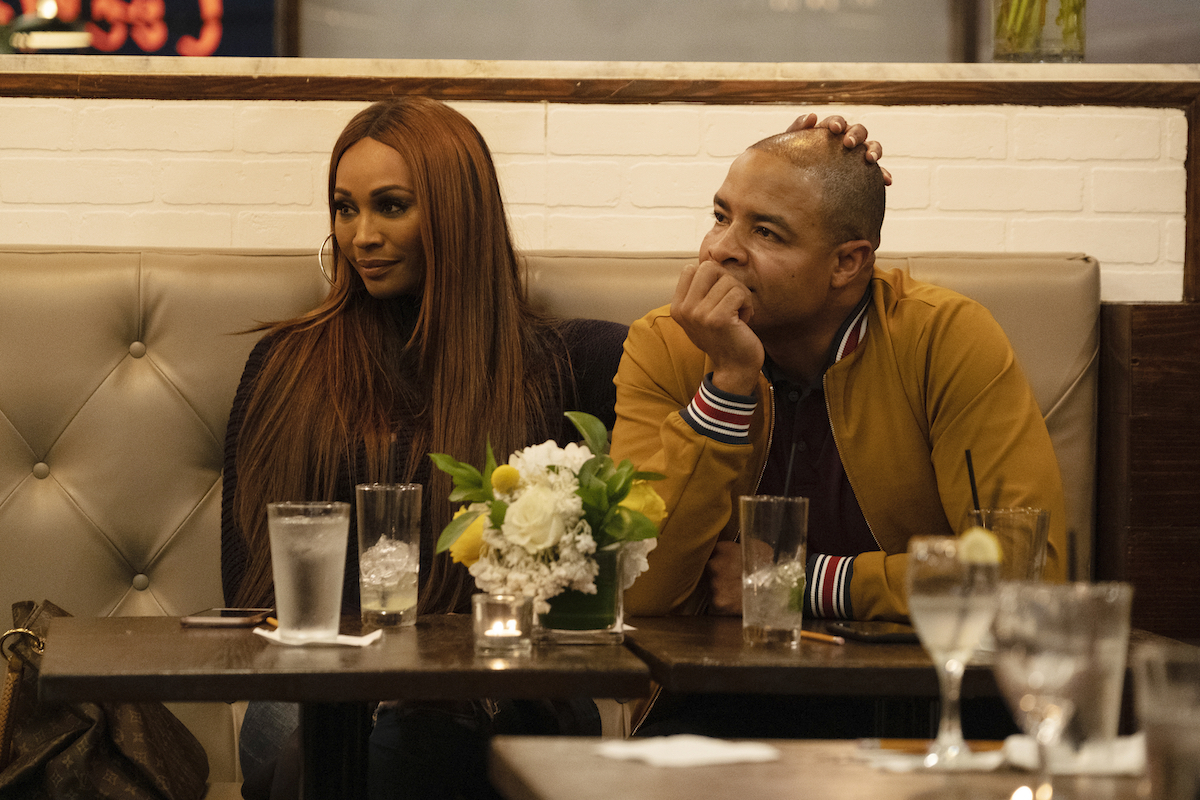 Mike Hill was enamored with Cynthia Bailey before ever meeting her
Hill was a fan of Bailey's long before they began dating. In fact, he watched his future wife on RHOA while he was still married to his ex-wife.
Related: 'RHOA': What Is the Age Difference Between Cynthia Bailey and Mike Hill?
"My ex-wife, Camille, turned me on to The Real Housewives of Atlanta, and we used to sit there on Sundays and actually watch it together, or we'd even have it on DVR [because] we couldn't watch it without each other," he revealed on the Behind the Velvet Rope podcast, as reported by Madame Noire. "And what's crazy about that whole situation is that Cynthia was, like, our favorite. So [that's] before I even knew about her personally or whatnot."
Hill says Bailey behaved with the most grace, explaining, "We liked the way she carried herself. She was classy, and she still is today, obviously. But yeah, she was our favorite."
Cynthia Bailey says Mike Hill was scared of commitment
Though Bailey and Hill were equally smitten with each other upon their first meeting, Bailey says he was hesitant to move forward in making things official. Bailey shared Hill's commitment issues during her recent appearance on the Outloud with Gianno Caldwell podcast.
"He was trying to get in the door but had an exit strategy the whole time," she said. "He was afraid to fall, afraid to commit, afraid to be honest…he was just afraid of everything."
Related: 'Real Housewives of Atlanta' Star Cynthia Bailey May Be Marrying Mike Hill But She Said This Ex Is Her "Soul Mate"
But Bailey didn't let Hill's hesitation make her run for the hills. Instead, it made her put the pressure on him to make a decision.
"He met me at a point in my life where, not only do I know what I want, I know what I don't want," she explained. "I just love, I'm a Pisces, I jump all in with both feet…I'm not tryna be halfway in or halfway out. We're either gonna do this, or we're not gonna do this!"
How Cynthia Bailey and Mike Hill knew they were each other's destiny
Bailey and Hill made things official four months into their courtship. Prior to their meeting, Bailey swore off marriage, but she says Hill changed her mind. She says Hill is the male version of her, making their relationship easy.
She told ESSENCE in 2019: "With Mike, the question for me I ask myself is not would I get married again, it just kind of became 'Would I marry Mike? Yeah, I'll marry Mike for sure because Mike is – he just feels right to me…He just feels good and he makes me happy and I feel good when I'm with him and he's just his own person – he's a whole person, I'm a whole person and, when we're together, it's great."
Related: 'RHOA': Inside Cynthia Bailey's Lavish 250 Guest Wedding To Mike Hill
For Hill, his ability to be transparent with Bailey was a key indicator of their future. "I was sharing some of my stories and my past and my truths with Cynthia," Hill told Calwell . "She was the first woman that really accepted and didn't judge me for it. As a matter of fact, it brought us closer."
The two wed on October 10, 2020 in front of 250 guests.