'RHOA': Cynthia Bailey Tells Us What Would Make Her Leave the Show
Cynthia Bailey has starred on The Real Housewives of Atlanta since 2010. Here's what she told Showbiz Cheat Sheet would make her leave the show for good.
Cynthia Bailey's rise to fame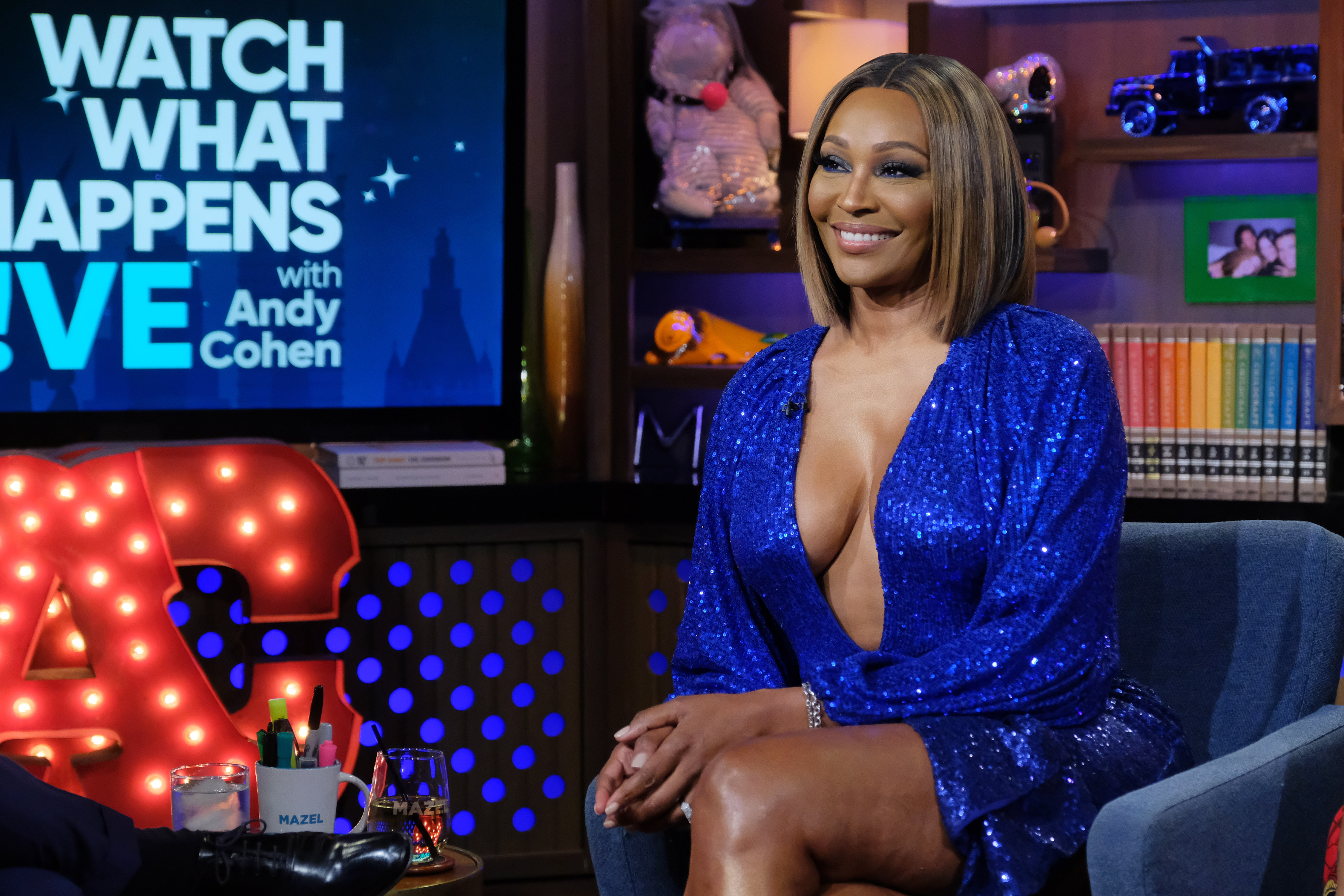 Bailey is an entrepreneur, model, and actress. She made her acting debut in the 1985 movie The Dark Power, in which she played the role of Tammie. After that, she played Roxanne in the 1990 film Without You I'm Nothing. That same year, Bailey appeared on The Cosby Show in an episode titled "Just Thinking About It." Bailey has also made appearances in For Love or Money, Tales, Star, and Sharknado 4: the 4th Awakens.
Making time for love and work
Bailey and Fox Sports host Mike Hill tied the knot back in October. She says it's important for her to have a healthy balance between her personal life and work. They do their best to make sure they set aside enough time for work and play.
"We have to make time to be together and just not let any of it be about work," says Bailey. She says they make even more of an effort to be together now that they're married.
This would make Cynthia Bailey leave 'The Real Housewives of Atlanta'
When asked what would make her leave The Real Housewives of Atlanta, Bailey told us it all comes down to being true to herself and her family. One of her priorities is making sure she takes good care of herself.
"I think, honestly, number one, nothing lasts forever," Bailey told Showbiz Cheat Sheet. "I think one of my deal-breakers would be if I'm no longer interested in being part of the show. If spiritually, I felt it no longer served my purpose. If I felt it no longer made me happy spiritually, mentally, and emotionally. If I was no longer happy being part of the show, I would say I'm done with it."
Cynthia Bailey puts family first
Bailey says another deal-breaker for her would be if the show was negatively affecting her marriage or her relationships with other family members. The RHOA star says she values those relationships and will do what she can to make sure they thrive.
"Another deal-breaker would be if I felt the show did not benefit my family or if it just caused problems or any issues in my relationship," says Bailey. "If I felt I was ever at a point where I wasn't able to balance being on the show with my regular off-show life, if it was causing issues with that, then I would definitely have to re-think being on the show."
For Bailey, the most important thing for her is to have peace and balance in her personal life. "At the end of the day, I want a life after the show," Bailey tells us. "I need my family after the show. I want to be with my husband after the show. That's something that I would never sacrifice for the show if it came down to that."
Follow Sheiresa Ngo on Twitter.