'RHOA:' Cynthia Bailey's Daughter Noelle Robinson Debuts New Girlfriend and Declares She's In Love
Real Housewives of Atlanta fans are just as interested in the children of housewives as they are in the main cast. Viewers have always loved the relationship between former supermodel Cynthia Bailey and her daughter Noelle Robinson. It's been almost 10 years since Bailey joined the show and Robinson has grown up in front of the cameras. Now, Robinson is 20-years-old and living life by her own rules.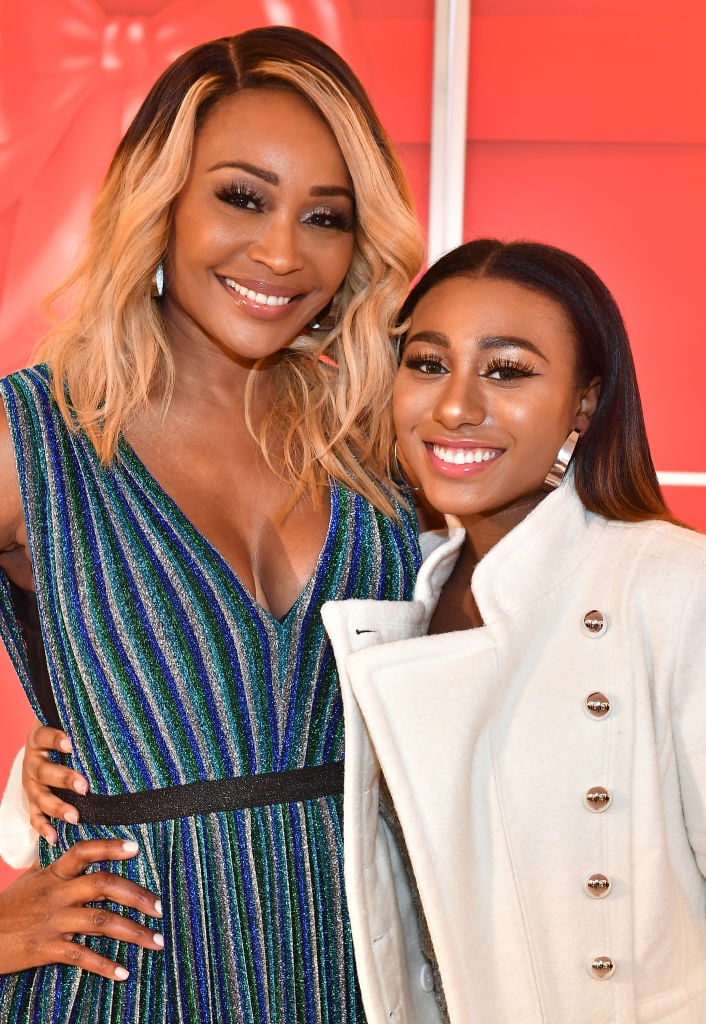 Robinson announced herself as a member of the LGBT+ community early on in the current season and immediately received an outpouring of love. Bailey has stood by Robinson's side as her number one cheerleader through it all. Robinson recently debuted her new girlfriend on her social media pages and is head over heels in love.
Noelle Robinson comes out as fluid
Last season, viewers watched as Robinson found it difficult to part from her life in Atlanta to begin college at Howard University in D.C. After settling in, Bailey shared that Noelle began to blossom both socially and academically and was enjoying her independence. Along with the new move came Robinson's exploration of the dating world.
Bailey questioned Robinson during a car ride in an episode of RHOA. "You didn't meet anyone during your college experience? When I helped you move in, I saw a lot of cute guys," Bailey asked.
Robinson opened up about being interested in both sexes, telling her mom, "I definitely ended up meeting a couple of girls that I thought were cool in a romantic aspect."
Bailey asked additional questions, mainly regarding whether or not Robinson identified as lesbian, but Robinson refused to label herself. 
"People like to try and box everybody in and put labels everything, but I don't really do that … there's a lot of attractive guys and there's a lot of attractive girls." She added "It really just came out of nowhere a little bit. I just wasn't really expecting that to happen."
Bailey was supportive of her daughter, explaining in a confessional that she was not surprised by Robinson's admission and that her only concern was that Robinson was happy. She and Robinson celebrated at the 2019 Pride Parade in New York City where Robinson participated on a pride float for the first time. Robinson also shared images from a photoshoot celebrating LGBT+ pride on her Instagram. 
Noelle Robinson debuts new girlfriend and says she's in love
The rumor mill began a few months ago that Robinson was dating a student she met while in college. According to Your Tango, Robinson was dating YouTuber and aspiring filmmaker, Alexia Powell. Powell graduated from Howard in 2019 and moved to Los Angeles to pursue her entertainment dreams.
Robinson put her studies at Howard University on hold to move to Los Angeles in 2019 to pursue acting and modeling, following in the steps of he mother and father, actor Leon Robinson. While in LA, Robinson lives with Bailey's fiancee, Mike Hill.
Robinson recently confirmed the dating rumors. She's been posting TikTok videos of her and her family while in quarantine due to the coronavirus pandemic and shutdowns happening across the country. Powell has appeared with her in several videos. 
"Wow okay I'm in love," Robinson wrote on Instagram on Tuesday, captioning photos of a bouquet of flowers she received from Powell. "Anything for you," Powell wrote in the comments.
The two went on a trip to Las Vegas weeks ago that Powell shared on her Instagram page and the duo even debuted their own couple name on social media together: "Nolex."