'RHOA': Cynthia Bailey's Ex, Actor Leon Robinson, Speaks on Their Daughter Noelle Coming Out as Sexually Fluid
The relationship between RHOA star Cynthia Bailey and her daughter Noelle Robinson has always been strong. Noelle shares an equally strong bond with her father, actor Leon Robinson. Fans of the show love how supportive Bailey is of Noelle's sexuality and Leon is just as supportive of his baby girl.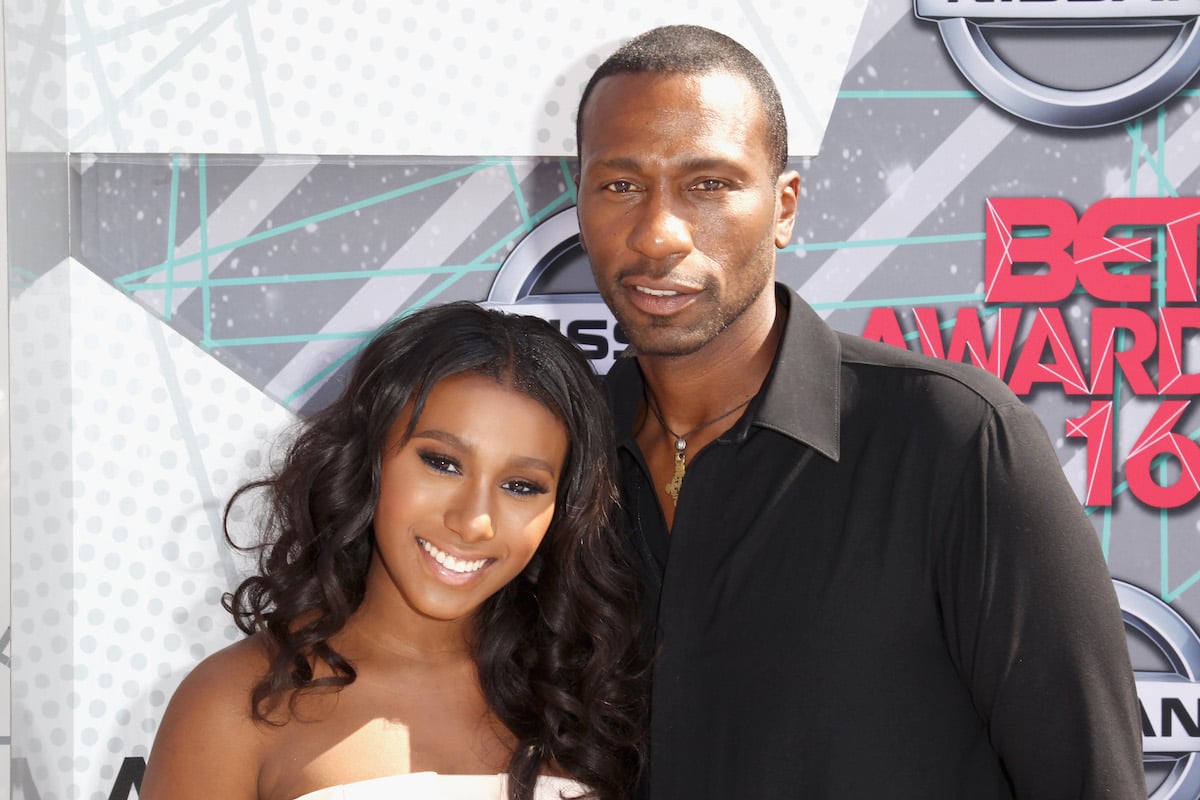 Cynthia Bailey says Noelle Robinson's coming out moment is the proudest moment in her history of being a housewife
Noelle opened up about her love life during season 12 of RHOA. While home during a college break, Noelle spoke with Bailey about her dating life. She revealed that she was dating a woman at the time.
Bailey says Noelle's revelation about being considered fluid was not shocking as Noelle previously told her that she was attracted to both men and women. What was shocking however was that Noelle was dating and ready to speak about it on camera.
In a mother-daughter Q&A video on Noelle's YouTube page, Noelle explained why she opted to speak about her love life on the show and admits that speaking publicly was a tough decision initially.
Related: 'RHOA:' Cynthia Bailey's Daughter Noelle Robinson Debuts New Girlfriend and Declares She's In Love
"I've definitely had moments where I've been frustrated with having such a public life," Robinson said. "Just having my business out there…I'm a super private person. I'm okay with normal attention like people liking pictures [on Instagram] but when it comes to my personal life with my friends and my relationships, I'm super private and it used to really upset me."
Bailey also says that she pushed Noelle to do so in order to control her own narrative and not have rumors spreading about her. Bailey relishes in Noelle's moment, explaining that it's the proudest moment in her history as a housewife.
"I knew that when you told me that you were fluid, I didn't want you to feel like you had to hide that," Bailey told Robinson. "If you were out with your girlfriend, I don't want people taking pictures and sending it to the blogs…I thought it was important for you to tell your own story and it was by far, one of the most powerful things that have happened on the show."
Leon Robinson explains why he's supportive of Noelle Robinson's sexuality
Leon has appeared on the show in support of both Noelle and Bailey throughout their time on the show. In a recent interview with Vlad TV, Leon shares the same sentiments as Bailey in terms of his support of Noelle and her sexuality.
"I'm completely supportive of my daughter and who she loves and who loves her, that's got to be her choice," Leon says. "I could never make that choice as a parent, nor could my parent make that choice about me."
Related: Cynthia Bailey's Daughter Noelle Robinson Showcases Lavish New Apartment
Leon further explains that Noelle's happiness is his main concern. "Of course I'm going to be supportive," he continues. "The most important thing for me is that my daughter is healthy and that she's in a relationship, no matter who she's with, that the relationship is happy. Whoever that is, so be it. That's her life."
Noelle was previously in a relationship with another influencer, Alexis Powell. The two quarantined together with Bailey and her husband Mike Hill and even coined the moniker "Nolex" during their relationship. According to Leon, Noelle and Powell have since split.