'RHOA:' Despite Being Separated, Kenya Moore Says She's Considering Having Another Child With Marc Daly
Kenya Moore's lifelong dream of becoming a wife and mother was granted when she married Marc Daly and welcomed their daughter just a year later. But Moore shocked fans when she announced that she and Daly were headed for divorce.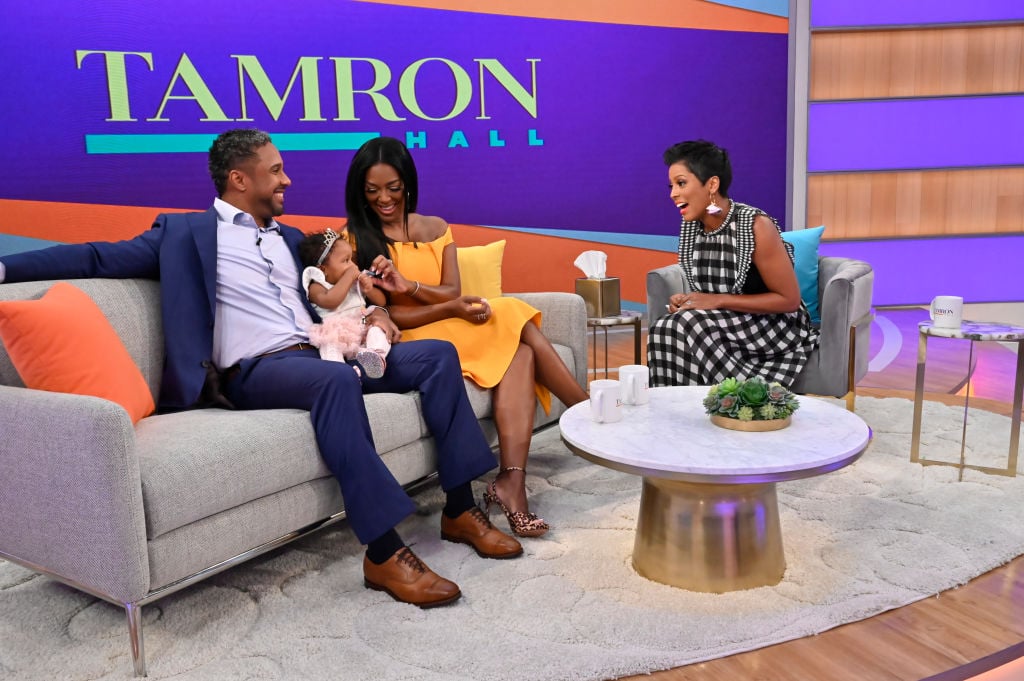 RHOA cameras followed as she and Daly argued during season 12 and sympathized with Moore as her marriage fell apart but things have since changed and Moore and Daly are working to reconcile. Now, Moore says the two are in talks of having a second baby.
Kenya Moore had a long and difficult road to motherhood
From the moment she stepped foot in front of RHOA cameras during season 5, Moore spoke of her desire to be a mother. She joined the cast when she was 40-years-old and was looking to settle down and start the family she'd always dreamed of.
Moore was dating Walter Jackson during her inaugural season and was hopeful that she'd finally found Mr. Right but Jackson fell short. They split after he failed to propose so that they could start a family and Moore refused to waste any more time.
By the next season, Moore considered having a baby as a single mother as she continued to have little luck in the love department. She consulted with fertility specialists who gave her several options and she visited a sperm bank to view profiles of potential donors but ultimately decided she wanted a husband and a baby at once.
Her wish came true when she met and married New York City restaurateur Marc Daly in 2017. They welcomed their daughter, Brooklyn Doris Daly the following year with help of IVF. Moore was 47-years-old at the time and has referred to Brooklyn as her "miracle baby."
Kenya Moore says she and Marc Daly are considering having another baby
Moore's happily ever after began to unravel in 2019. Season 12 of RHOA documented the demise of her picture-perfect home with Daly and chronicled their struggle to communicate effectively and Daly's often tense and frustrating attitude toward his wife. After a major blow-up around Daly's charity event, Moore announced that she and Daly were going their separate ways.
It was widely speculated that Daly hated being part of RHOA and resented Moore for returning to the show. The two communicated through Brooklyn's nanny after Daly moved from Moore's Atlanta home where he lived part-time back to New York. After seeing his behavior on the show, Moore said that Daly had a change of heart and wanted to work on their marriage. The two are currently in counseling.
Things must be going well as Moore says despite them living in separate states, they are in talks about expanding their family.
"It's a conversation that we're still trying to figure out, honestly. But I really feel, more and more, that I do [want to]. Time is ticking, and I want them to be close in age and it's a sensitive subject," she said as reported by The Jasmine Brand.
Moore says Daly is hesitant to have another child as he has two other children from a previous marriage but it's something Moore wants. Moreso, Moore explained that Daly is concerned that having another child will interrupt the work they are currently doing to get their marriage back on track and that he may not also share the same bond with another child as he does with Brooklyn.
Additionally, Moore's pregnancy with Brooklyn was extremely high risk and she had several complications throughout and during birth. Still, Moore is hopeful they will expand their family soon.