'RHOA': Drew Sidora Shades Kenya Moore's Marriage – 'My Husband Stayed'
The Real Housewives of Atlanta fans are puzzled regarding why Drew Sidora stays in her marriage to Ralph Pittman. Pittman seemingly appears to be emotionally abusive at best, with fans pointing out his ability to gaslight Pittman to get out of situations. Her one-time nemesis Kenya Moore came to her defense, even confronting Pittman over his treatment of his wife. Moore also says Pittman has similar traits to her ex-husband. But Sidora feels otherwise.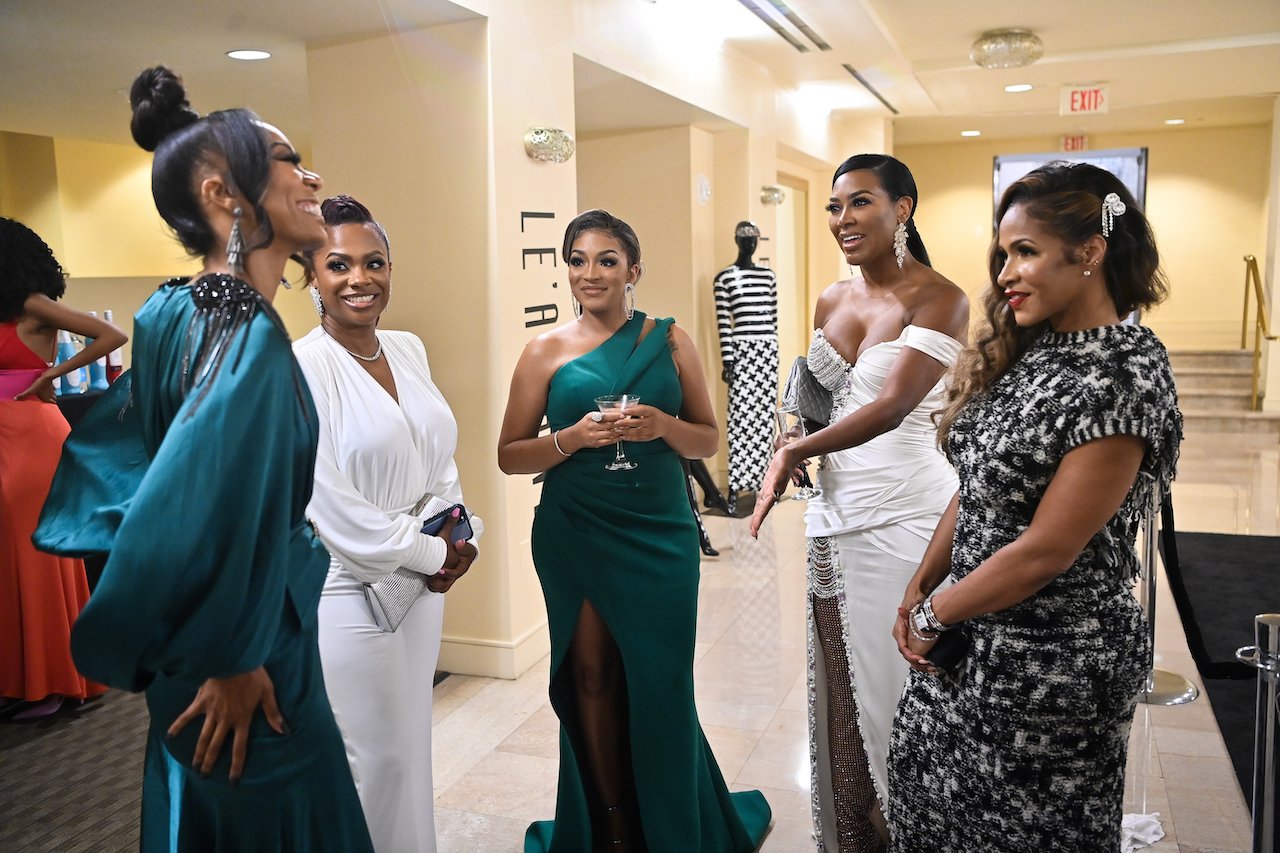 Kenya Moore confronts Drew Sidroa's husband Ralph Pittman
Viewers have watched as Pittman and Sidora have handled their marital trouble. Sidora feels that Pittman takes no accountability for his actions and what makes her uncomfortable regarding his interactions with other women. Pittman feels Sidora is ungrateful for the effort he makes in planning date nights and instead chooses to focus on his flaws. 
While at a cast dinner in NYC, Moore confronted Pittman after she grew frustrated with him ignoring Sidora's complaints. "See, let me say this to you right now. If my husband said that to me, I would flip this table over because that is so disrespectful," Moore told Pittman. "You're basically saying that she's lying and how it happened was not how it happened. That would piss me the f— off if somebody said that to me to my face, especially if I'm hurting. Do you not understand that? You're tearing her down."
Moore also referenced Pittman's ability to gaslight his wife, adding that it reminds her of her marriage to Marc Daly. "Ralph, you remind me so much of Marc, it's crazy," Moore said. "She doesn't want to feel invalidated. She doesn't want to say something and you get defensive and you say, 'You're crazy for thinking that.' " The Kenya Moore Hair Care owner told her co-star at the table: "He's an assh—. He's an assh—. I have seen the way he speaks to her and it reminds me of times when Marc would speak to me like that," adding in confessional, "I'm trying to see Drew for who she is and what I can see is somebody who is really hurt."
Drew Sidora says her and Kenya Moore's marriages are not the same
Sidora was appreciative of Moore's support. The singer and actor said in her confessional: "Kenya's actually communicating exactly how I feel. I hope Ralph really hears, he could be doing some of the same things she experienced with Marc. And you see where they ended up."
But during an appearance on Watch What Happens Live with Andy Cohen, she changed her tune a bit when asked whether or not she noticed any similarities between Pittman and Daly. Pittman says everything isn't what it appears to be.
"I was grateful [in that moment] because I felt like, I'm not crazy. Another woman shares my sentiments. We haven't even talked," she explained to Cohen. She added later: "They're from the East Coast, so I can see the similarities, but at the end of the day, my husband stayed, so that is the difference."
The actor says she's in ongoing marital counseling
Despite their issues, Sidora is committed to making her marriage work. She told Cohen that though Pittman has his faults, he is also "very layered," and she's hoping fans will see the good in him. Furthermore, she says they are in active therapy, adding: "We're still in counseling. I'm wearing my wedding ring."
RELATED: 'RHOA': Drew Sidora Teases New Single Hinting at More Marital Trouble