'RHOA': Drew Sidora Teases New Single Hinting at More Marital Trouble
Season 14 of The Real Housewives of Atlanta is underway and much of the drama involves Drew Sidora. In addition to trying to put her beef with Kenya Moore behind her, she now has issues with other co-stars. The biggest fight she has is with her husband, Ralph Pittman. Now, she's channeling her troubles into new music that she has on the way.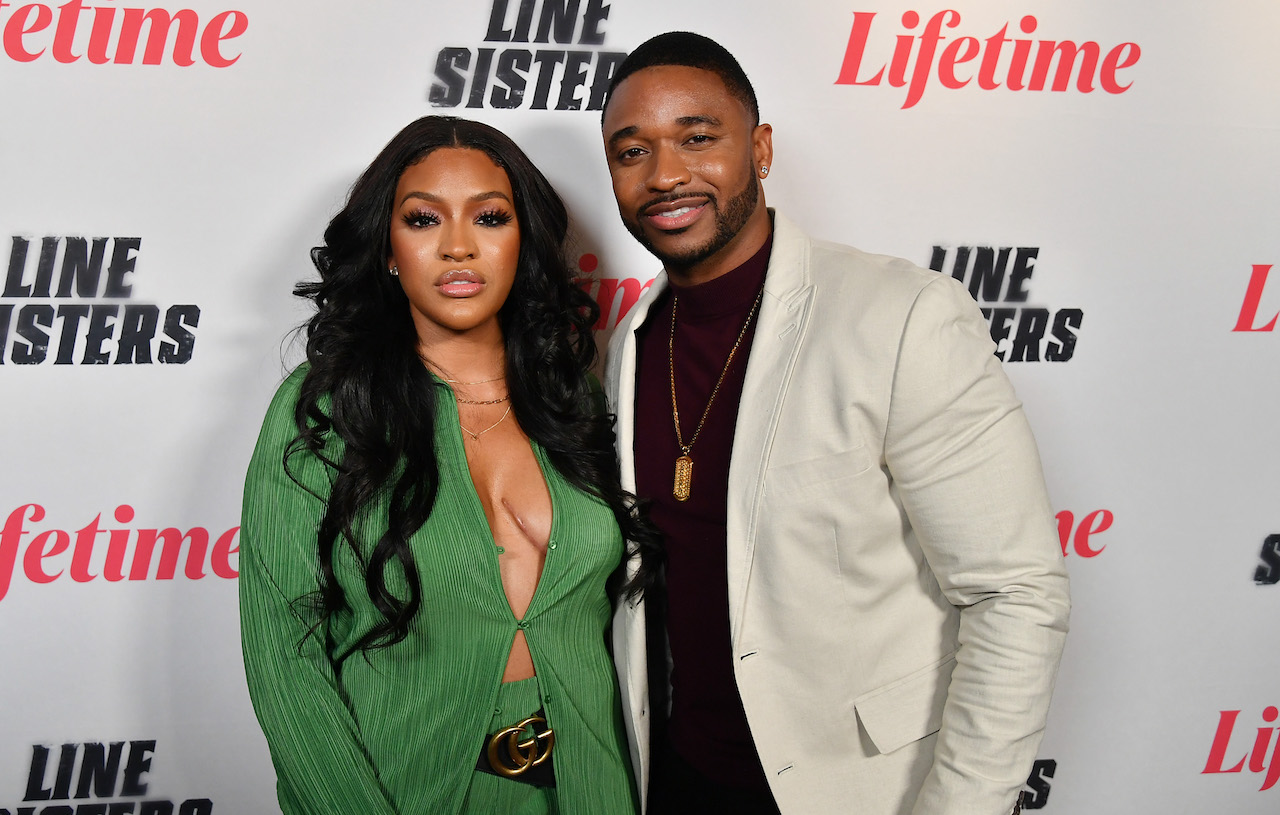 Drew Sidora's new single hints at marital trouble displayed on the show
In an Instagram post, Sidora shared that she's been in the booth working on new music. It's been quite a while since the Step Up star released a new single.
"Hey ya'll. You know I've been going through so much," she said in the clip, referencing what's been happening between her and her husband on the show and the backlash on social media. "I have been in the studio working on this record and I want ya'll to tell me what you think. I've been working with the legendary Troy Oliver! Can we play em' something?"
In the snippet of the song, Sidora sings: "Don't tell me you love me / You know you don't love me / Know you don't love me / Don't tell me you love me / So you sleep alone tonight / I ain't dealing with your s–t, I gotta slide / See I made up my mind, you was the issue / Gotta show you how it feels when a b—h forgets you."
Their marital woes have been a major storyline on the show
Sidra and Pittman joined the show in Season 13 and from the start, their marital issues were apparent. The Game alum noted several times that divorce was an ongoing discussion and that they lacked proper communication but were in ongoing counseling. Unfortunately, Pittman's tendency to disappear as opposed to solving conflict only made matters worse.
Pittman and Sidora argued all last season about him leaving their Georgia home for three days and being unreachable via phone. He claims he needed space and was on a solo beach trip in Florida. Regardless, she found his behavior unacceptable.
This season, the couple's major issue is Pittman's relationship with a female assistant that Sidora is uncomfortable with due to the woman in question offering Pittman a massage. Despite him firing the assistant, Pittman continues to communicate with her. He also feels that Sidora harps on issues for too long.
Ralph Pittman previously reported he was hesitant to participate in the show
Pittman is not a fan favorite of the show. ScreenRant reports that the IT guru was never a fan of participating in the reality show he agreed to it because he saw it as a benefit to Sidora's career. "I did not want to be on [RHOA] at all. I didn't want to do it," he said per the report. "However, when my wife sat down and had our kids, one thing I promised her is that I would support her career in whatever it is that she wanted to do."
Pittman also says that much of his behavior on the show can be attributed to dealing with anxiety and experiencing depression. He says helping to nurse Sidora back to health following an injury to her Achilles was the beginning of him having major mental health issues. Pittman says it was exasperated even more amid racial uproar taking place throughout the country with the killings of unarmed Black men and women.
"Depression and anxiety, it impacts people differently and so when those situations actually occur, that's time to say, 'Let me see what's really, truly going on with him. Let me see where his state is,'" he said of the situation. "There's tools you need to be able to recover from any kind of trauma and that's exactly what it was…I didn't have the tools to be able to get through [what I was feeling]. It was like, 'I need to get away because I'm in crisis mode,'" Pittman explained in his decision to disappear for three days.
RELATED: 'RHOA:' Drew Sidora Opens up About Marital Issues That'll Play Out on Season 13