'RHOA': Eva Marcille Confirms She Is Leaving the Show, Reveals Why
We have bad news for fans of Real Housewives of Atlanta star Eva Marcille: the reality star will not be returning to the show for season 13. She revealed on June 16 that she is exiting the hit Bravo series after spending two seasons as a regular cast member.
While some are let down by the news, it overall shouldn't come as a huge surprise to viewers. RHOA fans have been very critical of Marcille throughout her time on the show for her storyline (or lack thereof) and drama with other cast members. But according to Marcille, the reason behind her departure is more about her career aspirations than anything else.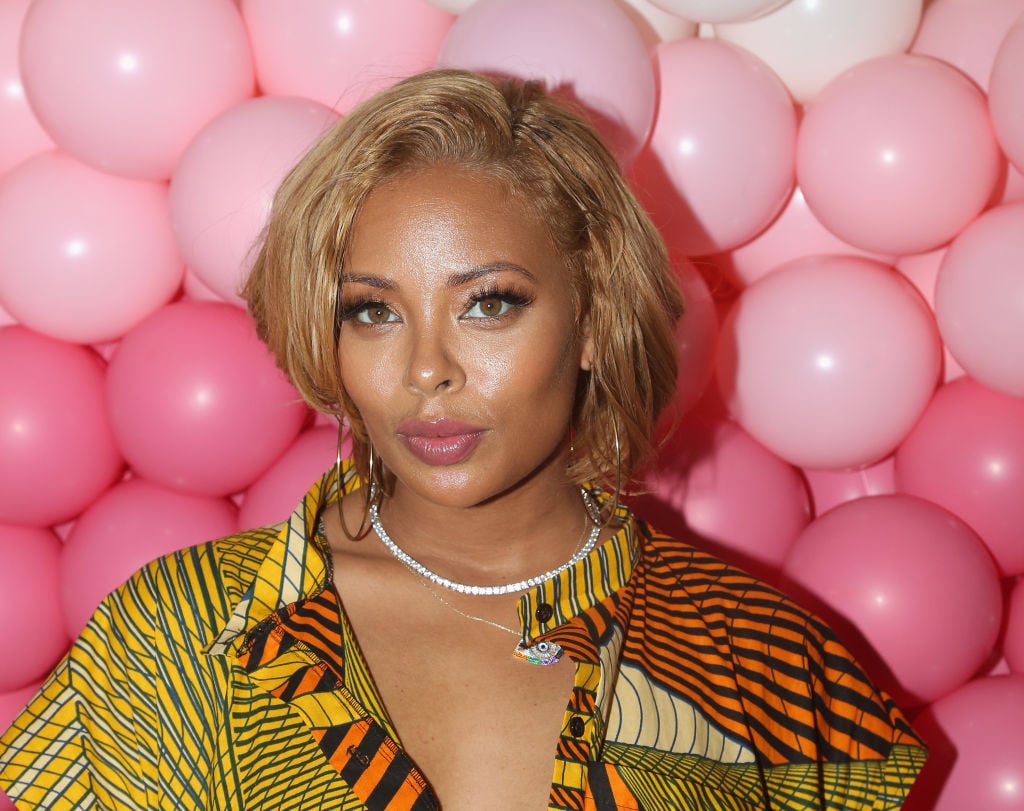 Eva Marcille's comments about leaving 'RHOA'
Marcille's comments came in a statement shared with the entertainment website The Jasmine Brand. She noted that she was thankful for the opportunity but said she overall wished to focus on things that would be more beneficial to "the culture and community."
"I appreciate the bond of friendship that I have made with several of my castmates and the strong personal relationships I have with numerous executives and producers at the Bravo and Truly Entertainment companies," she began.
"I am thankful for the opportunity I was provided. However, after speaking with my family and representatives, I believe that what I hope to accomplish for the culture and community will be better served by focusing on other opportunities," she continued. "I look forward to serving my community on The Rickey Smiley Morning show and finding ways to be a voice during this transformational time in our country for people of color."
Reactions to Eva Marcille's announcement
Many of Marcille's fans seemed devastated by her announcement. One fan wrote on Twitter that they were "so sad" to hear the news, while another said "I am kinda sad! I like my girl Eva." Another person chimed in and tweeted: "Wtf sis. I'm not even mad that you don't wanna return . But if this is [true], I miss tf outta you already."
Others, however, seemed delighted by the news.
"Don't let the door hit ya, where the good lord split ya, right up your a**, Byee *Nene voice*," read one tweet.
A second person said, I'm so excited she is leaving the show. Words can't explain my excitement," while another viewer wrote: "So glad @EvaMarcille won't be returning. Very beautiful but biting and a compete liar. Goodbye."
Eva Marcille faced lots of backlash on 'RHOA'
A lot of fans thought Marcille would be a good fit for the show when she was brought on in 2018. She was already good friends with NeNe Leakes and had been seen as a fan favorite on America's Next Top Model. But over time, viewers started to feel that she was boring, and her eventual feud with Leakes only worsened their attitude toward her.
But despite the backlash, Marcille told Hollywood Life in May that she wasn't ready to leave the show.
"Bravo has not sent me, 'Oh, we do not want you papers,' she explained. "There have definitely been no 'no thank you' talks. I think it's good for the show to think about how you would want to position the cast and who you would want to integrate with and how you would want to mix it up, but honey, I just came. She's going nowhere."
But clearly, things have changed in the weeks since then. In any case, we wish her the best moving forward.