'RHOA': Eva Marcille Has Some Final Words for Her Cast Members After Leaving the Show
Have you heard? Eva Marcille won't be returning to The Real Housewives of Atlanta.
The reality star announced on June 16 that she is leaving the show after just two seasons as a regular cast member. She also noted that she would forever be grateful for the opportunity and even offered up some nice words for her former cast members.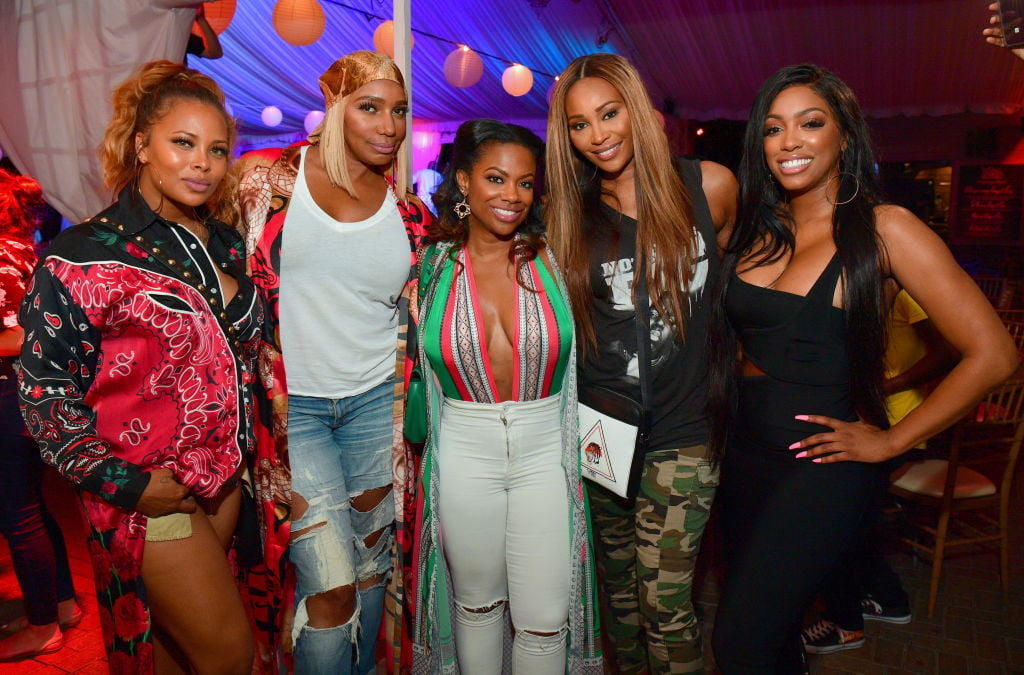 Eva Marcille's announcement about leaving 'RHOA'
If you missed it, Marcille announced on her exit on the radio show The Rickey Smiley Morning Show.
"I appreciate the bond of friendship that I have made with several of my castmates and the strong personal relationships I have with numerous executives and producers at the Bravo and Truly Entertainment companies," she began.
"I am thankful for the opportunity I was provided. However, after speaking with my family and representatives, I believe that what I hope to accomplish for the culture and community will be better served by focusing on other opportunities," she continued. "I look forward to serving my community on The Rickey Smiley Morning show and finding ways to be a voice during this transformational time in our country for people of color."
Eva Marcille's exit from 'RHOA' continued
Many fans were sad to see Marcille go, but others seemed relieved.
A lot of people had been hoping she would leave the show due to her storyline (or lack thereof) and feuds with other cast members, including NeNe Leakes and Porsha Williams. But despite all those turbulent moments on the show, Marcille had nothing but positive things to stay about her cast members.
"I love every single one of those black women. They are all queens all in their own right," she said. "They are stars and I wish them the most successful season and transformational season 13 that the Real Housewives of Atlanta has ever seen."
At the time of this writing, it doesn't appear that her co-stars have commented on her departure from the show.
What's next for Eva Marcille
Aside from her work on the morning show and in her community, Marcille also said she wants to spend more time with her family. She shares a daughter, Marley, with ex Kevin McCall and sons Michael Todd and Maverick with her husband, Michael Sterling.
"I believe my time is up. I have a 6-year-old daughter and two young boys still in diapers. They are 24 hours a day and there is a lot of work to be done," she continued. "I decided to spend my time and energy focusing on my kids and my community. And not so much reality show business."
But that doesn't mean she's disappearing from TV forever. Stay tuned to see where Marcille goes from here.
Read more: Is Nene Leakes Quitting or Returning for Real Housewives of Atlanta Season 13?