'RHOA': Eva Marcille Calls Nene Leakes 'Ratchet' in Latest Clap Back
Eva Marcille from The Real Housewives of Atlanta is not going to just roll over and have Nene Leakes step all over her. The America's Next Top Model winner is lashing out at the OG of the A-T-L after she called for her axing from the show. Marcille, who has held a peach for two seasons, is fighting for her spot in season 13 and has fired back at Leakes.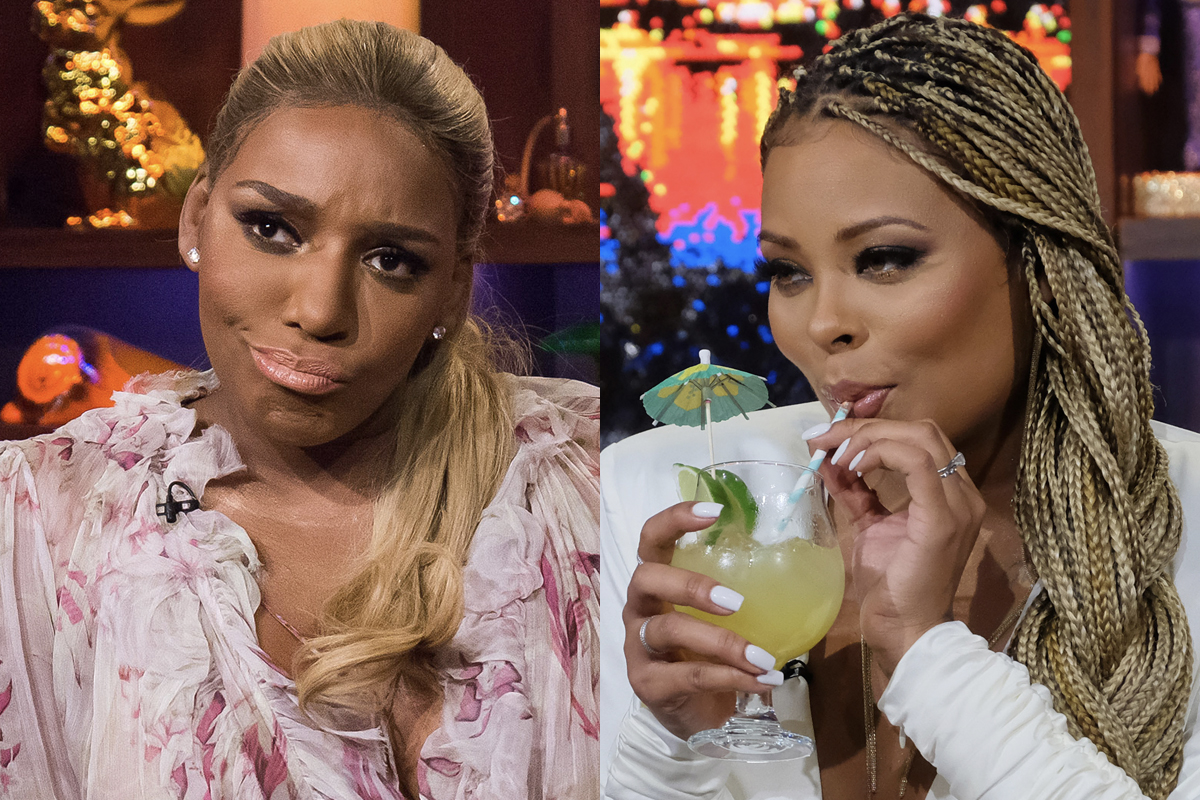 Why does Nene Leakes want Eva Marcille off the show?
Leakes has been vocal about her time on RHOA in season 12. The "tastiest peach" had a rough start this season as she was at odds with most of the ladies. Throughout the season she has repaired some of her friendships and is now starting a feud with another one.
Marcille is Leakes' new target as she feels she hasn't been pivotal to the success of RHOA lately. The model was absent for a couple of episodes as she was pregnant and skipped out on several events. Leakes has been notably feuding with Kenya Moore but that's not the name that came out of her mouth when she was asked who she would take out.
"We have a great cast right now except for one person, I think," Leakes told Entertainment Tonight. "I think only one person on this cast doesn't seem to have carried any weight this season. And I think that's very obvious who that person is, and I don't think they actually sit in the cast that well."
"I don't feel like Eva brings that much to the cast," Leakes added. "I'm just being honest. It's really like, when you look at a show like, everybody — like the whole cast — is away, and you don't miss the person at all, it's sort of like, we didn't even know you were here, you know? And all season, doing a lot of scenes from FaceTime, that's been the last couple of seasons … So, If I had to change, I would change her."
Eva Marcille fires back
It didn't take long for Marcille to react to Leakes' interview. After the mother of three posted a video on Instagram saying, "she's bothered," referring to Leakes, Marcille gave an interview where she clapped back monumentally.
"I'm a 35-year-old woman with my family and beautiful husband," Marcille said on Instagram Live. "As far as my relevance on the show, I choose not to… every single day be ratchet, there is already enough ratchet, i.e. her, on the show. Why do you need two? I do me, and represent the other part of Black women that are smart … well-spoken. That's who I represent. So, if I'm that boring, you spent time in your interview talking about me because your storyline is the fact that you have no storyline."
"If I'm that boring and you spent time in your interview talking about me because your storyline is the fact that you have no storyline. If I do remember correctly, even though I wasn't in Greece, I was on FaceTime and I still got a check unlike you who missed seven episodes this entire season. This reunion is going to be lit. Glue your wig all the way down sweetheart because it is going down," she added.
The Real Housewives of Atlanta airs Sunday nights at 8 p.m. ET on Bravo.