'RHOA': Everything We Know About Porsha Williams and Dennis McKinley's Secret Wedding in Mexico
Porsha Williams from Real Housewives of Atlanta has had a tumultuous year in her relationship with Dennis McKinley. All in the same year they got engaged, she gave birth to their daughter, she found out he had cheated on her while she was pregnant, they broke their engagement, he went through counseling, and they got re-engaged.
After all that drama, the couple had to decide when to go through with the wedding. Fans believed that it wouldn't happen for several months, but now they're not so sure. Getting married may just be the first thing Williams and McKinley did in 2020.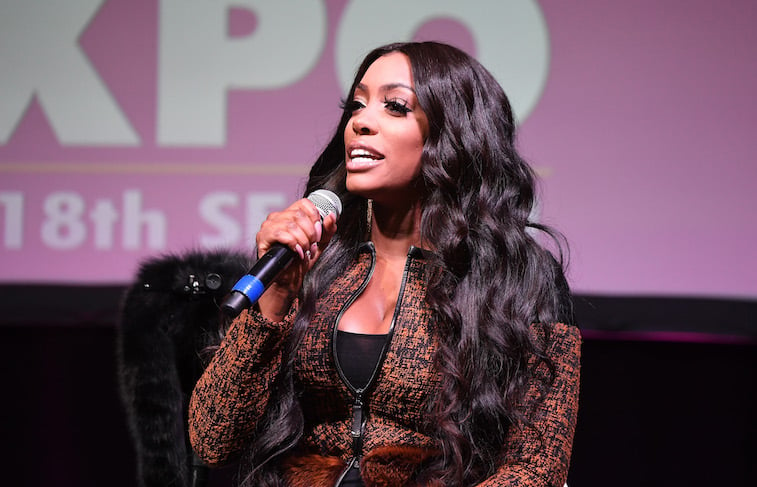 Why people think they might have chosen January 1
After they got their engagement back on track, viewers thought that the couple would tie the knot in the summer. This plan had two advantages: first, it allowed plenty of time to plan a gorgeous event. Second, Williams would be able to have her wedding before Cynthia Bailey.
But back when they got engaged the first time, in April of 2019, they had picked a much sooner date. It was revealed on RHOA that they planned to get married on January 1.
That day was their first choice from the beginning, and now it looks like they may have just gone through with their original plan.
Lots of hints that they did it
The happy couple has not said a word about getting married. However, eagle-eyed fans have picked up lots of clues that suggest that they did. First, McKinley was seen coming out of Atlanta's City Hall on December 5. People suspect he was there to get a marriage license, and if so, the clock was ticking. A marriage license would only be valid for 30 days.
Next, there were posts on social media that made people wonder. The couple and their gorgeous daughter went to Mexico to ring in the new year. That might not seem unusual, but some important people were there. Williams' mom was with them which would be important if there was about to be a wedding.
On top of that, Williams' dear friend Monique Samuels, from Real Housewives of Potomac was there with her family too. It's possible that she and her husband Chris joined them to be witnesses for the wedding.
Finally, McKinley posted an emotional message on Instagram, taking responsibility for hurting Williams' family with his bad behavior. He thanked her sister Lauren for showing forgiveness. Any groom who had messed up as badly as McKinley did would want to make things right with his bride's family before the big day.
Why they might be keeping it a secret
But if all these hints actually mean that they got married, why is it such a big secret? After all, it's not like they are camera-shy. If they tied the knot, where are all the pictures of the dress and the flowers? Where are all the details?
Williams said just a few months ago that she hoped her wedding would be on television. If Bravo filmed the event to show it later, the network would have required everyone involved to keep the event a secret. Going by something McKinley on said Instagram, that may be exactly what's happening. On one post he added a hashtag that reads #BackAfterTheInstagramBan.
It seems that fans are going to be kept in the dark for a little while longer. If Williams and McKinley did get married on January 1, it was surely a beautiful event.
People will be watching to see there is going to be a special on Bravo about their wedding, and if so, plenty of viewers are sure to tune in to catch every detail.