'RHOA': Falynn Guobadia's Estranged Husband Simon Says Falynn Cheated
Falynn Guobadia, one of the newest additions to The Real Housewives of Atlanta, is getting a divorce. The news comes amid speculation that there was trouble in paradise for Falynn and her wealthy husband, Simon.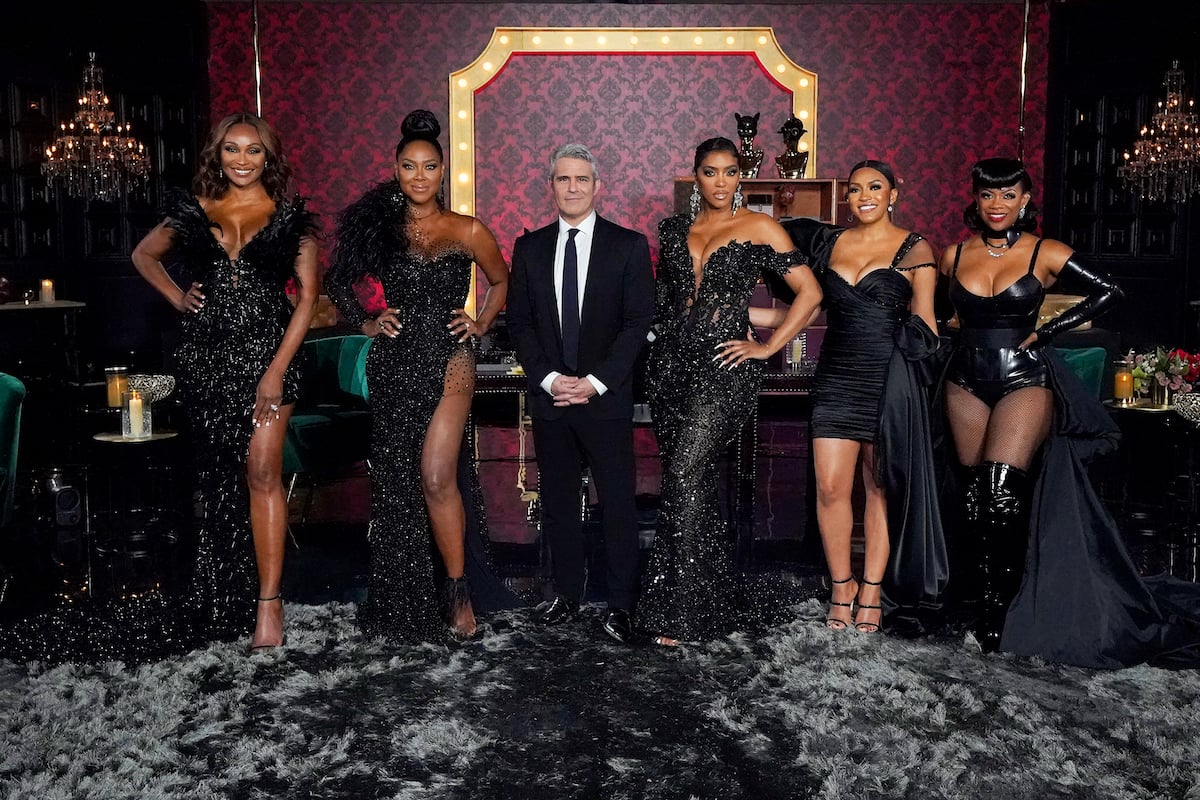 Falynn has defended marrying Simon, who is 20 years her senior, and has also denied being with him for his money. Simon now alleges that Falynn cheated, causing their split. 
Falynn Guobadia denies marital issues amid social media drama
Just weeks before making their split public, Falynn shut down speculation that she and Simon were over. Fans noticed the two stopped following one another on social media.
Related: 'RHOA': One Housewife Was Afraid to Join the Show and Another Didn't Think She'd Fit In
During an appearance on Kandi Burruss' YouTube show Speak On It, Falynn told fans not to look too much into their social media profiles, explaining they unfollow one another when they are upset. She shared similar sentiments with The Jasmine Brand, saying:
"Simon and I — we go through our marital issues just like everyone else," she said. "Everybody has their own sh*t. Whether we unfollow and we follow back… and we delete our stuff or whatever the case is, just let us go through our stuff. We're just like everyone else. We're normal people."
The Guobadia's announce their split
The soon to be divorced couple both shared news of their split on their respective social media pages. The split comes just months before their two-year wedding anniversary.
Falynn posted a statement to her Instagram story, writing:
"After two years of marriage and 5 years of friendship, Simon and I have made the difficult decision to go our separate ways," she began. "We are deeply thankful for the impact we have made in each other's lives, as well as the bonds formed with each other's children. This mutual decision was not made lightly," she continued, "and despite our current willingness to be transparent, we only ask our friends and supporters to be respectful of our privacy as our family gets through this very difficult period."
Simon's statement is similar on his account. He is also asking for privacy.
The two married in July 2019. Their lavish lifestyle included a private jet, luxurious vacations, designer clothing, and fancy cars. As true to their pattern, both have removed all photos of one another from their social media pages. Falynn still has a few wedding photos on her Instagram page that do not include Simon.
Simon Guobadia alleges Falynn was unfaithful
Simon took to Instagram live to address rumors surrounding their split. Several blogs reported that Falynn was unfaithful, allegedly cheating on Simon with one of her close male friends. Per Simon, there was infidelity in his marriage, but he didn't confirm who Falynn allegedly stepped out with.
"You guys just want something very salacious, how was infidelity exposed," Simon says to one fan who asked during his live recording. "Just understand that I'm very good at what I do when I need to find something out."
Related: Andy Cohen Reveals His Favorite and Toughest 'Housewives' Reunion Specials
Simon also notes that he and Falynn separated in January 2021 and that he's no longer supporting her financially. Falynn's co-star LaToya Ali alleges that Simon kicked his estranged wife out and that she was struggling. But Simon says rumors of Falynn being in financial trouble are false.
"Falynn's not broke," he insists. "I promise you. She's a good catch, she's got plenty of money."
Simon says the two were in different places mentally and emotionally for over a year and hints at Falynn's secret lifestyle bringing him down.