'RHOA': Fans Criticize Kandi Burruss For Having Birthday Bash Amid Social Distancing Rules
Part 2 of The Real Housewives of Atlanta's reunion aired on May 17, and while fans were busy getting comfy to take in the next round of bickering and kumbayas, there was a celebration. Aye! May 17 was also Kandi Burruss' 44th birthday.
In the words of Kool and the Gang, there was a party going on and some folks were having a good time ringing in the occasion with Burruss—and it wasn't on Zoom. The festivities have fans divided.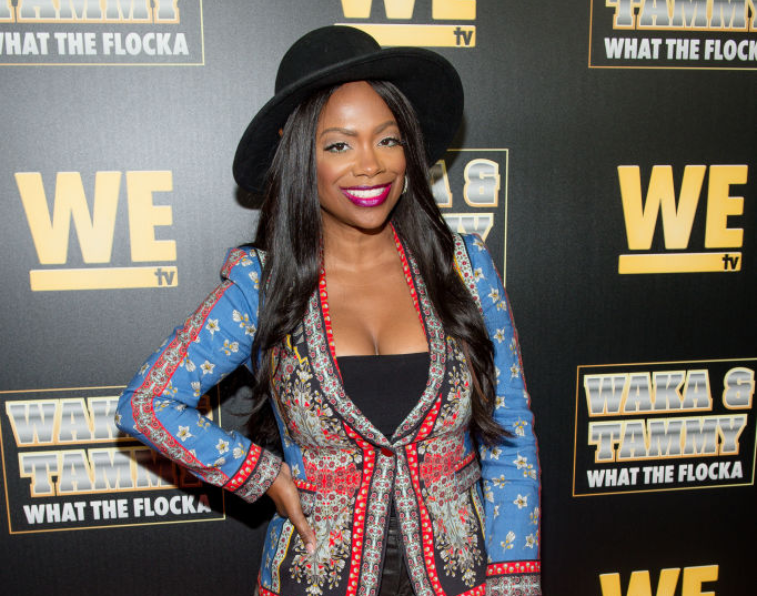 Burruss' party videos hit the web
Dressed in a red jumper, Burruss arrived at her outdoor gathering in a party van with husband Todd Tucker in tow. As she stepped out, a crowd of family and friends was there to surprise her with birthday wishes. From the looks of the video, not everyone had their faces covered the entire time.
Friends Tameka "Tiny Harris," Shamea Morton-Mwangi, Shekinah Anderson, and Love & Hip Hop: Atlanta's Rasheeda Frost were among the attendees, and the event included music, dancing, and a birthday cake.
Burruss celebrated in front of a photo backdrop that read, "Kandi's Mask On BDay" and it was evident she had fun. Online, RHOA castmates gave her birthday shout-outs, including Nene Leakes.
Fans sent Kandi lots of love on social media too and complimented her birthday party glow, but not everyone is feeling the vibes.
Fans criticize Burruss and her crew for partying
Burruss, who lives in Atlanta, is being scolded for participating in a group event when millions of people are social distancing.
On Instagram, some commenters are saying, "Social distancing out the window huh," "These are the same people that will tell you to social distance LOL," and "I don't understand how y'all won't just sit out one birthday for safety."
This led to a heap of questions about quarantine rules, and there were those who called the event irresponsible and a horrible example. Many comments said that coronavirus could show up to the block party and wondered if the partygoers forgot about the pandemic.
Others wanted to know why everyone didn't keep their masks on and jokingly asked where the masks were when the theme calls for them.
Some fans defend Burruss
COVID-19 put Georgia on lockdown back in March, but with the governor easing restrictions, a number of residents all over the state are venturing places without worrying about masks, groups, or staying six feet apart.
Atlanta mayor Keisha Lance-Bottoms continues to advise those who live or do business in the city to stay indoors, but some are doing what they want.
Citing Governor Brian Kemp's decision to lift some lockdown rules, a handful of fans are coming to Burruss' defense. One person wrote, "Why y'all mad 'cause people are out? If you don't wanna be out, stay in. It's simple."
Another added, "Like I said Kandi's unbothered, living her best life." Cynthia Bailey popped into The Shade Room to say she was bummed she missed the soiree.
Burruss may not address the backlash about social distancing, but fans can check her out on May 24 for the final installment of the RHOA reunion.