'RHOA' Fans Drag Kenya Moore for Clapping Back at 'Hater' Over Her So-Called Movie Career
Kenya Moore from The Real Housewives of Atlanta is working overtime. The Bravo star is not only feuding with her co-stars on the reality series, but she is also shading Housewives fans on Twitter. A RHOA watcher called out Moore on social media and she clapped back by calling them a hater. However, her tweet backfired as the majority of replies were dragging her and siding with the fan.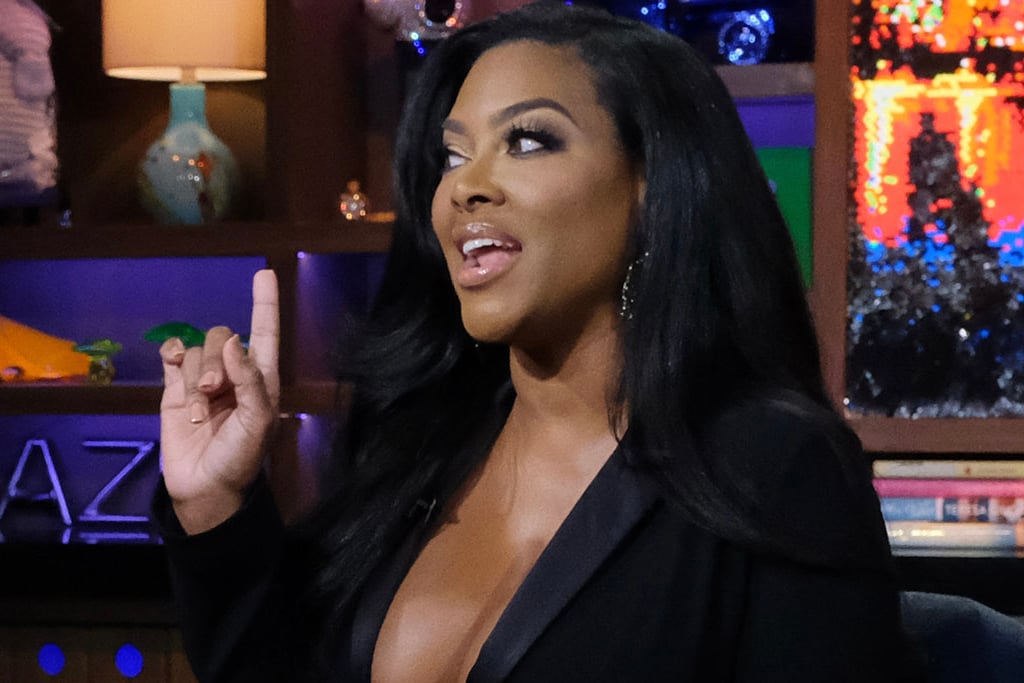 What triggered Kenya Moore?
On Sunday night's episode 21, Moore and Kandi Burruss are having a conversation. The latter was explaining that she is having communication issues with her husband. Todd Tucker feels that Burruss is always working and doesn't spend enough time with him and the family.
Burruss booked a guest spot on the third season of The Chi and had been flying to Chicago to film the series. Moore listened to her friend and told her that the show has explicit sexual scenes, which Burruss would have to film. The former Miss USA titleholder asked if it was worth taking that role over her family.
That's when the Twitter fan account "The Real Housewives Polls" tweeted: "Kenya telling Kandi to give up her many jobs to spend time with family when YOU KNOW Kenya would give anything to have an acting job that she didn't have to self-finance."
Moore was triggered by the fan and replied, "Oh, like huge studio movies like Waiting to Exhale, Deliver Us from Eva or Girlfriends? I can go on…hater."
'RHOA' fans drag Kenya Moore
Even after listing some of her IMDB credits, RHOA fans stuck together and dragged Moore.
"Love you Kenya but those aren't the greatest examples. Just let this one go boo," a fan suggested.
"Maybe just back down in this one girl," a viewer added.
"Kenya, I love you, but those are from the 90s," a Twitter user noted.
"You had like four lines on Deliver Us from Eva, you can't keeping bringing it up Kenya," another fan said.
"Damn, she really put Brooklyn down to respond to this. You know it's truth in this comment," another viewer commented.
"Like you told [Kim Fields] when she was on the show, 'that was YEARS AGO,'" another Twitter user reminded Moore. "Sad thing is Kim Fields is in a new Lifetime movie. You don't even see how vile you are and have been to many women. You're the hater and karma is a b****.'"
Following the Twitter exchange, "The Real Housewives Polls" account tweeted that Moore had blocked them.
"Oops! Kenya couldn't handle the heat," the fan tweeted. "Keep in mind — I didn't tag her or even use full names."
Kenya Moore is ready for the reunion
Moore recently teased that she was ready for the season 12 RHOA reunion and would be exposing "fake friendships" on the show.
"RHOA season 12 reunion will be epic," she wrote on Instagram. "The truth about all these fake friendships will be exposed. Secrets have been kept way too long. All the snakes' heads will be cut off. My receipts are ready."
Due to the coronavirus pandemic, the reunion will be virtual this year. All of the ladies will be meeting up via a video call to get closure and be ready for season 13 whenever they can start filming.
The Real Housewives of Atlanta airs Sunday nights at 8 p.m. ET on Bravo.