'RHOA' Fans Slam Porsha Williams for Taking Dennis McKinley Back After Cheating
Porsha Williams from The Real Housewives of Atlanta has been facing issues with her fiancé Dennis McKinley. At the beginning of season 12 it was revealed that he had cheated on her while she was pregnant with their daughter. The couple then took a break but decided to work things out by going to see a therapist. After weeks of talking the couple got re-engaged on the Bravo reality series.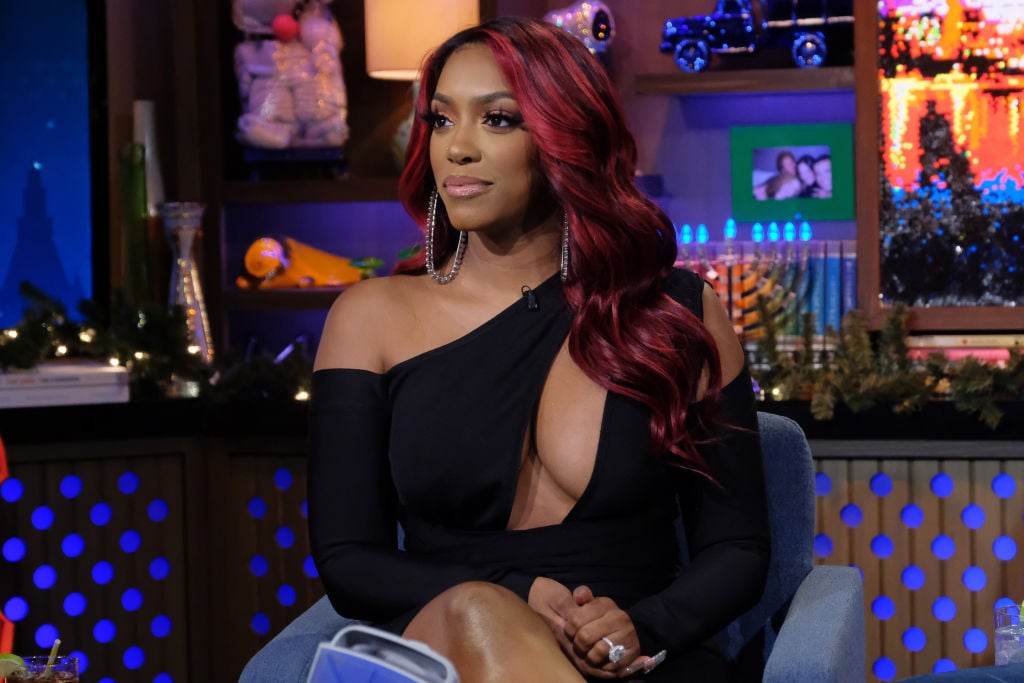 While on a girl's trip in Canada, McKinley surprised Williams with a proposal in front of all her friends. At the time the newbie mother was on good terms with her daughter's father and was quick to accept the engagement.
'RHOA' fans react to re-engagement
As fans watched the re-proposal on television, many were not cool with Williams talking McKinley back so fast. Viewers took to Twitter to make their opinions known as they saw everything unfold on television.
"I feel bad for Porsha," a fan wrote. "Dennis keeps cheating on her."
"Hopefully Dennis doesn't get 'selfish' again and step out on Porsha again," a viewer added.
"The fact that Dennis re-proposed to Porsha with the same damn ring he asked back for after he cheated, still blows my mind," a Twitter user noted.
"Didn't Dennis just cheat on Porsha again this past Friday? Poor thing, defending him hard against Yovanna," another fan said.
"Porsha taking Dennis back, how silly can one person be?" another viewer asked.
"Dennis is giving Porsha back the ring he took from her after he cheated while she was pregnant and a new mom. I hope Porsha is happy but this is not for me," another Twitter user observed.
Rumors of cheating emerge again
Remember, what fans see on television was filmed months before it airs. At the beginning of 2020 it was reported that Williams tied the knot with McKinley in Mexico. The couple has kept the wedding under wraps and everything has only been speculation.
The irony of it all is that this past week new rumors suggested that McKinley cheated on Williams once again. The business owner was caught at a diner with four women during early morning hours in Atlanta.
"He came in with four beautiful women. Porsha was not with him. Dennis was the only man in the group and all of the women were flirting with him," a source told Radar Online.
After the rumor, Williams posted a quote on Instagram that might have given insight, or not, about her thoughts.
"Every time I choose love over fear & peace instead of reaction I elevate my vibration & send out a wave of positive energy into the world. I am part of the solution," the quote read.
Kandi Burruss reacts to Porsha Williams re-engagement
Fans of RHOA are not the only ones surprised by Williams getting back with McKinley. Kandi Burruss also expressed she wasn't expecting the couple to return.
"It [surprised me] when it happened, because at first when we started the season, she was so done," Burruss told Hollywood Life. "But everybody could figure it out, I guess, especially when they have a beautiful baby."
The Real Housewives of Atlanta airs on Sunday nights on Bravo.