'RHOA': Fans Want Eva Marcille Gone
Eva Marcille has only really been on Real Housewives of Atlanta as a full time cast member for two years. She appeared on the show a few times before, but her full time debut was in 2018. After a short run, fans are ready to see her gone.  That's surprising, since Marcille is a reality show …
Eva Marcille has only really been on Real Housewives of Atlanta as a full time cast member for two years. She appeared on the show a few times before, but her full time debut was in 2018. After a short run, fans are ready to see her gone. 
That's surprising, since Marcille is a reality show veteran. She won the third season of America's Next Top Model. She's been acting and modeling in all sorts of things since then. At this point, she should be well versed in how to make interesting television. Now, the friend who brought her on the show is the most vocal voice against her.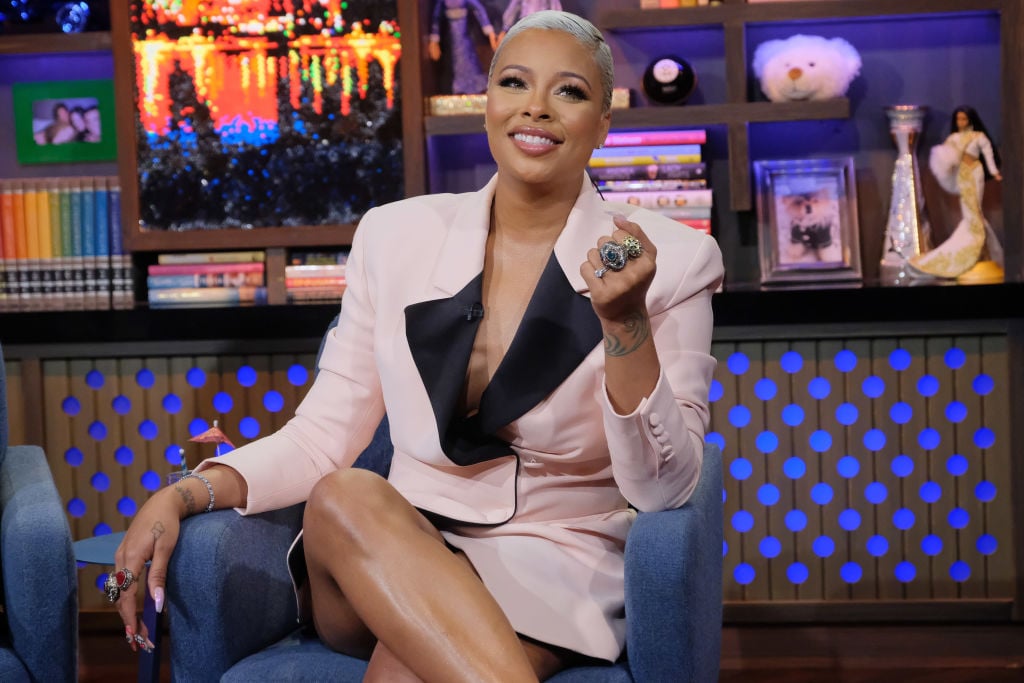 Eva Marcille is feuding with her former friend Nene Leakes
Leakes and Marcille were close at one point. When Marcille was first introduced on the show, it was as Leakes' friend. Now they seem to be at each other's throats. 
In a recent reunion episode, Andy Cohen actually had to mute their fight, according to Bravo. It was an explosion. Leakes has said that she doesn't think Marcille is pulling her weight on the show, saying "I don't feel like Eva brings that much to the cast," It's true that Marcille was absent for most of the season because of her pregnancy. She didn't go on a trip with the whole cast, and according to Leakes, she was not missed. 
For her part, Marcille says that Leakes had no part in getting her on the show. Despite what it may seem like to fans, Leakes deserves no credit for Marcille's two-year tenure on the show. The model told Cohen, "But be clear, Nene has no responsibility for Eva Marcille, now Sterling, sitting on this couch."
Fans think Eva Marcille is boring
A feud may actually be a good thing for Marcille. Leakes isn't the only one who thinks Marcille is not pulling her weight on the show. Fans took to Twitter saying that Marcille is their least favorite cast member.
Many called the former America's Next Top Model winner 'boring.' It could be that her pregnancy got in the way of her ability to bring drama to the show this season. It's understandable that Marcille wanted it to be a private time for her and her family, but fans may have enjoyed seeing more of her road to motherhood.
The baby, a boy named Maverick, is Marcille's third child, and her second with her current husband. It's hard to imagine a life with three kids being boring, so there could be a lot of material in Marcille's life that she's simply not sharing with viewers. 
Eva Marcille says she's not going anywhere 
Despite fans calling for her removal from the show, and the attacks of cast members like Leakes, Marcille says she's not leaving the show any time soon. She says the show's producers have not said anything negative about her performance, and haven't mentioned spicing things up at all. "There have definitely been no 'no thank you' talks. I think it's good for the show to think about how you would want to position the cast and who you would want to integrate with and how you would want to mix it up, but honey, I just came. She's going nowhere."
Leakes says exactly the opposite. She thinks that Marcille was told to be less 'boring,' as fans put it. That's why Leakes thinks she started the feud in the first place. Leakes believes that Marcille was trying to start drama for the sake of her spot on the show. That would certainly explain Marcille's behavior on the reunion, and an on-air feud with a former friend would be anything but boring.